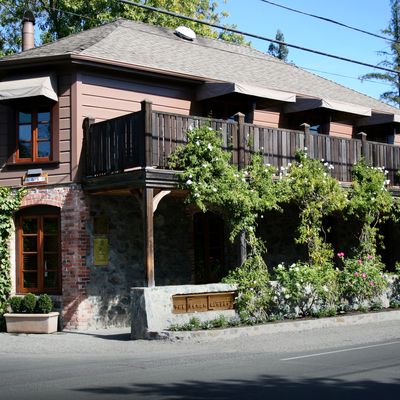 Will TK break out one of those world-class bottles to celebrate?
Thomas Keller got most of his fancy wine back last year, and now the cops may have found the men who raided his cellar. Alfred Georgis and Davis Kiryakoz, from Mountain View and Modest in Napa Valley, respectively, were arrested on Wednesday and charged in federal court in connection with the 2014 theft of world-class wine from Thomas Keller's flagship French Laundry.
Accused of transporting the pricey, rare wine stolen across state lines, the men face one count of conspiracy to transport stolen goods and two more counts of transportation of stolen goods. It was a serious haul: 76 bottles worth $300,000 were stolen, some retailing for as low as $70 but most being of the rare, extraordinarily expensive variety, like a 1992 bottle of Screaming Eagle Cabernet Sauvignon that is often called one of the world's priciest. The looting was discovered because a door was hacked into splinters, and most of the bottles turned up in North Carolina in 2015. The thefts, though, according to the indictment, go beyond Keller's cellar: 142 bottles were stolen from a San Francisco wine merchant in 2013, and another 39 bottles were stolen from Alexander's Steakhouse in Napa Valley in 2014.