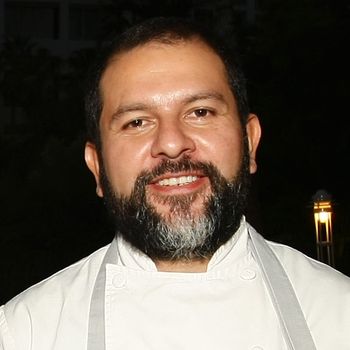 Here to stay.
Photo: Mychal Watts/Getty Images
If the $69 duck carnitas at Cosme are too much of a splurge, good news: Enrique Olvera has signed a lease at 372 Lafayette, and his second New York restaurant, set to open by the end of 2016, is going to be more casual and affordable.
He tells Tasting Table: "We are looking forward to further deepen our roots in New York and create a space where people can gather around, grab a delicious bite and enjoy a nice cold michelada. We are finalizing the concept now. Same team behind Cosme, different name."
Fingers crossed for duck tacos.