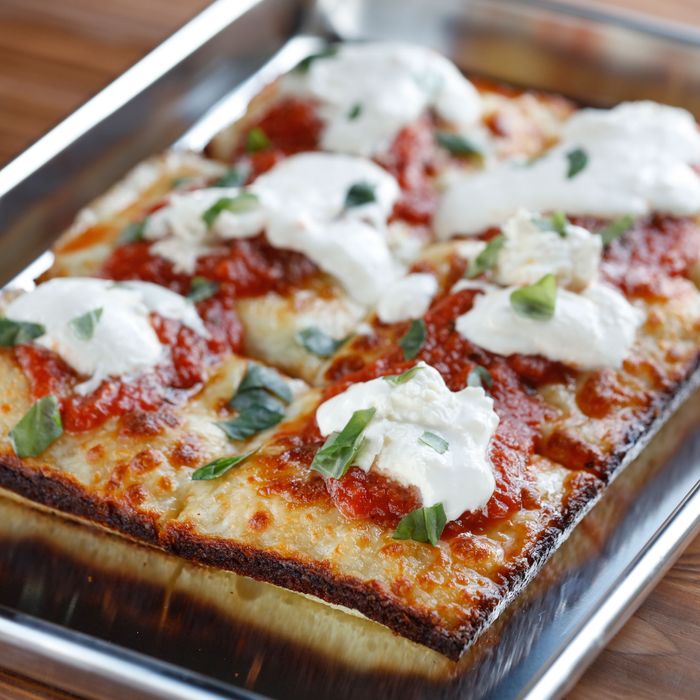 The classic Regular: red sauce, mozzarella, and oregano.
Photo: Melissa Hom
All due respect to the great L&B Spumoni Gardens, Di Fara, and their comrades in the Sicilian slice, but the square pizza has never really had its moment in the sun in New York. Sure, grandma pies had a moment a few years back, and the style has its vocal devotees, with newer places, like Prince Street Pizza and GG's, embracing it. But it always feels like the square is the runt of the litter, never getting the attention lavished on the New York slice, sexier Neapolitan, and even neo-Neapolitan pies. Matt and Emily Hyland, of Clinton Hill hit Emily, will do their part to correct this imbalance with their much-anticipated spinoff, Emmy Squared.
After five months of intensive research and development with chef-partner Lou Tomczak and an unexpected relocation from their home base on Fulton Street, the team's sophomore effort opens tomorrow night at 6 p.m. in Williamsburg. The restaurant takes over an already-built-out space recently occupied by Bill Baker's. So the original plan — a place with '80s pizzeria vibes — were readjusted on the way over and replaced by a more Emily-like aesthetic, better suited for a sit-down restaurant. With 1,200 square feet, it's a serious upgrade in terms of space from Emily, sporting 50 seats total and a bigger bar. And there's good news for the many fans of the Hylands' masterful burger work: In a couple of weeks, they'll open a cozier burger bar downstairs.
But before burgers, there will be pizza. And at Emmy Squared, you may remember, the group will focus on the lesser-known Detroit-style pizza. That type of pie, which serves as the foundation here, sports a crispy, fried-cheese edge; has sauce ladled on top; bakes in sheet pans; and features a soft, crunchy, not-too-thick crust.
Thankfully, the bigger space means a larger kitchen and an expanded pizza menu. There are ten options on the opening menu; some are classics, while others are distinctively within the Emily school. That means Zia hatch chilies, chorizo, and crema on the Hatchback; spicy chicken, onions, and ranch on the LaBrunier; and banana peppers, onions, more ranch, and a side of sauce for the Emmy. ("I just like ranch," Emily says, with starry eyes, whenever prompted.) More standard pizzas are available for those who want to keep it basic, like a white pie with ricotta, mozzarella, Pecorino, and mozzarella; or the Hawaiian-riffing Louwow. And those diners who just can't stand to live within the confines of predetermined combinations will also be able to customize and upgrade their pies with plenty of toppings.
Along with the pizza, there will be a handful appetizers, including fried cheese curds with dipping sauces, waffle fries doused with salsa, and a few salads. In the coming weeks, there may also be duck wings, sauced with orange and tamarind, but there will be Italian-American sandwiches like chicken Parm with provolone, and a muffaletta riff (tentatively called the Emmaletta) right away. To go with that food, there are two cocktails, eight wines, and 12 beers on tap. There will also be a small list of cocktails made to order, beers by the bottle or pitcher, and wines by the flask or bottle. With Albert Di Meglio's Barano also opening up this week, Williamsburg's already-strong pizza scene continues to heat up. Here's a look at a few things you can expect from Emmy Squared: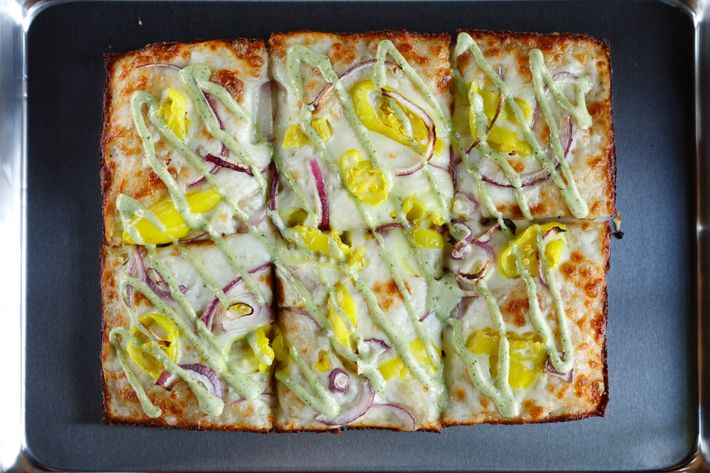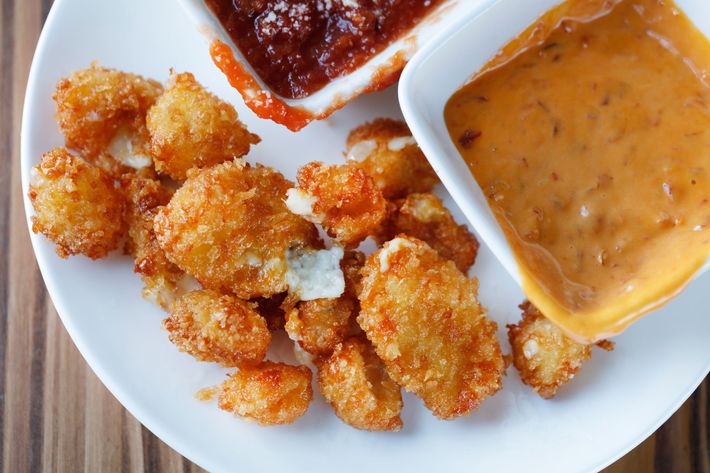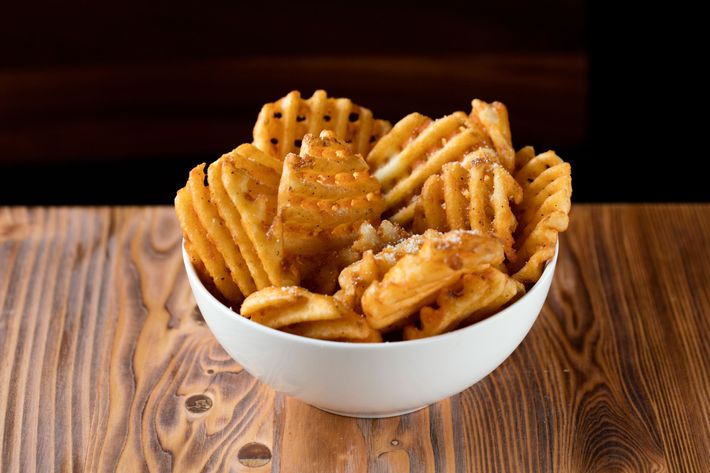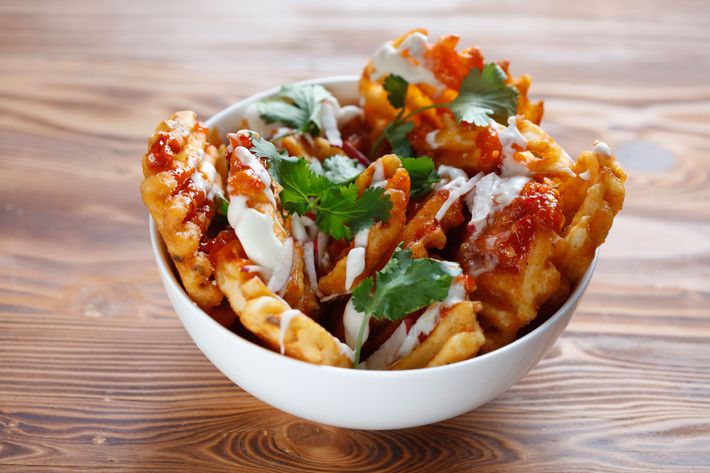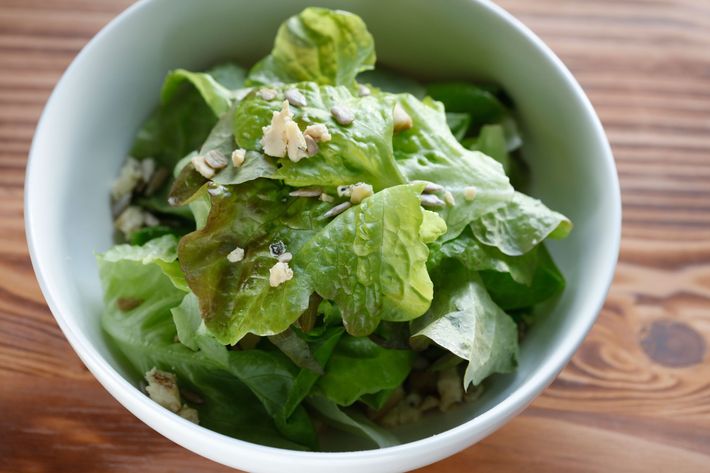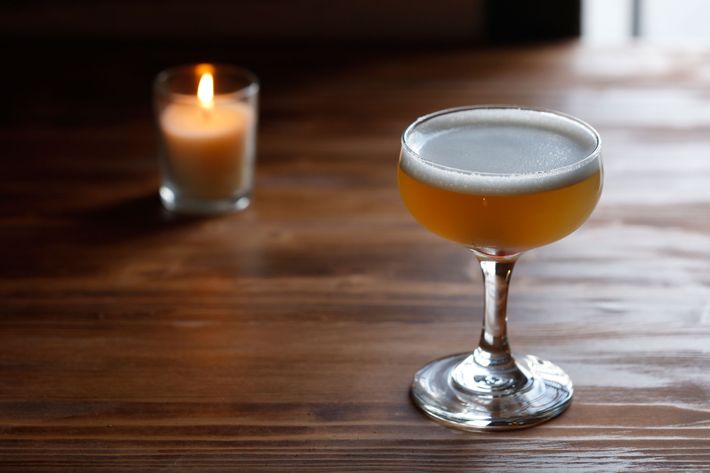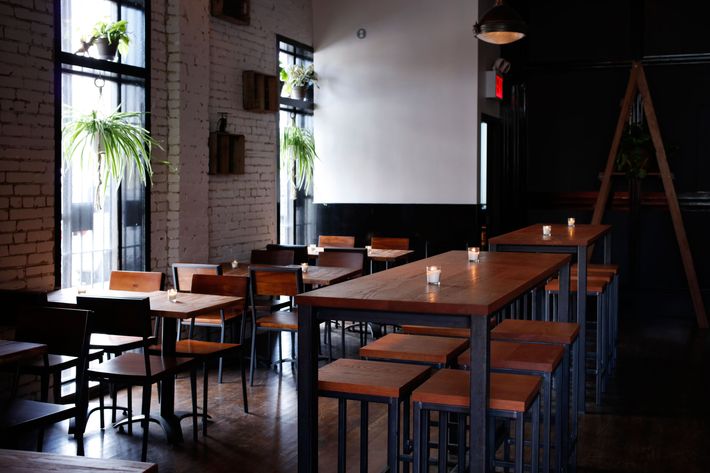 Emmy Squared, 364 Grand St., Brooklyn, 718-360-4535
Sample Menu [PDF]