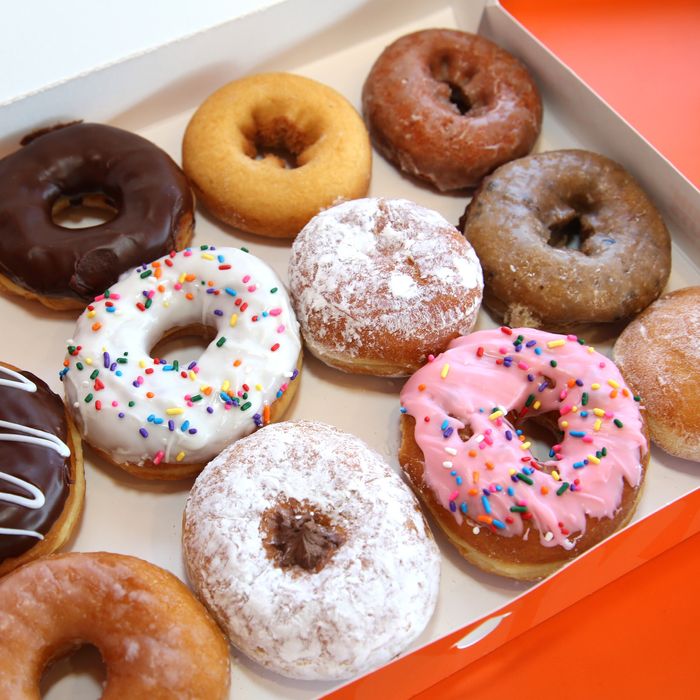 Get them while you still can.
Photo: Rachel Murray/Getty Images
The next part of the plan is curbside delivery, for customers who aren't content to merely skip the line and would rather a store employee ferry doughnuts and iced lattes right outside.
Lastly, Dunkin' plans to try and lure away Starbucks's latte drinkers, a key customer segment. CEO Nigel Travis tells the AP that espresso drinks constitute a "fairly small" portion of sales at the moment, but warns they're "starting to move the needle." They introduced a macchiato last year and redesigned menus so that fancier-seeming drinks like Coolattas and Dunkaccinos are more conspicuous.
It all seems to be working to convince America that Dunkin' remains a viable Starbucks alternative. In fact, drinks now make up about 60 percent of the massive chain's overall sales.
[Dunkin' Donuts, AP, Quartz]