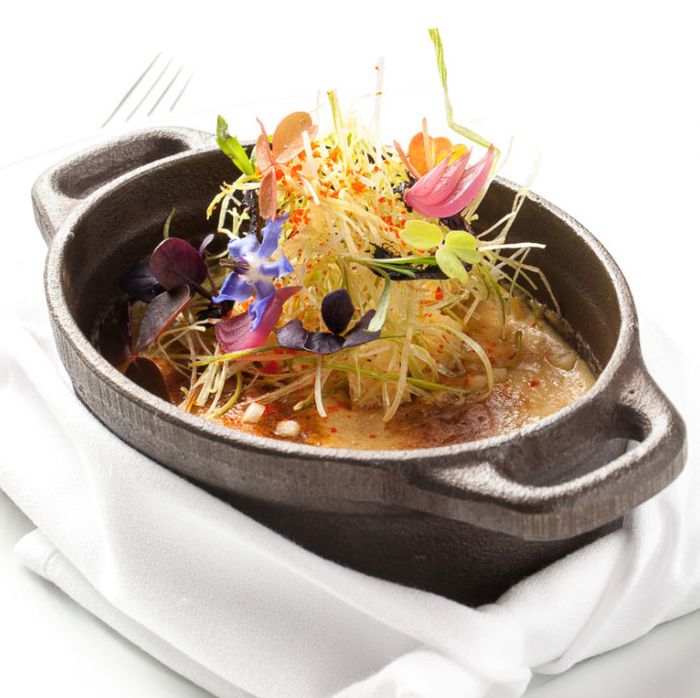 One of his many creations.
Photo: Next Restaurant
French Laundry alum Tim Hollingsworth, Pok Pok's Andy Ricker, and Madcapra's Sara Kramer and Sara Hymanson are all chefs who've recently decided to set up camp in Los Angeles and enjoy the palm trees and sunshine. Now Dave Beran, the opening chef at Next in Chicago, is joining them: After his last Next menu debuts in May (focusing on South American food), he'll head west and open a restaurant in downtown L.A. — certainly an upgrade over the Chicago cold. In turn, Grant Achatz and Nick Kokonas are promoting Jenner Tomaska to execute chef.