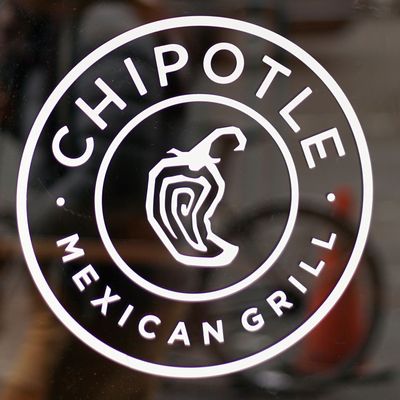 Get a mezcal margarita with your veggie burrito bowl.
Photo: Christian Fahrenbach/dpa/Corbis
Besides potentially prepping a new burger chain that could rival Shake Shack, Chipotle is apparently also preparing to go all craft-cocktail on its menu's drinks. The burrito chain is among the small number of fast-food and fast-causal spots that serve hard liquor, which can be ordered in the form of a Patrón or Sauza margarita. Those options, however, may grow, as Chipotle has now gotten sommelier and distiller Richard Betts to go next-level and whip up some "beverages with integrity."
That wording maybe needs some work, but the idea still sounds promising: A new margarita adds smoky Sombra mezcal to the mix. There's also an exclusive beer: a Vienna-style Mexican lager brewed by Oskar Blues, another Colorado-based business. Sangria, meanwhile, will arrive in ready-to-drink keg format from a California company called Eppa Sangria. And new options without booze include a watermelon agua fresca, a hibiscus tea with rooibos and lemongrass, and some Coca-Cola drinks that haven't been offered in fountain versions before: Coke Life and Blue Sky sodas.
For the moment, though, all of these options will only be available at a lone Denver Chipotle not far from company headquarters, according to Denver's alt weekly Westword, which got a sneak peek. Reps for Chipotle say it's too soon to know the timeline for wider release, or if it will end up expanding at all. (Also no word yet on prices, but Chipotle's current margaritas don't exactly break the bank.) Grub can see at least one potential upside to all of this, though: Alcohol is proven to kill bacteria, so the booze certainly can't hurt Chipotle's new food-safety efforts.
[Westword]