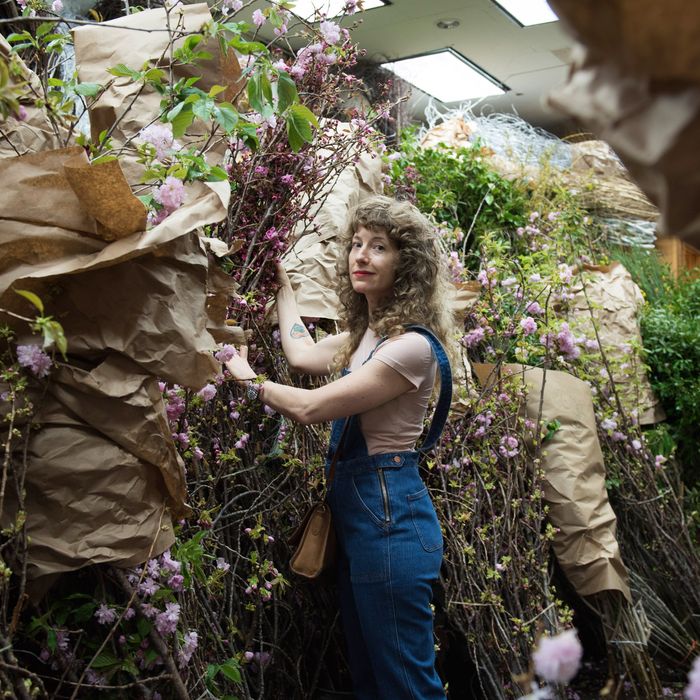 "I pay attention to what's going on in the kitchen."
Photo: Liz Clayman
Flowers used to be an important aspect of restaurant décor, but as a minimalist aesthetic has gained popularity, wallpaper and bouquets have given way to white walls and fiddle-leaf-fig plants. Now, though, elaborate flower arrangements are starting to creep back into cool restaurants. (Chalk it up to the rise of the Instagram florist?) One place where this is evident is Café Altro Paradiso, Ignacio Mattos and Thomas Carter's follow-up restaurant to Estela.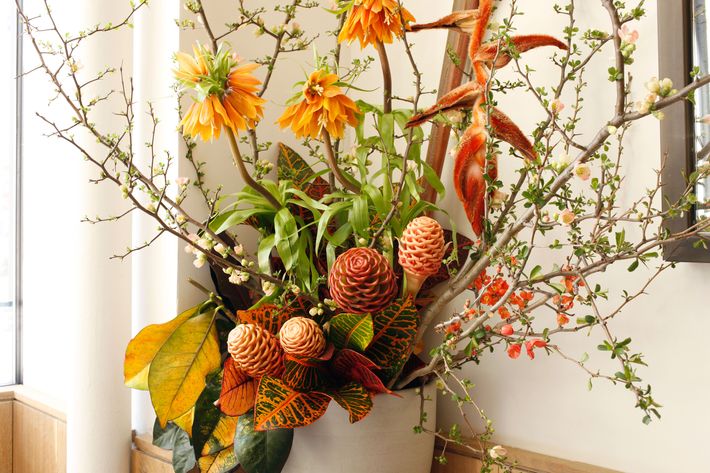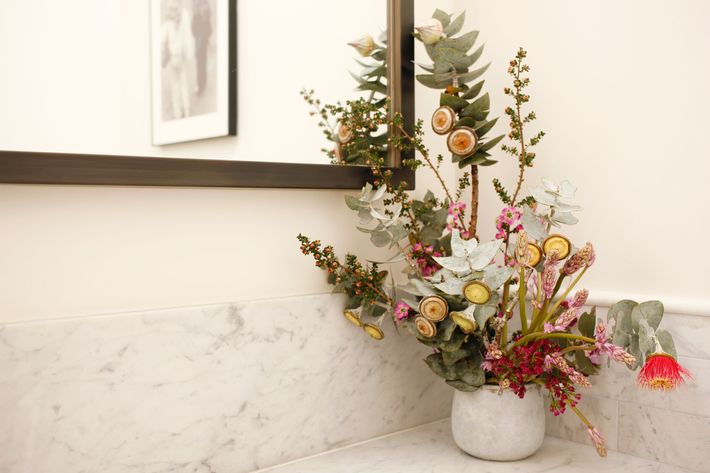 The arrangements are the work of Mindy Cardozo, of Asphodel Floral, who actually got her start as a florist while working as a server at Estela. Carter had a planter that he needed fixed, and asked her to help. She had no prior experience ("I had never really worked with my hands at all"), but after a few trips to the flower market — and an internship with a Saipua — Cardozo started to understand the power of flowers inside a restaurant.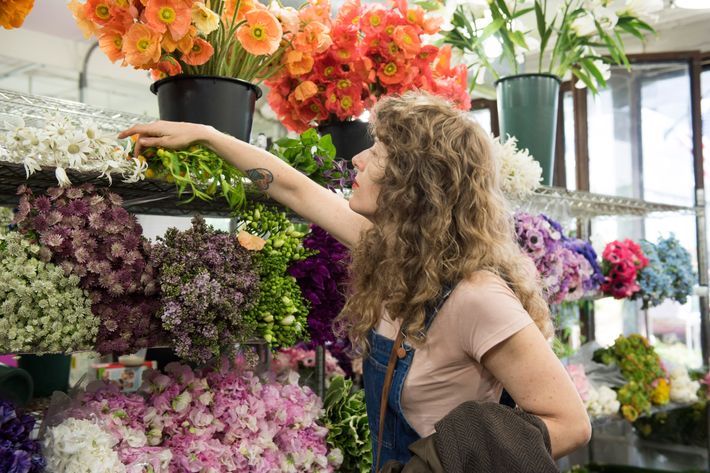 Her whimsical arrangements stand in contrast to Paradiso's handsome white-oak and marble floors — and Cardozo's other clients include Marlow & Sons and Semilla. "Caring about flowers makes sense for this particular niche of New York restaurants, which are concerned with how they're sourcing ingredients and are very careful with what their food looks like," Cardozo says. "Flowers underline that. I'm not a chef, but the process is similar. All of us florists have the same access to ingredients, and we use them in totally different ways."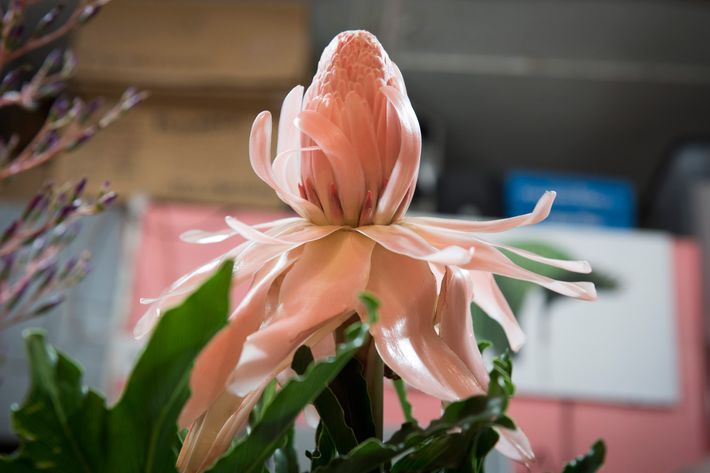 At Paradiso, Cardozo does a total flower refresh once a week, but comes in daily to do touch-ups. That means, though, that she has to be smart about what she purchases. "I'm obsessed with azaleas because I'm from Florida, but I can't use them for anything because they'll die within a day," she says. "That's the most heartbreaking part of doing flowers for restaurants, because everything has to be hearty enough to last for a week." Right now, she's gravitating toward flowering branches — dogwood, cherry blossoms, and mountain laurel.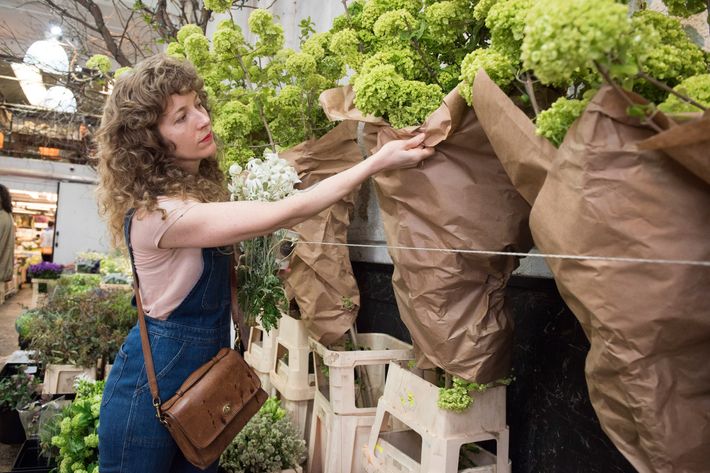 Another challenge: Cardozo has to create arrangements that are beautiful, but not distracting or ostentatious. "For Paradiso, when you work with a chef like Ignacio [Mattos], who makes food that reminds you of why you like being alive — deceptively simple but totally amazing — the flowers are there to illustrate this very special thing that's happening in the restaurant," she explains. "I pay attention to what's going on in the kitchen, and he has influenced so many of the ways that I think about how I source, or put things together."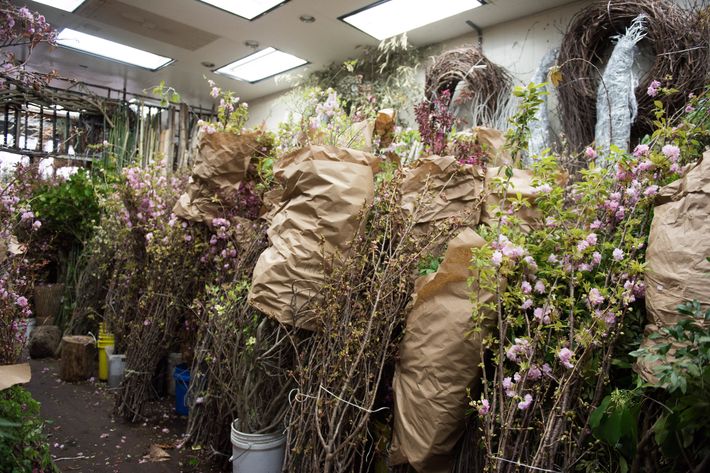 "I try to buy flowers that are local and seasonal, but my bouquets end up being a pretty global affair, like his food," she continues. "He can turn a piece of celery into something delicious with two other ingredients. I would love to be able to do that with a carnation." (For contrast, at newly opened Agern, florist Emily Thompson is asked to only work with local flowers.)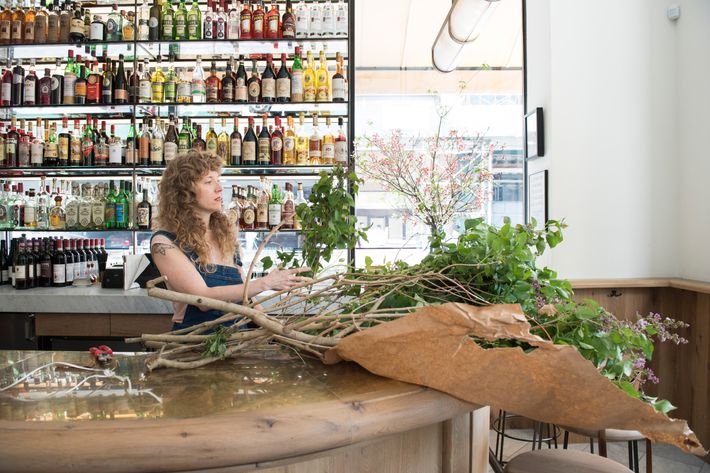 Cardozo is looking to expand her reach, of course, but part of what makes her stand out in the crowded flower space is her deep understanding of food. "I know this doesn't sound business-savvy, but I can't imagine doing flowers for a restaurant where I don't have this kind of relationship with the chef."