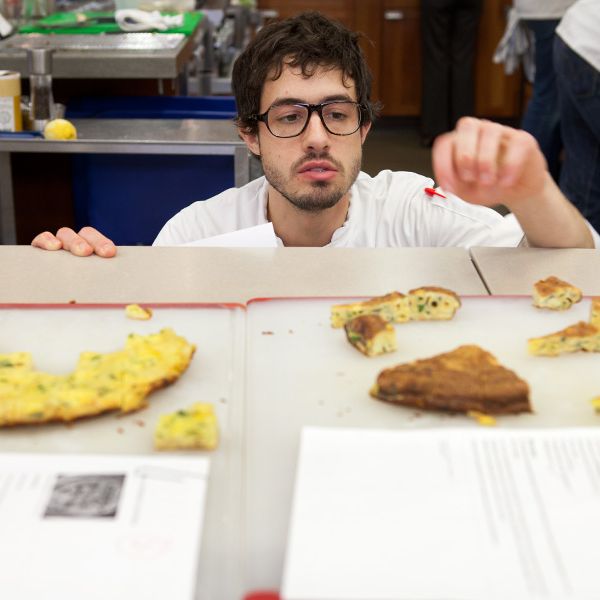 Cook's veteran Dan Souza at work.
Photo: Courtesy of America's Test Kitchen
They're finally letting the recipe obsessives over at Cook's Illustrated, and its television spinoff America's Test Kitchen, out of the, um, kitchen. Come July, the company will launch a new website, Cook's Science, entirely devoted to stories about food science. The new venture will be headed by Molly Brinbaum and Cook's veteran Dan Souza, a senior editor with the magazine, an America's Test Kitchen cast member, and the test-kitchen experiment editor for the New York Times best seller The Science of Good Cooking.
In his new role as co-executive editor of Cook's Science, Souza promises to Vox that the team will take "our journalistic curiosity and [combine it] with our curiosity in the kitchen." So rather than just the ultimate recipe for the best roast pork ever, expect stories culled from conversations with scientists, chefs, farmers, and professors, like one about Penn State's nine-day ice-cream course. All in all, sounds pretty cool and like a welcome addition to the food-media landscape.
[Vox]