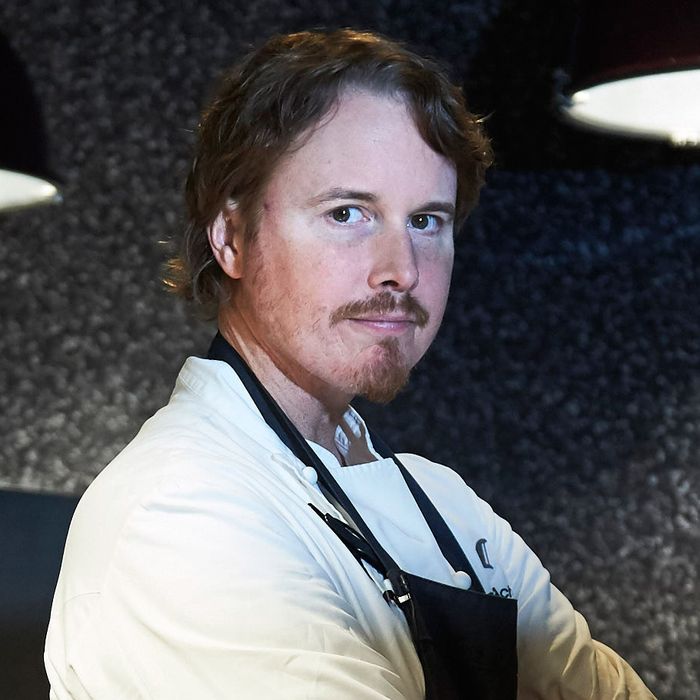 The mastermind.
Photo: Carlos Alvarez/Getty Images
Chicago's famed Alinea has been closed since January 1, and as chef Grant Achatz and partner Nick Kokonas operated pop-ups in Madrid and Miami, they also set in motion the plan for Alinea 2.0. The Times has a nice preview of what will happen when the restaurant reopens in the coming weeks.
• The downstairs "Gallery" room is going to be even more exclusive and expensive: It's set up as a performance space, and it will host experimental pop-up dinners limited to 16 guests. (This should really be called Alinception.)
• The food will be simpler — for example, perfect fava beans with lavender and olive oil. Achatz will rely less on molecular gastronomy, and all of his signature dishes (like the edible helium balloon) are gone.
• But not too simple: Legs of Ibérico ham will literally hang from the ceiling, and paintings will unhook from the walls to hold plates, "making a visual connection between the colors and textures in the food and the artwork."
• The restaurant has received a total redesign, and the look is warmer and comfier, with "banquette seating and ornate crown molding that brings to mind turn-of-the-century Parisian rowhouses." Notably, there's also a "tabletop made with a translucent resin that makes plates look as if they float."
[NYT]