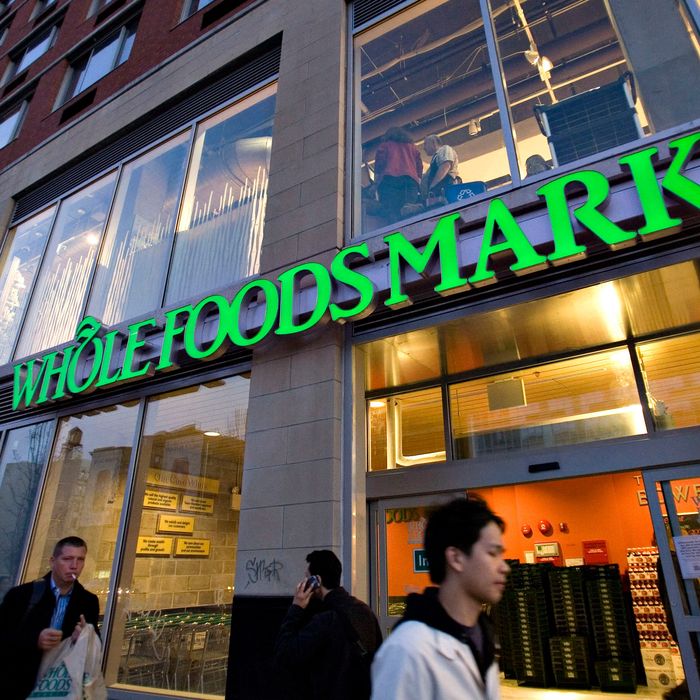 Next time, keep those receipts.
Photo: TOM STARKWEATHER/Getty Images
Two shoppers who filed a big lawsuit against Whole Foods after NYC officials found a troubling pattern of overpricing can blame their legal loss on the most 2016 error ever: They forgot to save their receipts. A federal judge on Monday tossed out the case because he said there was no proof the cupcakes, cheese, and chicken fingers Joseph Bassolino and Sean John said they bought at two New York locations for years had been mislabeled, and that they couldn't demonstrate a "concrete and particularized" harm caused by their purchases.
Maybe more damning still is that the judge also ruled the city's exposé, which found Whole Foods had mislabeled some 89 percent of prepackaged foods, fell "very far short" of proving "ubiquitous, systematic over-weighting." In December, Whole Foods settled the lawsuit brought by New York officials for $500,000. That was about a third of what the city was seeking, and the grocery chain also didn't have to admit any guilt, so it looks like Whole Foods will emerge mostly unscathed from this one.