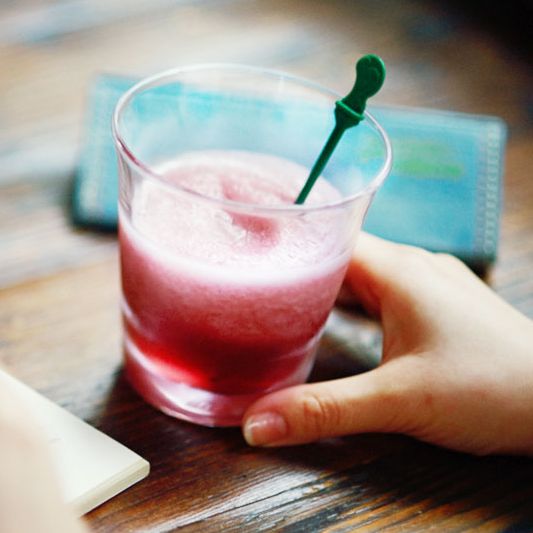 You've earned it.
Photo: Starbucks Japan
Japanese Starbucks locations are about to one-up their American counterparts in the after-hours beer-and-wine department. Tomorrow, wine-spiked Frappuccinos will debut — a world first, and, frankly, an idea whose time has come. The occasion for the big launch is Japan's first stand-alone Starbucks Evenings store, a café that will also serve alcohol, cheese plates, and tapas-style foods. (Over here, you can just get all of this stuff after 4 p.m. at participating Starbucks locations.)
Now, then, about this new drink: Starbucks has elected to call this beverage a "Wine Fraggino" in keeping with names that are total nonsense, but let's call a spade a spade: It's a Frap, made out of a Hokkaido blueberry wine and ice, that commands a ¥900 price tag (about $8). It seems safe to assume alcoholic Frappuccinos will eventually see a wider release, hopefully with a better name. Even still, this is a good first step toward putting alcohol in more Starbucks beverages. Grande espresso martinis can't be too far away now.