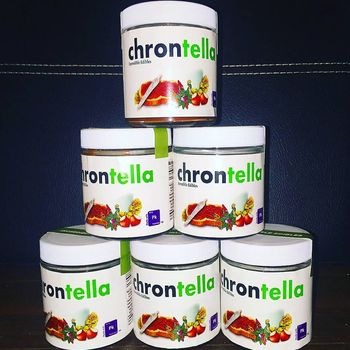 Vice says the knockoff spread is packed with 300 milligrams of cannabis extract. Prices aren't available online, but a jar reportedly runs $23 (possibly in Canadian dollars) and, by some kind of very generous math, purports to contain merely three servings. Suffice it to say recipes dreamed up late at night could get inter-r-r-esting on this stuff.
The company is peddling a couple other infused spoofs, too:
Solid work, fellas, but just a word of advice: Stay away from the Hershey's clones.