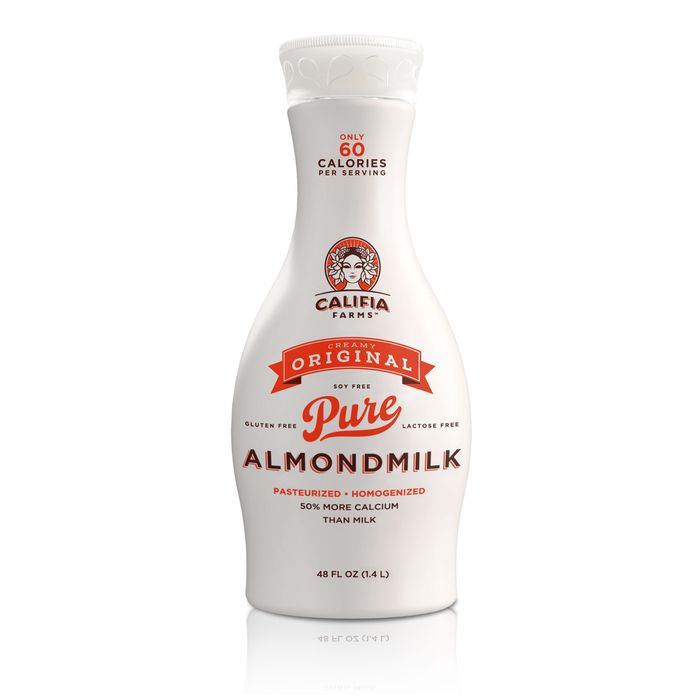 Currently, there are no federal subsidies for alternative milks.
Photo: Califia Farms
In what's a clear sign of the times, a new trade group, called the Plant Based Foods Association, has been formed to represent "makers of proteins derived from peas, soybeans and other nonmeat sources." Public-health lawyer Michele Simon, who founded the group, has united 23 companies — including Tofurky and Califia Farms — and Elizabeth Kucinich (wife of Dennis) will represent the trade group in Washington. The overall goal is to get plant-based foods taken seriously in conversations about school lunches, dietary recommendations, and environmental issues.
One recent hot topic is the Food and Drug Administration's "standards of identity" — can Just Mayo call itself "mayo" even if it contains no eggs? What about vegan "cheese"? The trade association is going to push to broaden the definitions of these words, and try to make the vegan alternatives more appealing to the general public. How long until cricket-based protein groups start lobbying, too?
[NYT]