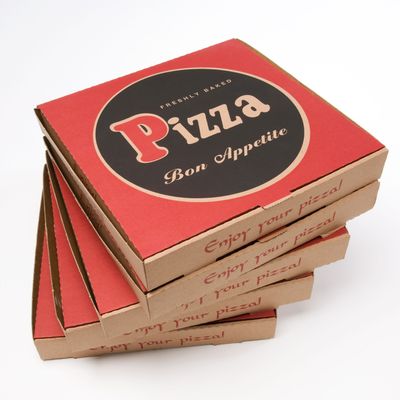 Next time, try DiGiorno.
Photo: Corbis
Hunger has brought down yet another of the world's most-wanted fugitives. People will recall that drug lord El Chapo was undone by his goons' love for tacos, and that the annoying "affluenza" kid and his mom idiotically ordered Domino's from their cell phone while off the grid in Mexico. Now a greedy takeout order has also foiled Salah Abdeslam, the last un-captured member of the ISIS cell that carried out the Paris attacks last November. Abdeslam evaded authorities for four months, long enough to become Europol's most-wanted criminal, but Belgian police finally captured him Friday thanks to what Politico dubs an "unusually large order of pizzas."
You assume Abdeslam would've learned his lesson after seeing what got El Chapo, the cleverest escape artist in recent memory, but if Abdeslam has a vice besides supporting the Islamic State, it appears to be pizza: When authorities reached his Paris-area hotel room after the November attack, they found leftover slices in boxes from Allo Resto, basically France's version of GrubHub, along with a few used syringes.
Abdeslam lived in Brussels, which is where he fled to from Paris — he was holed up in an accomplice's place located about a quarter-mile from his home, according to Politico. Police say they followed leads and eventually zeroed in on this particular house. The team staking it out became fairly certain that "a larger group of people was there" when the sole female occupant ordered multiple pizzas. That suspicious quantity was the confirmation they needed to raid the premises and ultimately arrest the woman, two others who had allegedly "come over for tea," plus Abdeslam, whose next beloved slice might not come for quite some time.
[Politico]