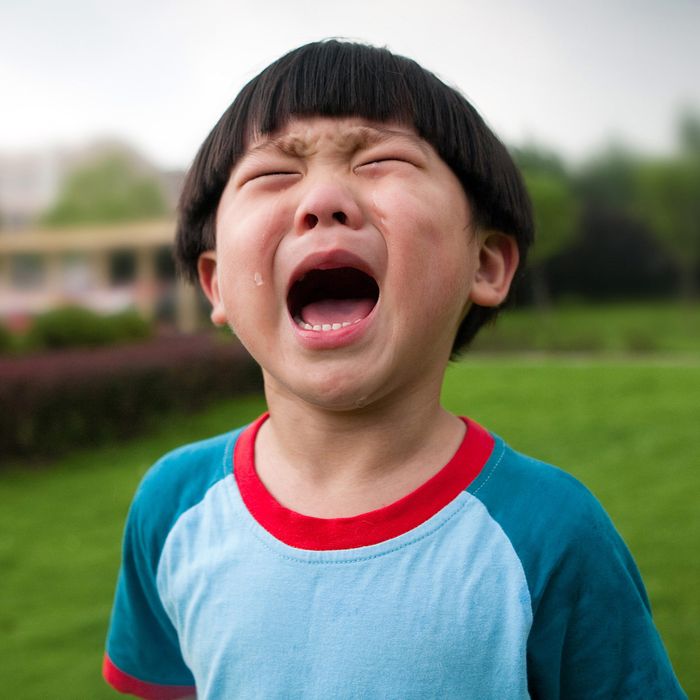 Better luck next year?
Photo: Baobao Ou
PEZ had to cancel its annual Easter egg hunt in Connecticut this weekend because, according to reports, parents behaved like wild animals and literally pushed each other's kids. This was the humongous event's third year, and it involved 9,000 eggs spread on three separate fields at the PEZ Visitor Center in Orange. In theory, there were going to be three calm, orderly starts staggered by age, but parents weren't having any of that.
One mom there with her 4-year-old says when time came for the first start, "parents just bum-rushed that area." Her traumatized son told WFSB: "Somebody pushed me over and take my eggs and it's very rude of them and they broke my bucket." Unsatisfied with the havoc they'd wreaked on the age-4-and-younger field, the grown-ups then "took over and removed everything" from the remaining two, according to PEZ. "Unfortunately people chose to enter the first field prior to anyone from Pez staff starting the activity," organizers said in a statement. "The crowd moved to the second field, waited for only a couple of minutes and proceeded to rush the field without being directed to do so and before the posted start time."
In the chaos that ensued, parents "took from small children," Easter baskets were smashed, and, the Hartford Courant adds, at least one kid's nose got bloodied by a ridiculous parent pushing their pint-size opponent to the ground. For his part, Visitor Center general manager Shawn Peterson compared the adults to a plague of locusts, adding he's pretty miffed by the greed: "I take this personally. I don't want this to be a reflection of the brand. It was a fun thing up until this point."
Plenty of parents have weighed in on PEZ's Facebook page, and few seem to be holding the candy-maker responsible. Just in case, in its statement PEZ clarified the mess was "due to the actions of a few," adding: "This was not something created to frustrate or make people angry. We only wanted to do good for the local community." Organizers also passed out "plenty of free candy" to stop children from crying, of course.