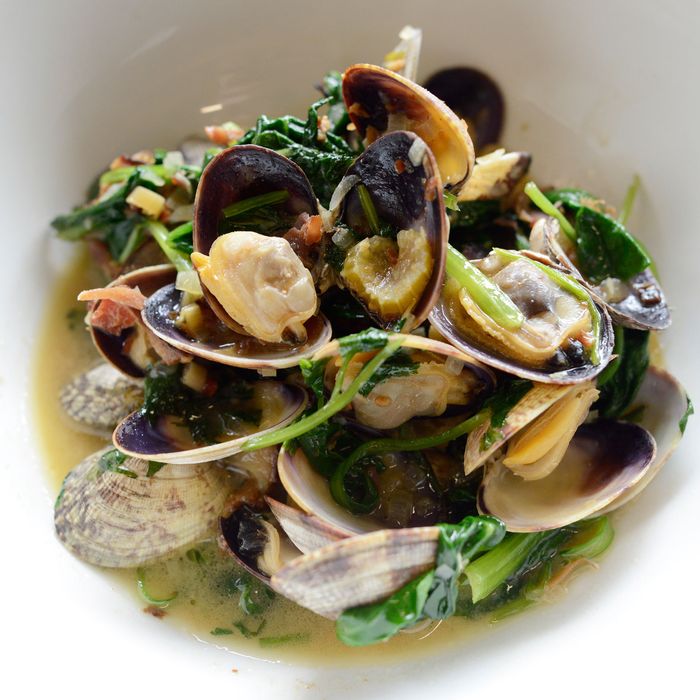 Clams in bacon-coconut broth.
Photo: Jody Wissner/New York Magazine
A hospitality rider is a set of dressing-room demands made of a venue by a presumably diva-esque performer; perhaps the most famous one stipulated that Van Halen's snack bowl never be sullied with brown M&M;'s. And although the restaurant inhabiting Williamsburg's new National Sawdust performance space takes its name from that contractual agreement, chef-owner Patrick Connolly hasn't organized his menu around the appetites of visiting artists. Instead, he hopes to tempt the dining public with griddled mortadella draped over ricotta toast, beets with blue cheese and crispy quinoa, and clams in bacon-coconut broth. Roughly 65 seats are divided between two floors, with a marble bar downstairs, a wall of windows above, and a bench made of timber salvaged from the building's former life as an actual sawdust factory.
Here's a look at the space and some of the food.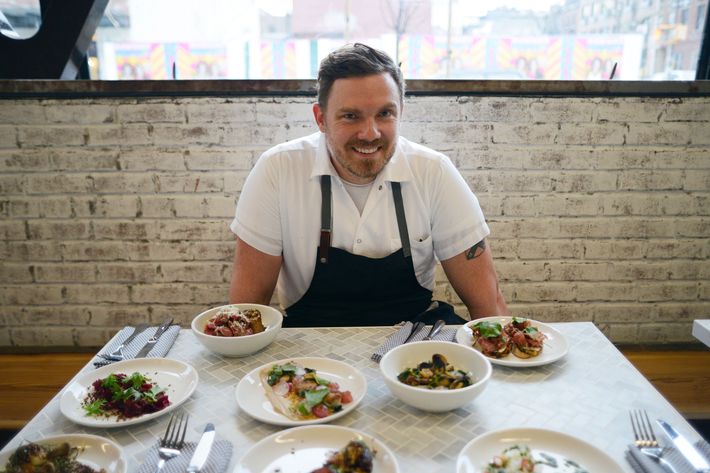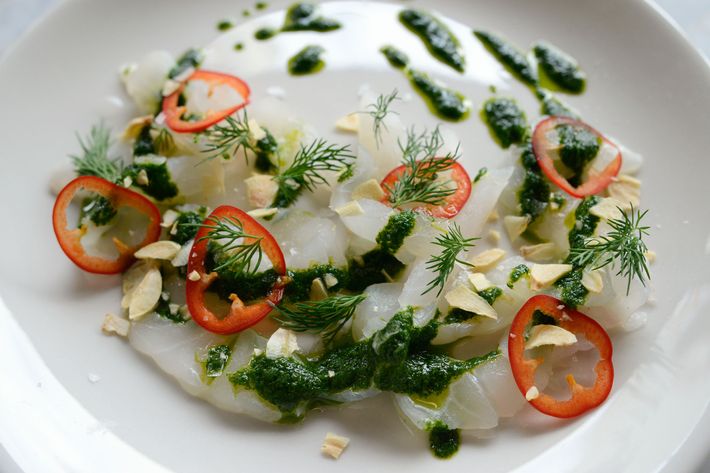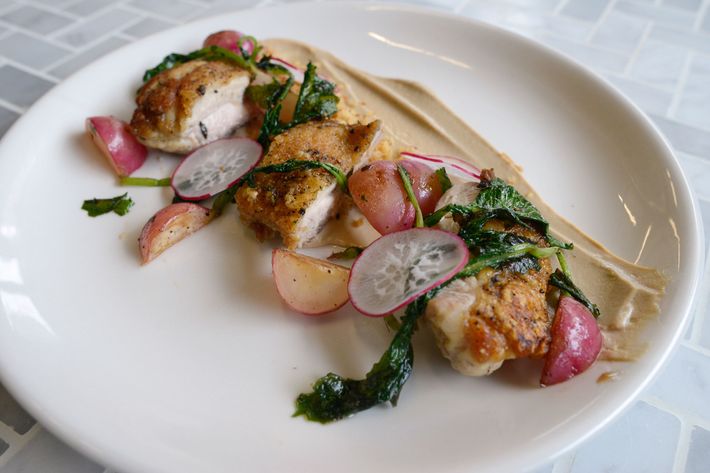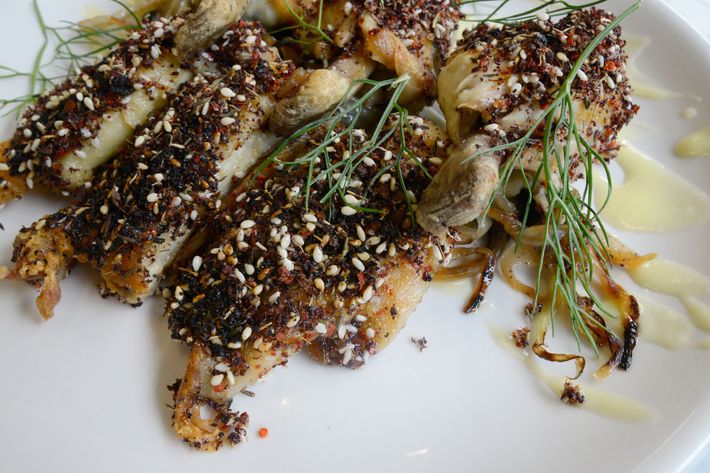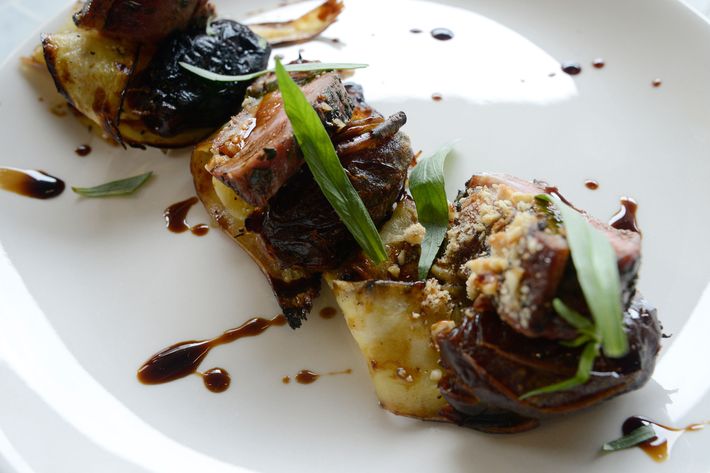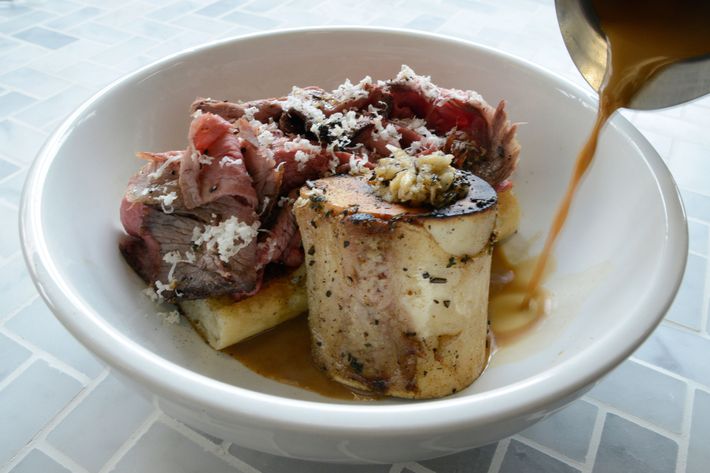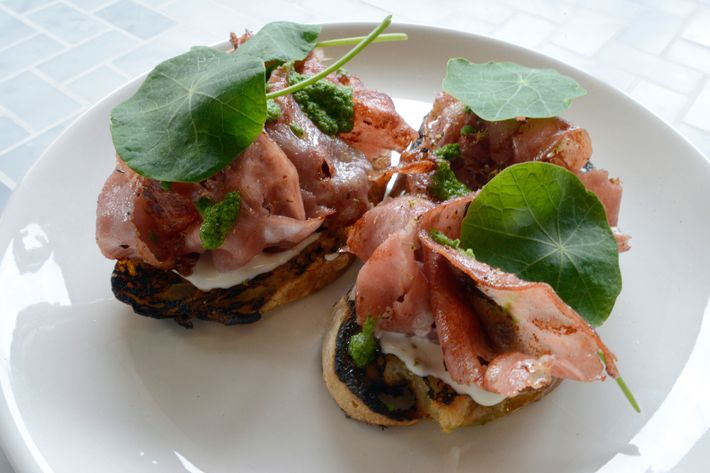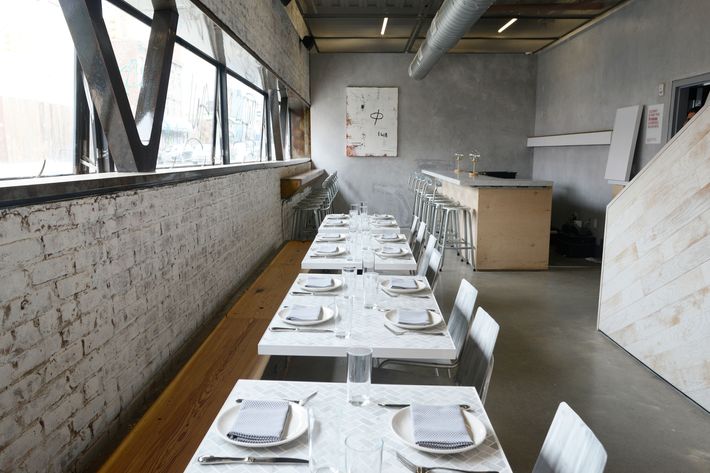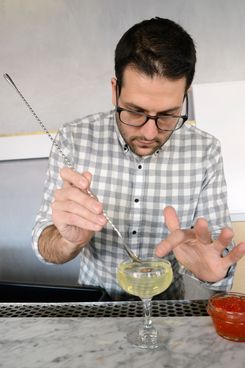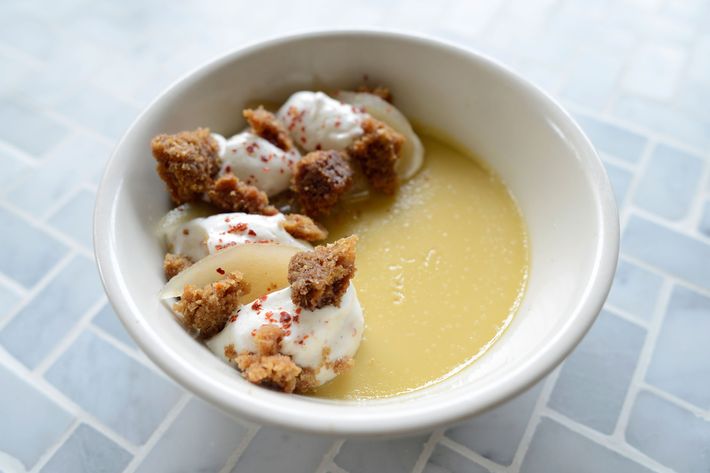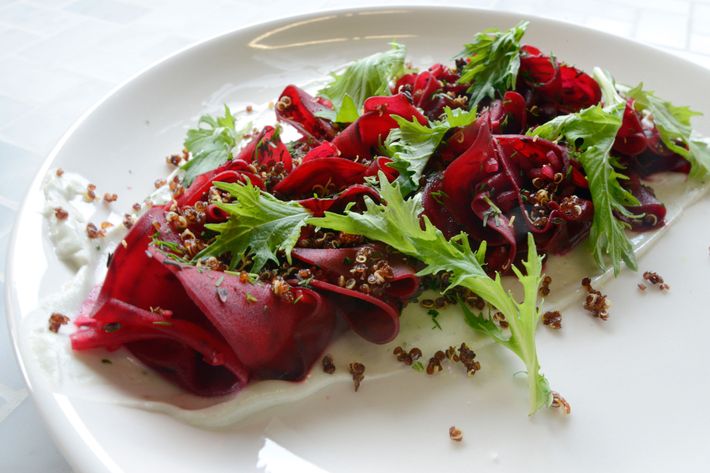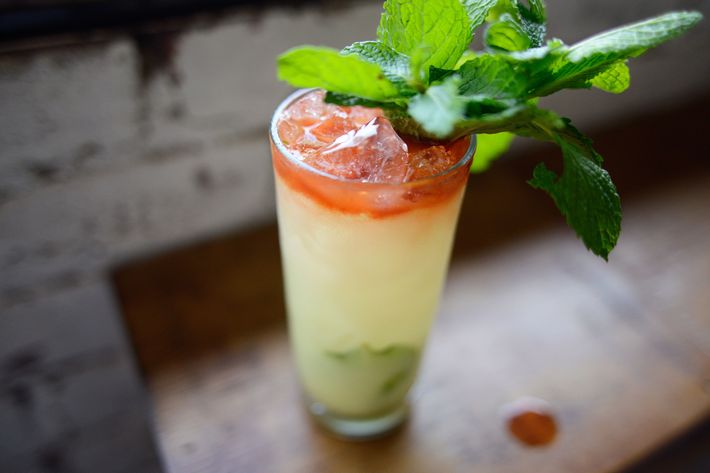 80 N. 6th St., nr. Wythe Ave., Williamsburg; 718-210-3152
*A version of this article appears in the March 21, 2016 issue of New York Magazine.