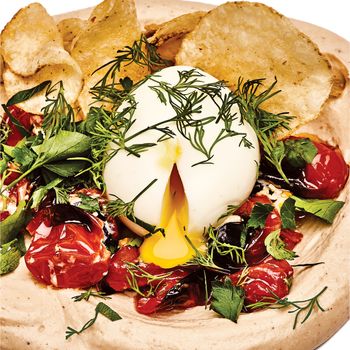 In the beginning, there was hummus. Well, maybe not in the very beginning, but at least as long as inhabitants of the Levant have been grinding chickpeas into a paste. Since then, of course, the Middle Eastern dip has made its way onto countless mezze platters, supermarket shelves, and restaurant menus that break entirely with tradition (the fact that hummus means "chickpea" in Arabic hasn't stanched the questionable flow of beet, lentil, and even edamame permutations). New York's most recent hummus boom can be attributed largely to Israelis who've launched fast-casual proto-chains like Hummus Place, Hummus Kitchen, and Mimi's Hummus. But no one has won more acclaim for the lowly legume than Philly-based chef Michael Solomonov, who, in SAT terminology, is to mashed chickpeas as Joël Robuchon is to puréed potatoes.
Solomonov introduced his exceedingly smooth, tahini-rich version at Zahav, the fine-dining Israeli-inspired restaurant he opened in 2008 with business partner Steven Cook, then gave it star billing at its hummus parlor spinoff, Dizengoff, named for Tel Aviv's main drag. Dizengoff's setting — retractable garage door, communal picnic-table seating, plastic cafeteria trays — belies the kitchen's fastidious attention to detail, the piping hot pita formed and baked in full view, the inventiveness of the toppings.
All of this explains why Dizengoff's expansion to Manhattan's Chelsea Market, scheduled for later this month, is major news for hummus hounds. As in the dedicated hummusiot of Israel, the spread is made so often it never suffers the indignities of refrigeration. "Served room temperature to warm, with pita that's right out of an oven — there's no foie gras-truffle combination that will beat that, in my opinion," says Solomonov. Chef-partner Emily Seaman has relocated here from the home base to devise new topping combinations that go way beyond the standard favas or chickpeas: artful arrangements like roasted romanesco with raisins and pine nuts, braised lamb neck with rhubarb and dried lime, and roasted squash with hazelnut-chile dukka.
Also new to New York are shakshuka served daily for breakfast, rotating vegetable "salatim" inspired by the half-dozen that start a meal at Zahav, and Israeli wines by the glass. And if you're wondering what to do with the lightly pickled onion petals that, along with Israeli pickles and chopped salad, accompany each order, here's Cook's advice: "Scoop up the hummus with the onion and stick it inside the pita. It's my favorite way to eat it." Here, a look at some of the hummus preps that will make their way onto the menu at Dizengoff NYC.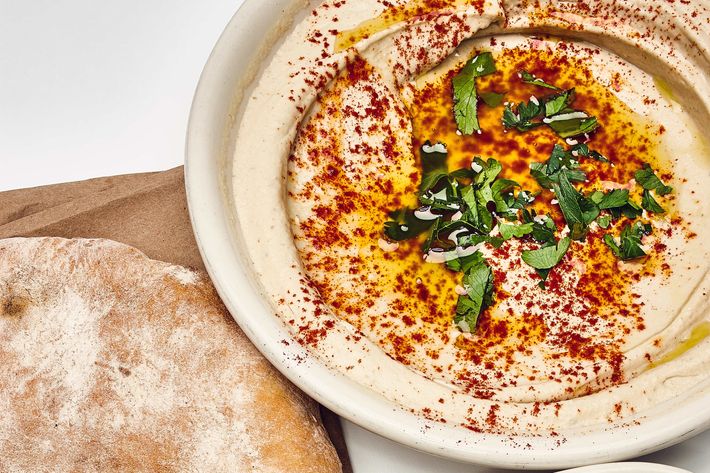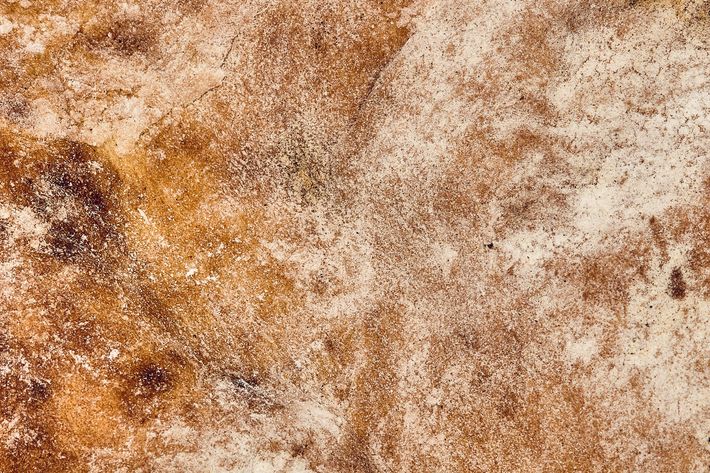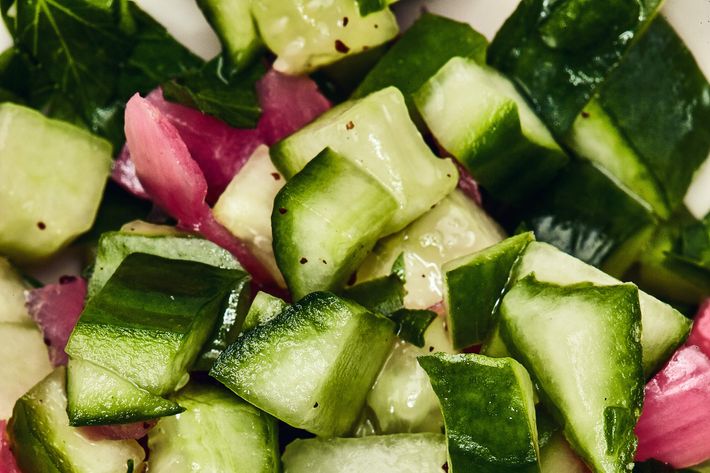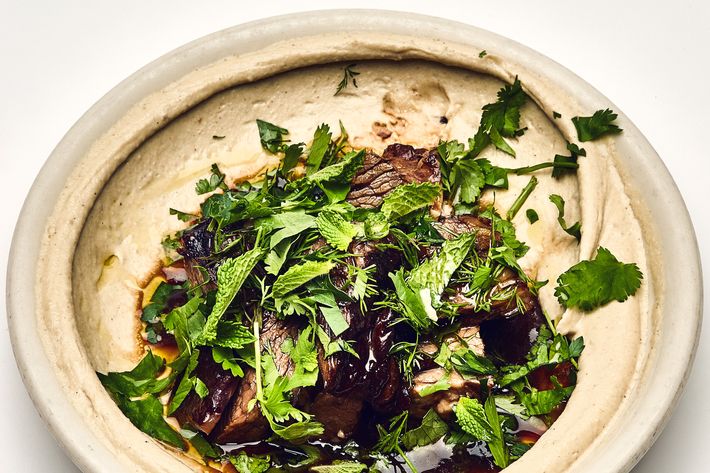 75 Ninth Ave., at 15th St.; 646-833-7097.

*A version of this article appears in the March 21, 2016, issue of New York Magazine.