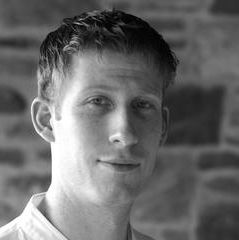 Baxtrom.
Photo: Courtesy of Blue Hill
As restaurant résumés go, Greg Baxtrom's is as good as it gets: The Chicago-born chef has worked at Alinea, Per Se, Atera, Blue Hill at Stone Barns (as the chef de cuisine for two years), and, most recently, at Lysverket in Norway. This spring (May, likely), he'll finally open his own restaurant, in collaboration with Ian Rothman, who has worked as the horticulturist at Atera since its opening in 2012. Details are still sparse, but it's called Olmstead, it'll be located at 659 Vanderbilt Avenue in Prospect Heights, and it's going to be on the "affordable" side. Baxtrom says:
Ian and I became great friends during our time at Atera, we were both working as part of their opening team. What he did with that subterranean garden was really incredible, growing dozens of plant varieties for the restaurant at one time. He also has such strong relationships with the local farmers and would bring in the most incredible product. We're really excited to team up together for Olmsted. We have this great garden in the back and we're really looking forward to spring, so we could do something cool with it!
Cool, indeed.