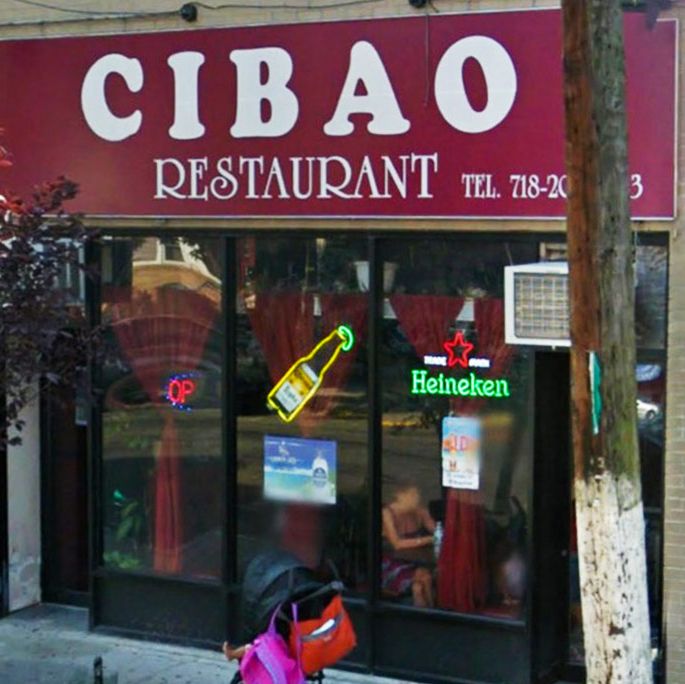 The two unlucky dining destinations.
Photos:: Google
New York's real-world Freddy Krueger nightmare continued this weekend with two new slashings that weren't random senseless acts on the street, but rather violent incidents that started as arguments inside restaurants in the Bronx and Queens. Police say a 20-year-old man named Guillermo Torres was at Cibao Restaurant in Jackson Heights Sunday night. Three men tried to buy his girlfriend a drink, so he went and retrieved a machete, then waited outside. When the guys exited around 4:50 a.m., Torres hacked at them. The trio suffered cuts to their heads and hands, one broke a wrist, and they were taken to New York–Presbyterian Hospital.
The second attack occurred the exact same night, at around 2:30 a.m. at El Economico in the Kingsbridge neighborhood of the Bronx. Police say the owner refused to serve a man, so he took out a knife and started cutting people. He reportedly got the 60-year-old owner on the top of his head, and then slashed two younger guys nearby, one of them from his eyelid to his cheek. These two slashings bring the citywide total to at least 25 attacks in five months, but they're among a tiny handful that have occurred at or outside restaurants. Luckily, none of the victims were seriously injured. Torres was arrested Sunday night and charged with counts of assault and criminal possession of a weapon, but the knife attacker is still on the loose.