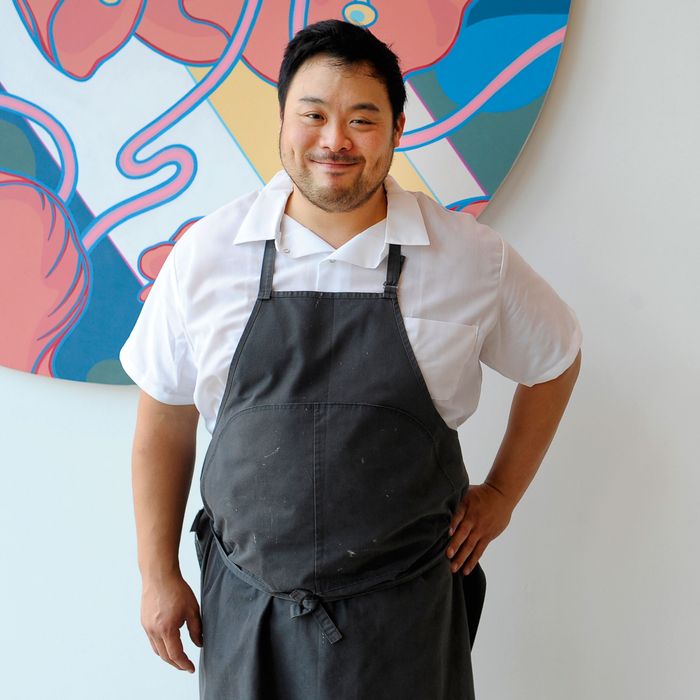 The chef is going all-in on apps.
Photo: Katherine Frey/The Washington Post
David Chang's Momofuku empire is already credited with, among other things, helping to kick-start the nationwide shift to more casual restaurants that often resemble bars, and now it seems he's determined to eliminate dining rooms altogether: The chef is one of the big-name investors in Maple, the food-delivery start-up that's rapidly taking over the office lunch market, and now he's announced that he'll launch yet another delivery-only "restaurant."
Chang tells Fast Company that the concept will be called Ando, named of course after instant-ramen inventor Momofuku Ando, and that he's aiming to launch it this spring, initially targeting Midtown East. And the plan is for the entire dining experience to happen in apps and via delivery.
Instead of talking to a server, customers will order food through a mobile app. The meals will then be delivered to customers by UberRush in, Chang hopes, classic Chinese takeout containers branded with the Momofuku peach logo. Unlike Maple's often-healthy-ish offerings, Ando's offerings — a collaboration between Chang and wd~50 vet J.J. Basil — will be more Momofuku-style. Think a cheesesteak made with chicken and housemade American-cheese sauce that Chang calls "maybe the most dangerous thing I've eaten all year," cookies from Milk Bar's Christina Tosi, and maybe even a "secret" KFC-style chicken bucket. ("I feel like we're aggregating all of the things that we want to eat," Chang says.) Or, as Expa partner and Ando co-founder Hooman Radfar explains, more succinctly, expect it to be "like Momofuku at home."