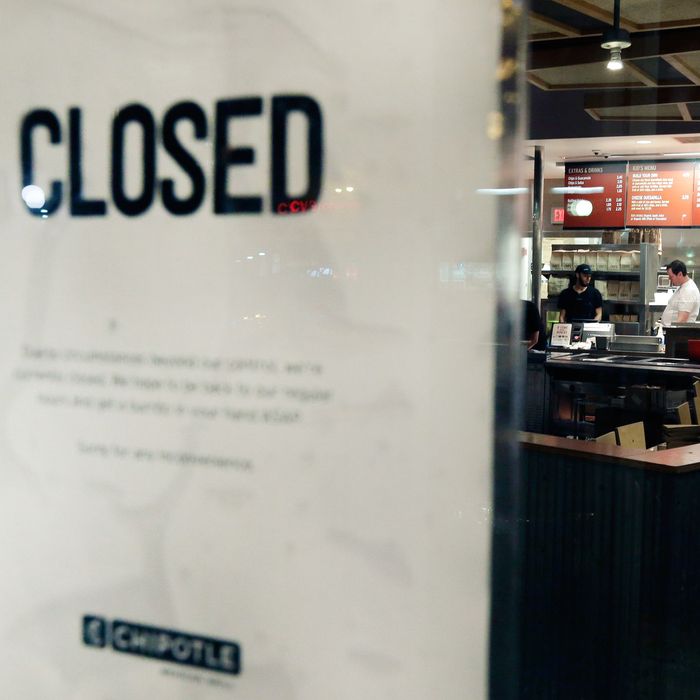 Not good.
Photo: Steven Senne/AP/Corbis
The tremors from Chipotle's terrible 2015 had just appeared to be subsiding, with financial analysts even saying that America has warmed up to its burrito overlords again. The CDC announced last month that the E. coli outbreak was officially over and the company's stock had rebounded from a January 12 low of $404 to climb up to $533 Monday. But all is not well in burrito land, as the chain has temporarily closed a Billerica, Massachusetts, location after an employee was diagnosed with norovirus.
Two more staff members are suspected of having the virus, but so far there are no reports of any customers being sick. You may remember that a pair of Chipotle stores, including one in Boston, were associated with two of the worst norovirus outbreaks on record. This could just be a blip on the radar, but Chipotle definitely doesn't need another food-poisoning outbreak — especially after giving out all those free burritos. Apparently, in any case, this store has not followed the rest of Chipotle's locations into founder and co-CEO Steve Ells's promised land of food-safety bliss.