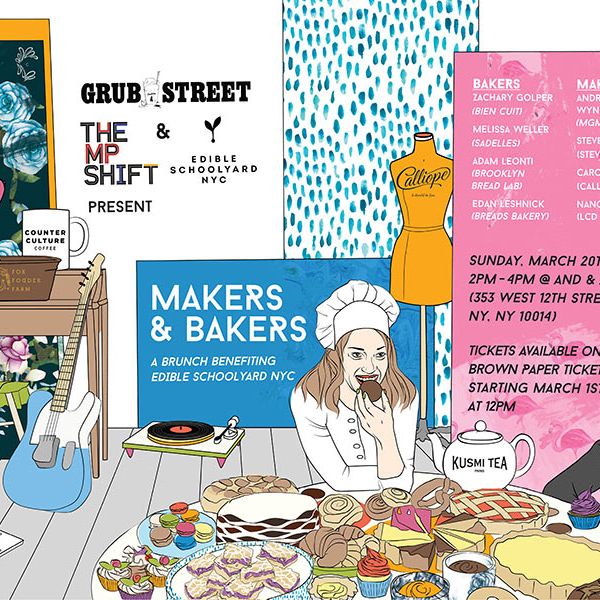 Brunch doesn't have to suck.
Illustration: Elizabeth Goodspeed
Plans for March 20? Mark your calendars: Grub Street is collaborating with the MP Shift and Edible Schoolyard NYC to host the first-ever "Makers & Bakers" brunch. Four pastry chefs — Sadelle's Melissa Weller, Brooklyn Bread Lab's Adam Leonti, Breads Bakery's Edan Leshnick, and Bien Cuit's Zachary Golper — will be paired with four "makers" — Steven Alan, MGMT's Andrew VanWyngarden, Calliope's Caroline Ventura, and LCD Soundsystem's Nancy Whang — to collaborate on one-of-a-kind dishes. The feast will take place at And&And in the West Village at 2 p.m., and there's only room for an intimate group of 50, so consider snagging a ticket now.