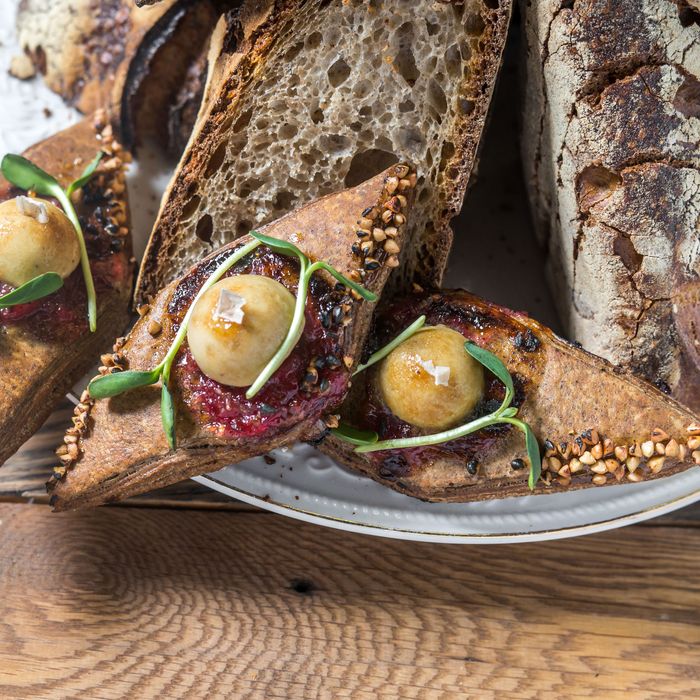 Gopler and VanWyngarden's "Foie Rockaway" pastry, with extra-fermented pain de mie, foie gras cream, rose foraged from the Rockaways, rhubarb jam, and sorrel.
Photo: Paul Wagtouicz
This weekend, the MP Shift and Grub Street hosted a special brunch to benefit Edible Schoolyard NYC at the West Village's And&And. The theme, "Makers & Bakers," united four pastry chefs — Sadelle's Melissa Weller, Brooklyn Bread Lab's Adam Leonti, Breads Bakery's Edan Leshnick, and Bien Cuit's Zachary Golper — with four creative "makers": Steven Alan, MGMT's Andrew VanWyngarden, Calliope's Caroline Ventura, and LCD Soundsystem's Nancy Whang. They split up into two-person teams, and each created a brand-new pastry for the crowd of 50, drawing inspiration from the breakfast foods they ate as children. Leshnick and Alan were so pleased with their dish, in fact, that it's going onto the permanent menu at Breads. Take a look, and stay tuned for more collaborative food events.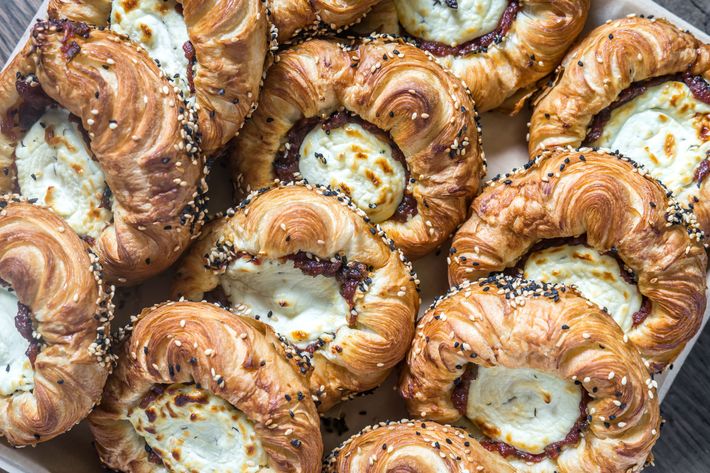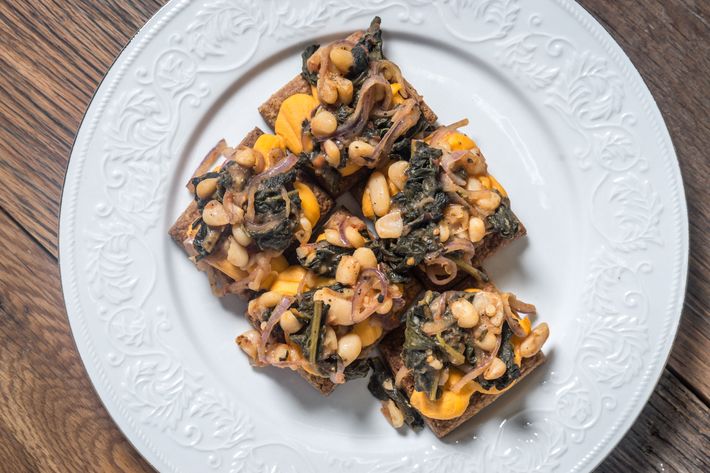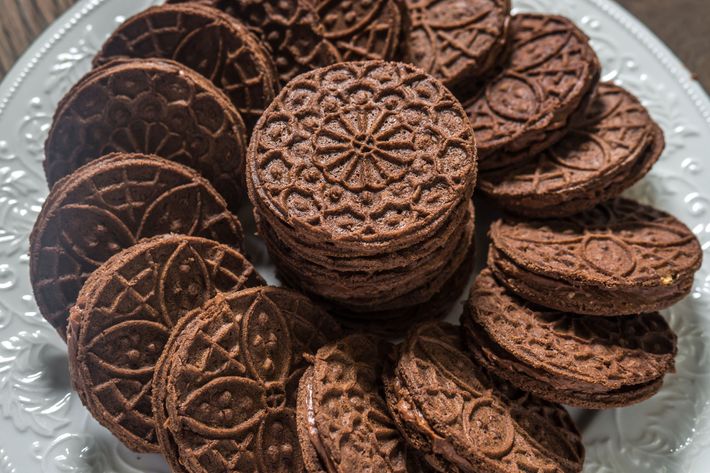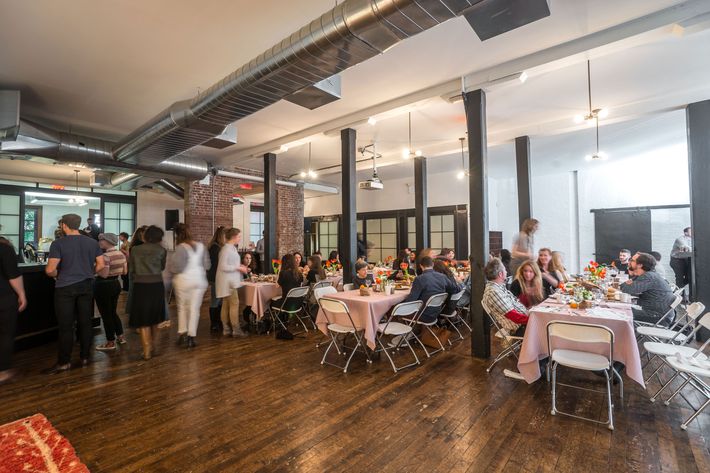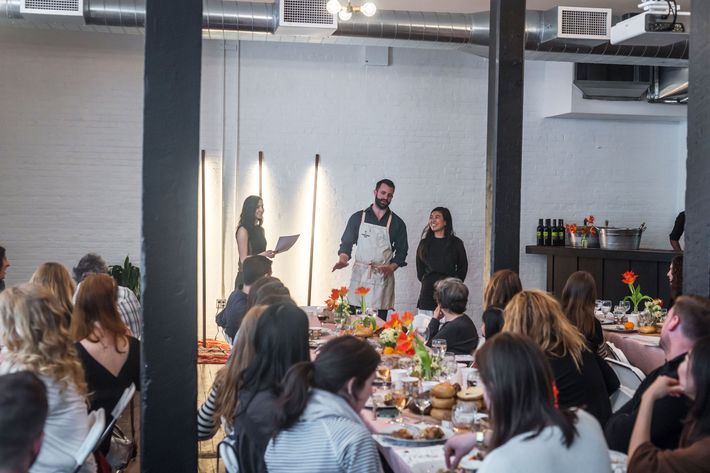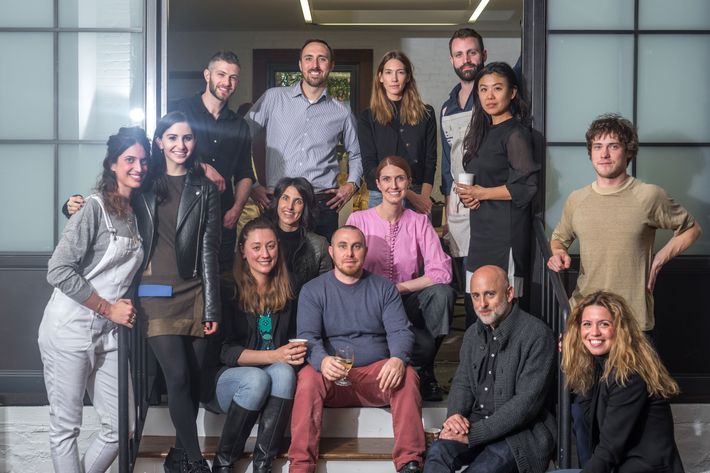 Menu [PDF]
A special thanks to Kusmi Tea, Counter Culture Coffee, Sud de France Wines, illustrator Candice Kaye, Fox Fodder Farm, and Calliope.