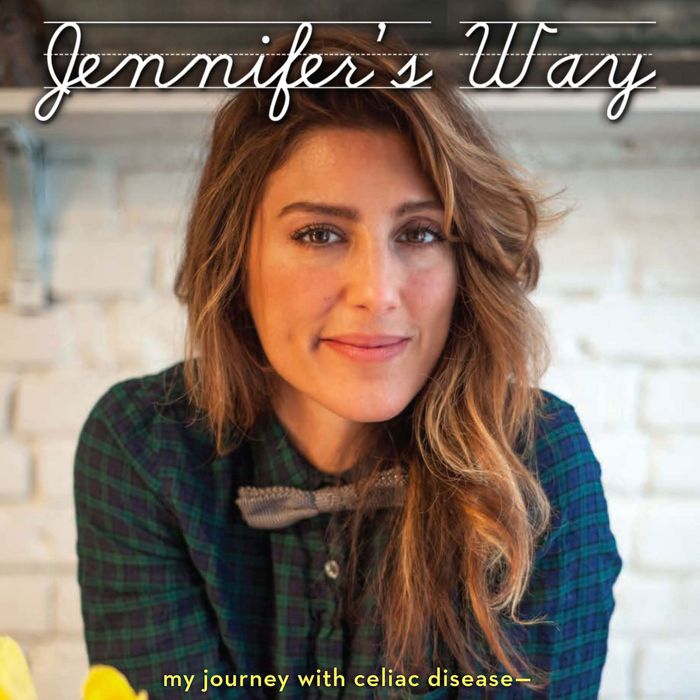 The actress also has a cookbook, so you don't have to order her stuff, anyway.
Much like a gluten-free baguette, this bakery has some serious structural issues. Actress and former Grub Street Diet subject Jennifer Esposito, who has starred in movies like Crash and in television series including Blue Bloods, said she decided to open a gluten-free bakery, Jennifer's Way, after being diagnosed with Celiac disease in 2011. Five years later, her business faces serious trouble. Esposito was slapped with a whopping $43 million lawsuit filed by her investors Lawrence Wenner, David Drake, and her husband, Louis Dowler. The first two invested $250,000 into the business, later loaning another $1 million to expand the business and open a Queens commissary kitchen so Esposito could spread her gluten-free gospel further.
Among other accusations, the lawsuit alleges that the bakery's website was redirected to her blog, holding up online ordering; that Esposito failed to transfer ownership of the East Village bakery, which remains open, to Jennifer's Way, Inc., as agreed; and that Wenner and Drake couldn't take out a loan because she wouldn't cooperate. It only gets worse from there, as Esposito has filed for divorce from Dowler — with whom she recently bought a pricey East Hamptons house — because of "cruel and inhumane treatment."
Last month, Esposito — who allegedly didn't allow the use of an ingredient made with corn because she is allergic to it, though it poses no danger to people with Celiac — took to her Facebook to tell fans that she was no longer in control of Jennifer's Way's commercial operation. Further, she warned, any muffins ordered online cannot — repeat, cannot — be trusted. That might seem like a small thing, but the lawsuit alleges she spread a "groundless and downright false sense of fear." In fact, one Facebook user apparently considers Esposito's words to be infallible and says she immediately threw out her muffins and bagels.
According to the New York Post, the actress and entrepreneur agreed to a restraining order that prohibited her from bad-mouthing her investors, but her lawyer has come out swinging and says his client "was misled" and did "nothing wrong." They will meet in court in Suffolk County on March 16 to decide their fates in what is surely the most high-profile brawl over a gluten-free bakery to date.
[NYP]