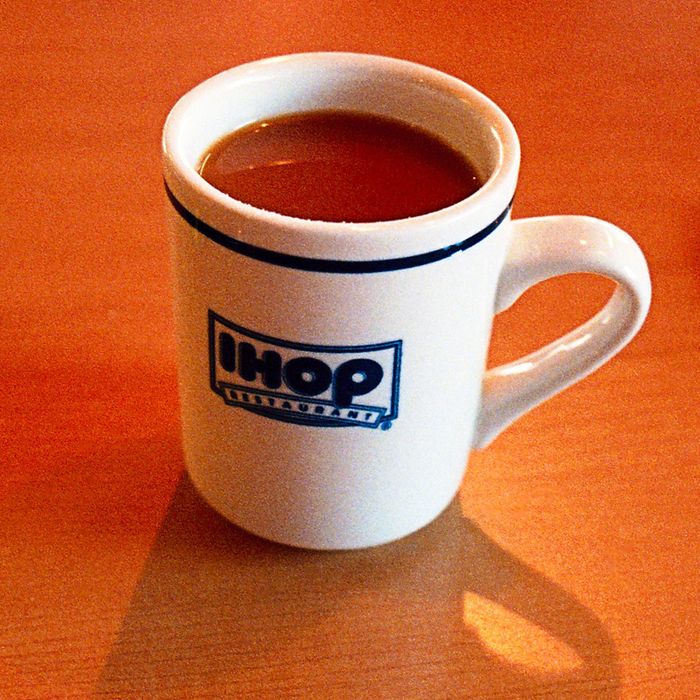 On the house.
Photo: Paul Sullivan/CC/flickr
The IHOP in Downtown Brooklyn has thrown the book at a waiter who says he gave away more than $3,000 worth of free drinks because he's supposedly "the modern-day Robin Hood." After learning about his handouts, management had William Powell, who's been on his quest since August, arrested and charged with grand larceny, criminal possession of stolen property, and petit larceny. Owner Akrell Cox says he got suspicious after realizing drinks accounted for just 6 percent of the sales on Powell's receipts, compared to about 20 percent for other employees working the same shift. Cox checked the restaurant's cameras and learned this wasn't because Powell's customers were anomalously a bunch of water guzzlers:
Cox reviewed surveillance footage starting in August of last year and saw that Powell was serving customers the typical number of drinks, the complaint said.

When he reviewed IHOP's records, Cox saw that Powell hadn't been charging customers for any drinks that he had seen him give out in the surveillance video, according to prosecutors.
It was enough to amount to a few freebies every shift, at the very least, and probably more than a little extra tip money. According to DNAinfo, Powell's argument to investigators was "I am the modern day Robin Hood, I am not stealing, I am serving the ones in need, I take from the rich and give to the poor." He reportedly added, "What's the big deal? I've been doing this since I started here."
[DNAinfo]