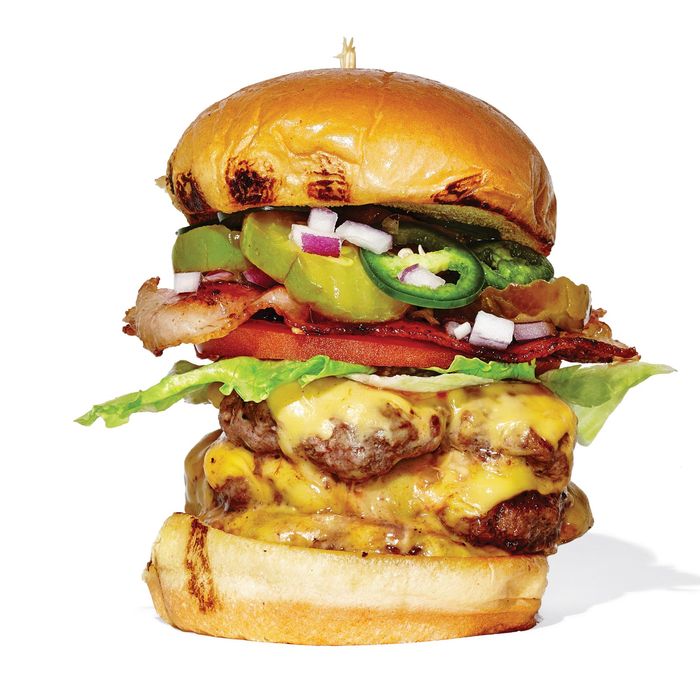 Midtown gets a great new lunch option.
Photo: Bobby Doherty/New York Magazine
With the opening of Andrew Zurica's burger stand at UrbanSpace's food hall, midtown lunchers will finally have access to the griddle-smashed burgers and bacon-wrapped hot dogs that the peripatetic chef used to only sell from the truck he parked, frustratingly, in what seemed to be the remotest corners of Brooklyn.
For the uninitiated, Zurica practices the venerable art of the griddle-smashed, four-ounce patty, made in this case from deliberately unfancy ground chuck, blanketed in American cheese, and swaddled in a squishy white bun. Burgers can be ordered by the single, the double, or the triple, and accompanied by classic fast-food fries and a chili-dog chaser. There will also be milk shakes. And within a couple of weeks, Zurica plans to debut his latest greasy-spoon creation, a breakfast bread bowl with a breakfast-burger patty tucked inside.