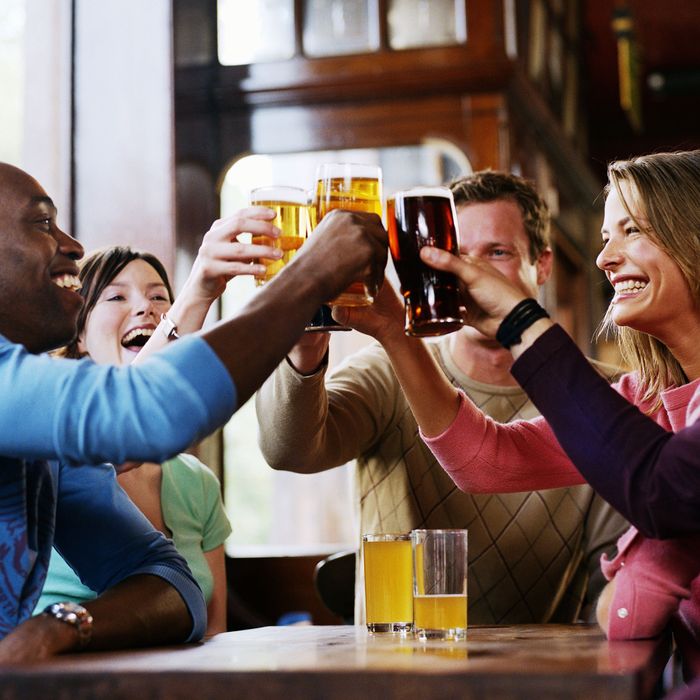 Another hard day on the job.
Photo: Getty Images
A Florida-based chain of brewpubs is offering what any halfway-intelligent person would agree is an "internship of a lifetime": a chance to travel all summer drinking beer on somebody else's dime, bouncing from brewery to bar to beer fest, with the mandate to rub it in everybody's face on social media. World of Beer explains the laborious-sounding job in a description on its website:
We're recruiting three Drink It Interns to hit the road this summer and search out the best craft beer and food the world has to offer. We'll send you down the street and around the world to capture the best beer stories and document them by blogging, capturing video, taking photos, Facebooking, Tweeting, sharing Vines, Periscoping, and anything else you think would be awesome to help tell the tale.
Anyone who can work in the U.S. and is of drinking age can apply, so that means it's open to corporate lawyers, brain surgeons, pro athletes, CEOs, or anybody else suddenly rethinking their career path. Yet another perk — besides the most obvious one, that the "work" here basically consists of doing what any person these days would do to commemorate a four-month-long global beer tour — is that it's paid: Plenty of internships try pulling the "pays in priceless life experience" crap, but World of Beer is throwing in $12,000. People who still think they've got a shot have to submit their applications before Saturday.
[World of Beer via USAT]