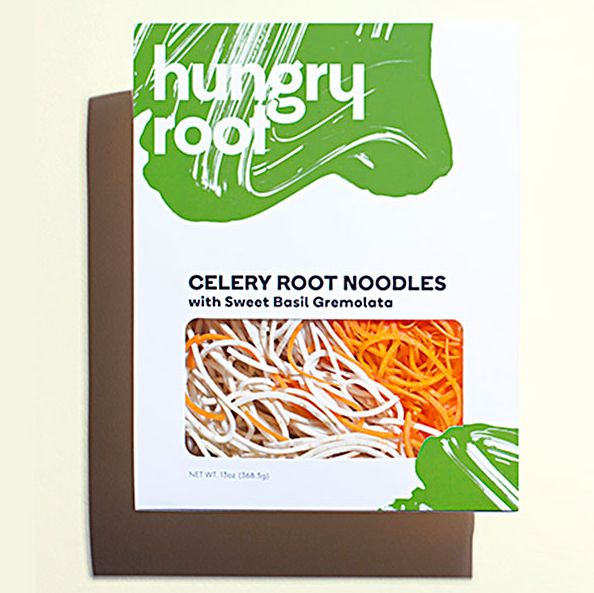 Something special?
Photo: Courtesy of Hungryroot
Silicon Valley continues to throw loads of cash at meal-kit start-ups. Hungryroot, a New York–based company with a focus on veggie-centric meals that can be made in under seven minutes, is the latest big winner — it just pulled in $3.7 million from a group of venture-capital investors, giving it a total of $6 million raised to date.
The company's decision to go the all-natural and vegetable-heavy route makes it a direct competitor with Mark Bittman's vegan-focused Purple Carrot. An important difference is that Hungryroot isn't a subscription service, so its all-in-one kits can be ordered individually or 50 at a time, whatever the customer wants. Hungryroot is already available through Amazon Fresh and FreshDirect, and the next big move is into Whole Foods. The dishes include maple chickpea pancakes, sweet-potato noodles, or black-bean brownies, though it does occasionally offer the option to add chicken, fortunately.