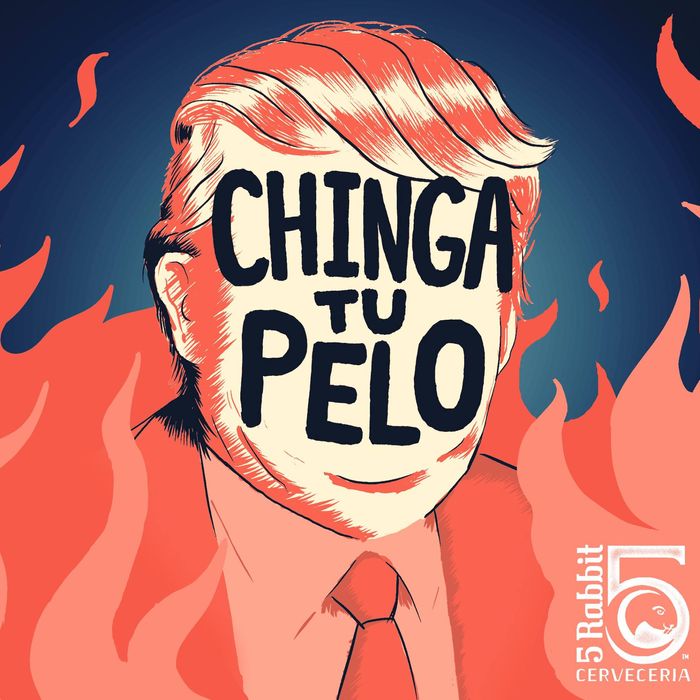 Does anyone have any cases?
Thanks to one courageous brewery, Illinois-based haters are able to protest the Republican front-runner's unfortunate victory in the state by getting drunk in the comfort of their own homes. In anticipation of Tuesday's Illinois primary, Latino-owned brewery 5 Rabbit Cervecería started bottling a limited run of its "Chinga tu Pelo," a Latin-American insult that literally translates to "fuck your hair."
The beer was originally known as "Trump Golden Ale" but was rebranded after founder Andres Araya realized he did not want to brew for the Chicago Trump Tower after Trump's inflammatory, racist comments about Mexican immigrants. There are other boozy ways to protest, too — like getting wasted on Ilegal Mezcal.