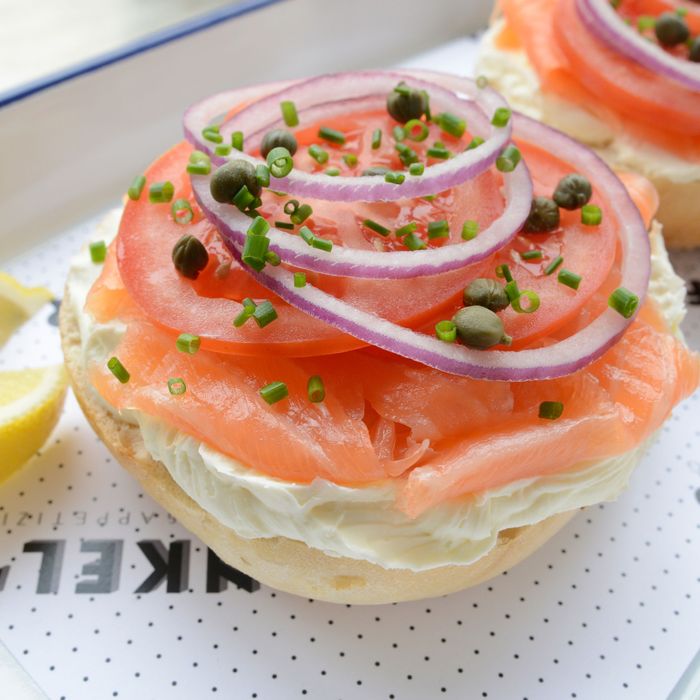 A bagel with the works from Frankel's Delicatessen & Appetizing.
Photo: Jody Wissner/New York Magazine
Like all aspiring Jewish-food aficionados who grew up on the Upper West Side, brothers and Brooklyn transplants Zach and Alex Frankel spent not a little time flitting from one landmark supply shop to the next. Grossinger's, Murray's Sturgeon Shop, Barney Greengrass, and Zabar's were their regular haunts, supplemented by the occasional downtown day trip to Katz's and Russ & Daughters. Now, with this retail shop and 18-seat counter-service restaurant, which replaces long-lived neighborhood canteen Polonia, the Frankels have turned nostalgia for the good old fresser days into a business.
Smoked fish from Acme and other sources, Browne Trading Company caviar, and Baz bagels line the refrigerator cases and shelves. Ashley Berman, a Food Network kitchen alum and self-described Jewish-deli obsessive, is the executive chef. Her sandwich-centric menu runs the gamut from a whitefish club to hot pastrami. There's even a nod to Gray's Papaya in the form of a two-franks-and-soda "recession special."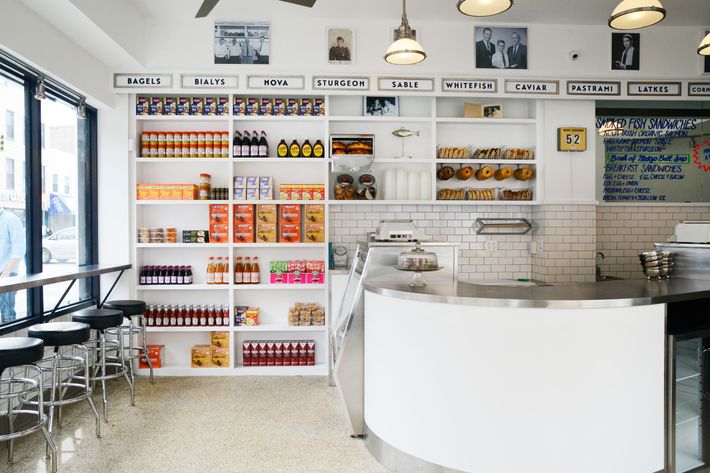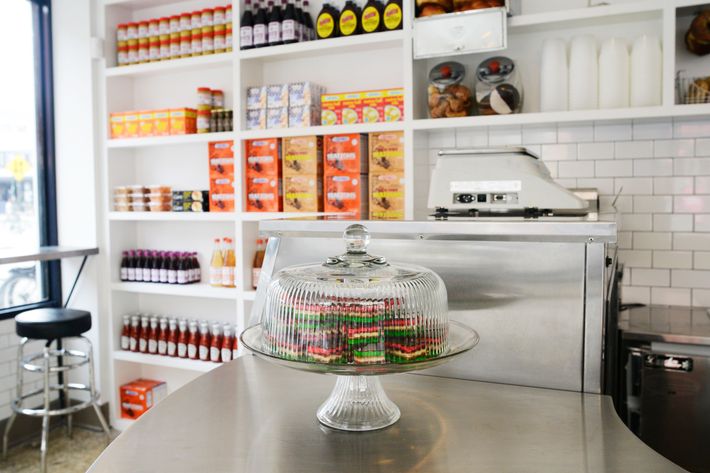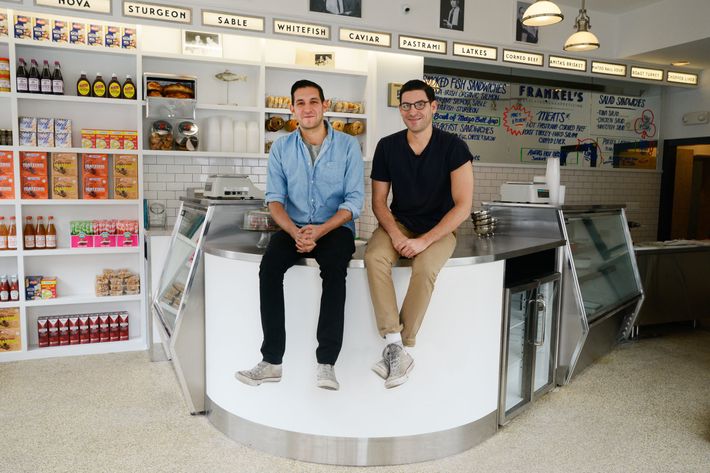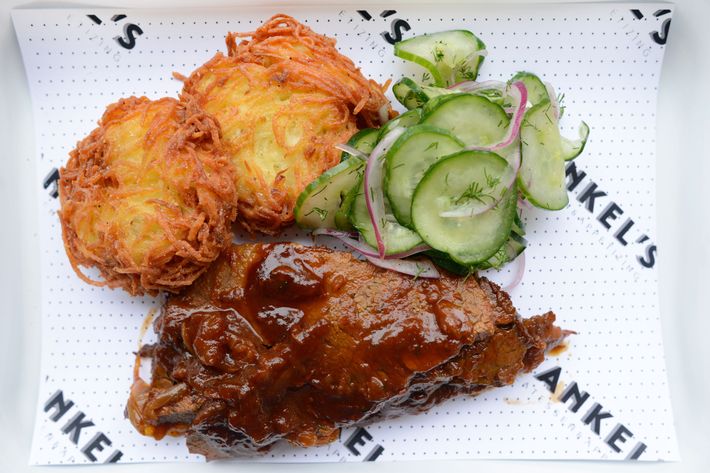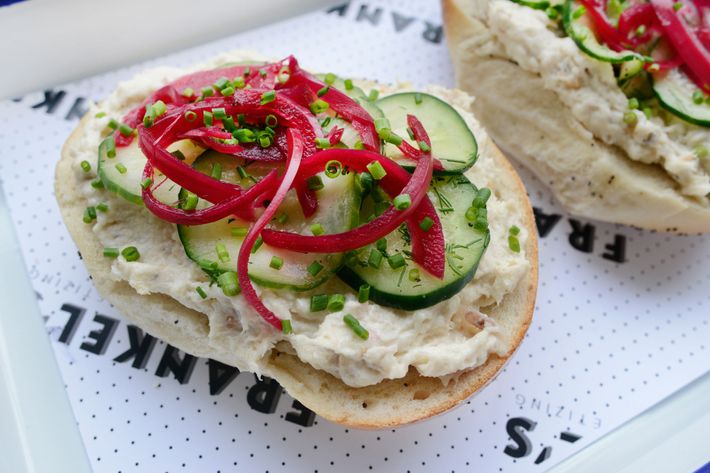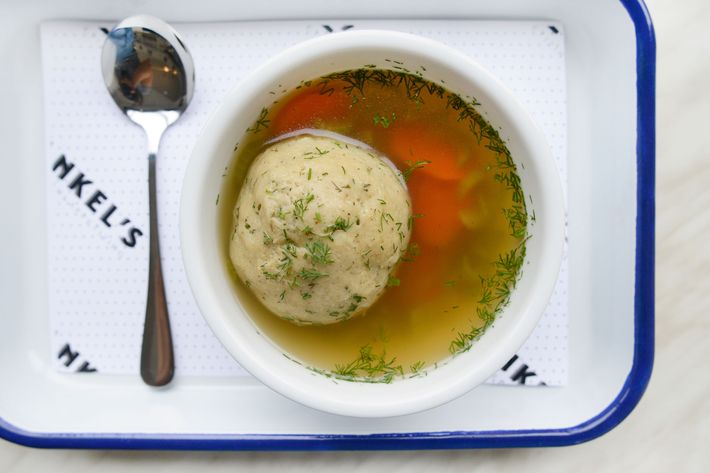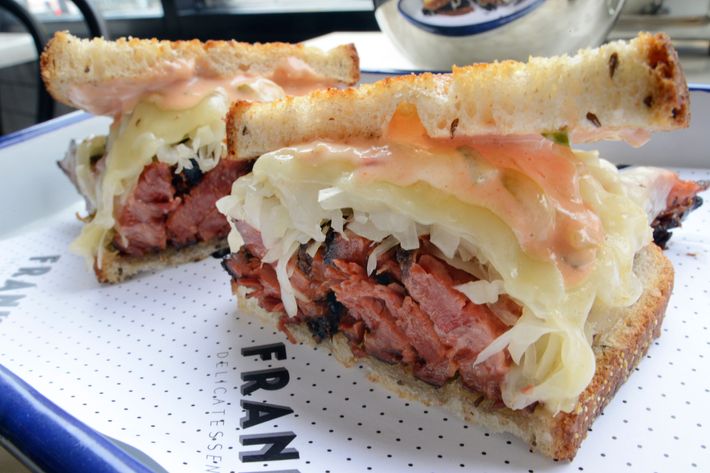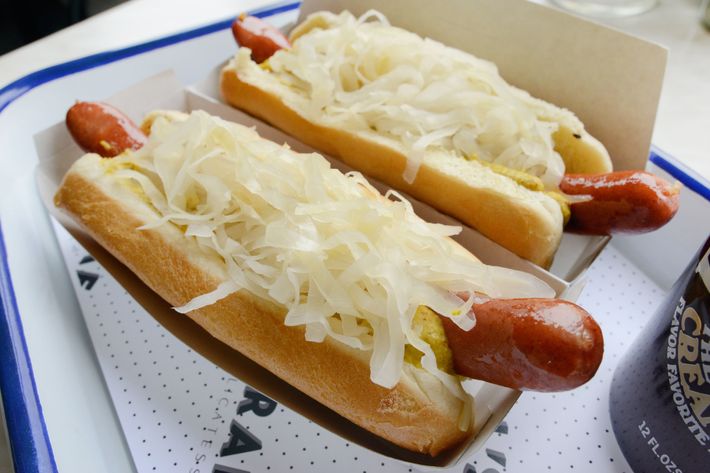 Frankel's Delicatessen & Appetizing; 631 Manhattan Ave., at Nassau Ave., Greenpoint; 718-389-2302