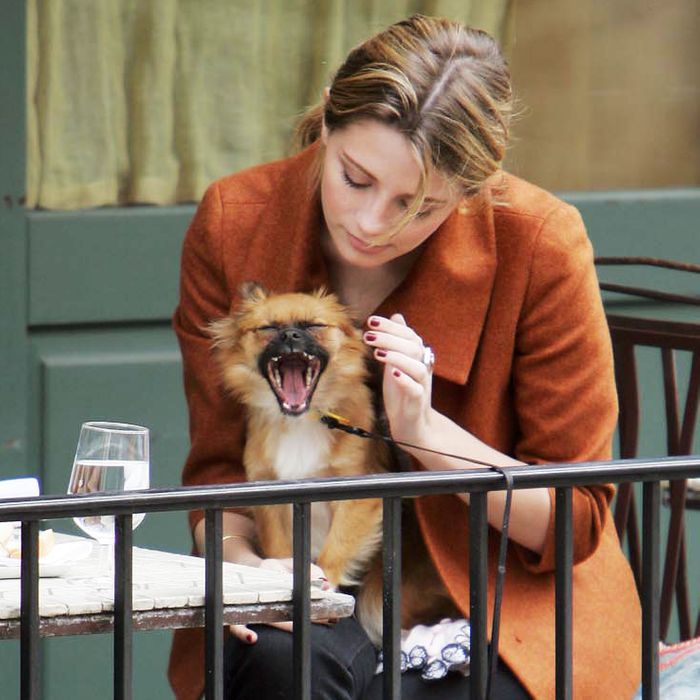 Pure bliss.
Photo: Phil Ramey/Corbis
In January, news broke that the Health Department — arguably the New York food industry's biggest buzzkill — was attempting to neuter the new state law that allows dogs on patios by crafting rules critics said were "so burdensome" that restaurants probably wouldn't even try to participate. But dog lovers will be psyched to learn that the city appears to have largely abandoned that plan. The Daily News got a look at the final rules, which should be released today, and reports that restaurant owners won't be required to do onerous compliance checks, as originally feared. According to the paper, they'll only have to post signs out front stating the obvious (that patrons' dogs must be licensed and vaccinated) instead of having to play canine bouncer by literally checking paperwork.
City health commissioner Mary Bassett says the reworked rules represent a middle ground capable of "ensur[ing] that restaurant patrons can bring their dogs to outdoor areas, while also keeping other diners protected." Outdoor eating areas will still be required to have something to keep customers' dogs away from passers-bys on the sidewalk, but restaurants won't have to erect full-on barriers.
[NYDN]