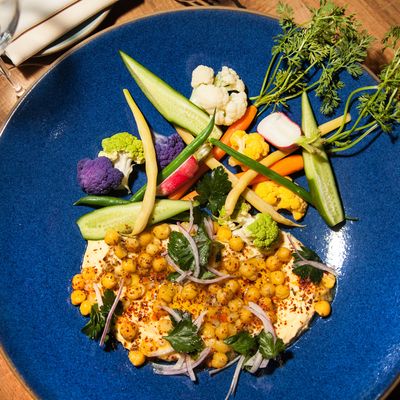 The chickpea hummus comes with crudités.
Photo: Konstantin Sergeyev
Aficionados of pricey omakase menus know Tim Cushman for his O Ya restaurants in Boston and New York, but his kitchen chops go way beyond creative raw-fish preparations. Cushman spent seven years as a globe-trotting corporate chef, and before that, in the '80s, he worked at Trumps in West Hollywood for Michael Roberts, who became famous for serving lobster in vanilla sauce and making guacamole from peas decades before Jean-Georges Vongerichten had the idea.
Cushman plans to channel a little of that playful, multiculti, proto-California-cuisine spirit at his new restaurant, Covina, where the Cal-Med menu runs the gamut from lamb kofte to asparagus cacio e pepe. The Hungarian fry bread is topped with smoked salmon and "ranch" kefi, the charred broccolini is plated with tonnato sauce and dusted with nutritional yeast, and there's dashi pickles on the cheeseburger. Pizza is a particular passion of Cushman's, so he's devoted a section of the menu to it. Several years ago, he installed a hand-built wood-burning Stefano Ferrara oven in his Norfolk, Massachusetts, backyard, and since his arrival in New York, he's been on a pizza-eating tear. "Anytime I hear about good pizza," he says, "I'm there."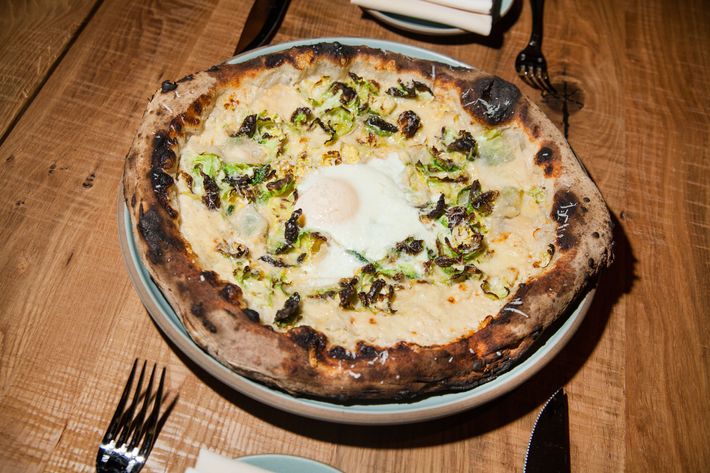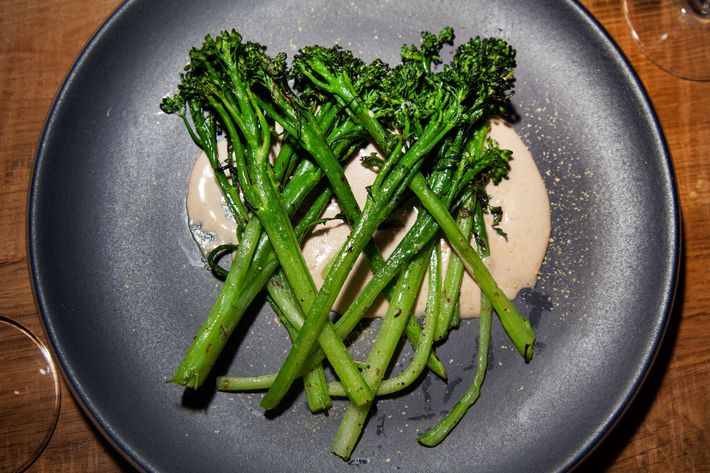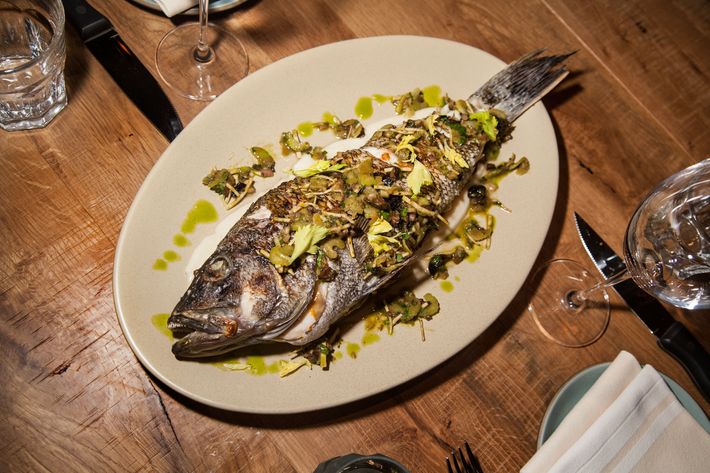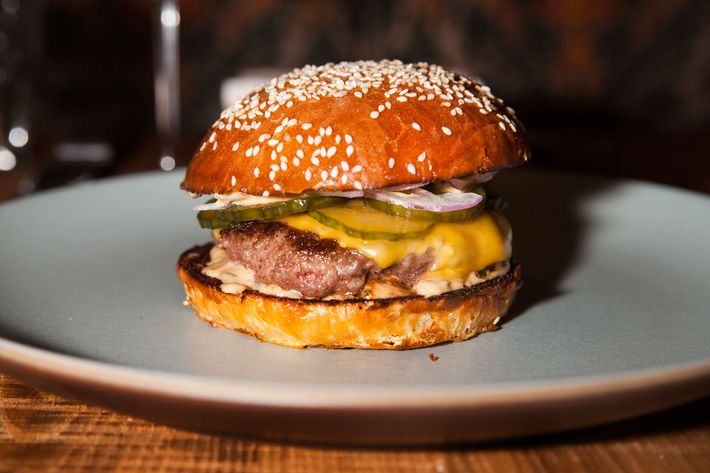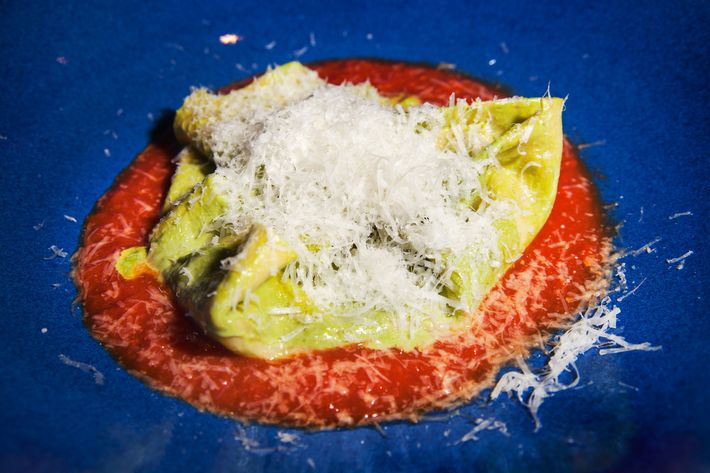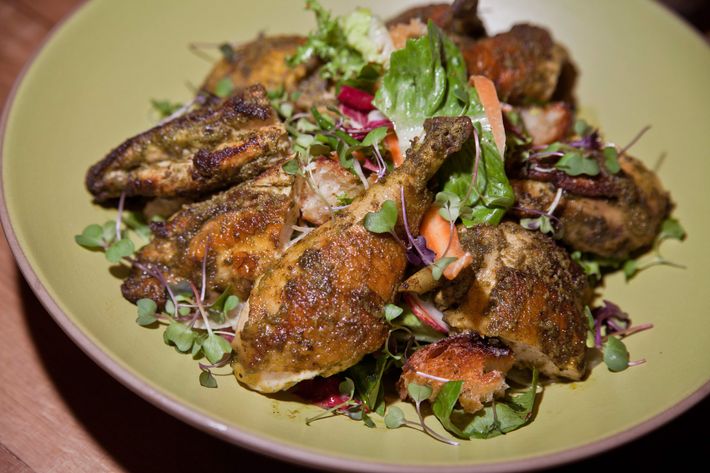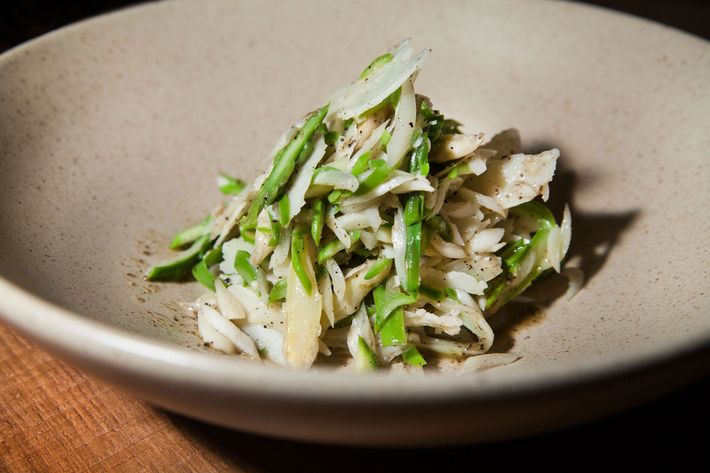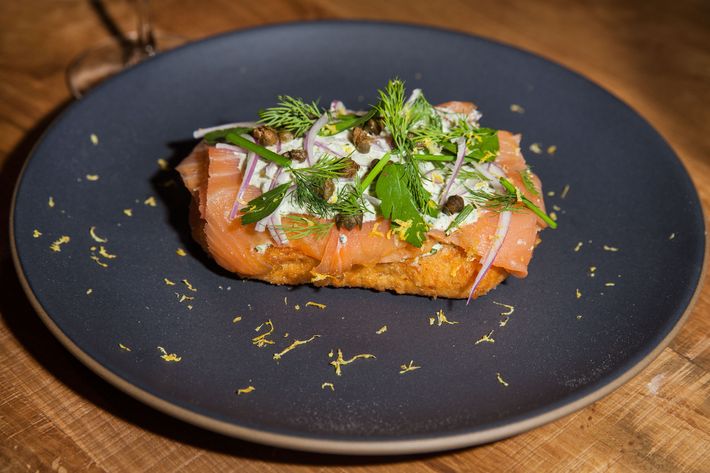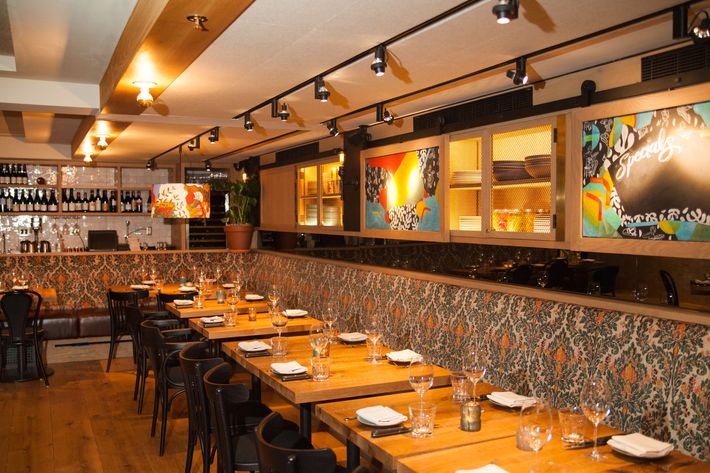 Covina 127 E. 27th St., nr. Lexington Ave.; 212-204-0225*
*This post has been updated to show Covina's current phone number.
*This article appears in the March 21, 2016 issue of New York Magazine.