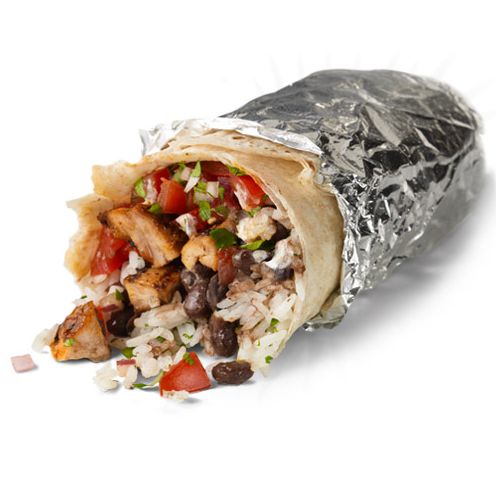 Come and get it?
Photo: Chipotle
Thanks to its new rap as a public health hazard, Chipotle is about to hit a bitter milestone — its first quarterly sales loss as a public company. Mea culpas with Matt Lauer, punny ads, and the obligatory ratcheting up of safety protocols haven't turned fortunes around, which leaves the chain basically one option to get people back in its restaurants: More free burritos. It tried that once before, on February 8, when it closed every location nationwide for that big employee food-safety confab. About 5.3 million "raincheck" vouchers were claimed at the time, but the chain thinks maybe it didn't go far enough. So it's started mailing out coupons to people. Somewhere between 6 million and 10 million of these have already been sent out, the AP reports, and Chipotle warns it's just going to keep sending 'em out until the number reaches 21 million, one for almost every dozen Americans. They entitle the holder to a free entrée and all expire around May 15.
Chipotle execs argue what's killing them is the optics of empty stores. They say it's important to make the 2,000 restaurants "look like Chipotle again," instead of like burrito ghost towns. Yesterday, chief financial officer Jack Hartung said that this emptiness has gotten "kind of eerie," and that they've been hearing this for a while from customers who'll walk by a restaurant and remark (according to him): "God, that was always busy, and now there's no line whatsoever."
Once those 21 million coupons are used up or expire, Chipotle says it might shift to buy-one, get-one deals, or possibly target regions of the country where sales are particularly lagging. Regardless, it won't be cheap. In the regulatory filing it released earlier this week, it said one reason it's poised to post a record-bad quarter is because of all the "increased marketing and promotions," not just awful sales.
[AP]