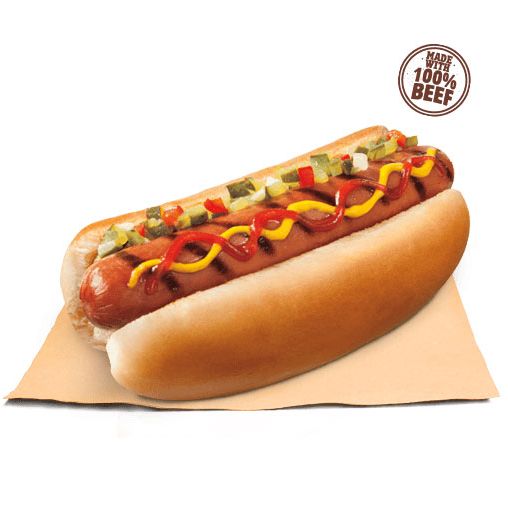 Maybe not as loathed as you thought.
Photo: Burger King
Burger King introduced grilled hot dogs last month after its parent company panicked and realized it had to do something with all those Oscar Mayer hot dogs it now has lying around. In a press release announcing the menu addition, the fast-food chain proudly proclaimed that it would become the largest seller of grilled hot dogs, setting the bar relatively low for what it expects out of the dish. If you were to judge the dish's success by the public response, which has not exactly been kind, you might think the hot dogs are already a huge failure. The New York Post's Steve Cuozzo described his dog in no uncertain terms as "a disgusting disgrace" and a "culinary calamity," while Eater's Robert Sietsema wrote that his was "overcooked, oddly textured, lavished with a seemingly irrational mixture of condiments." Amateur food critics have been similarly harsh:
You'd been wrong, though, as Burger King's plan to take over America's hot-dog market is apparently succeeding. Despite the backlash and customers' social-media threats to ban friends from their lives for eating the hot dogs, the CEO of Burger King's largest operator, Carrols Restaurant Group, claims they're selling like hotcakes. Describing the response as "overwhelming," he says they're selling 80 to 120 hot dogs per store per day — and the only marketing so far has been through social media. This does not bode well.
[NRN]