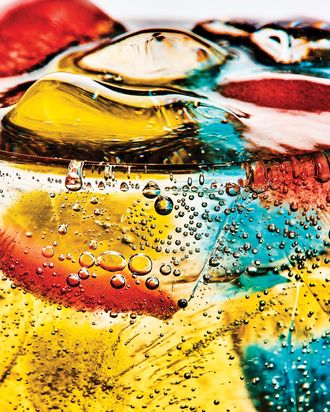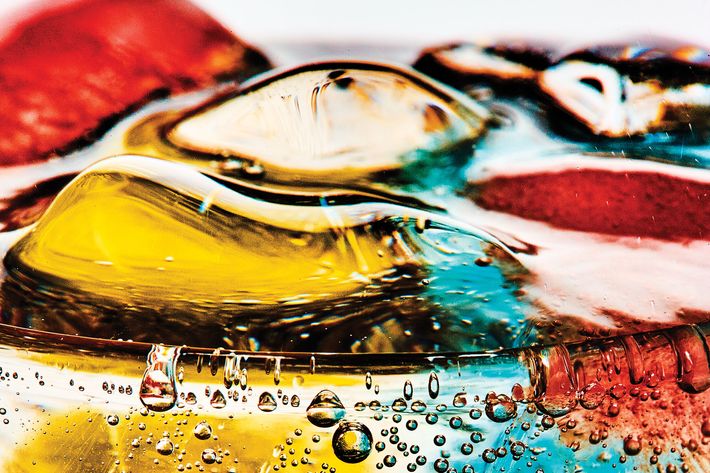 Shark Cocktail
Mother of Pearl
95 Ave. A, at 6th St.; 212-614-6818
Tiki has struggled to take hold in New York, but Mother of Pearl aims to change that with a space that's more aerielike and bright than its predecessors. On warm days, the cheery front room opens wide to Avenue A, with sheer curtains and hardy-banana plants lining the entrance. Take a seat at a flowery banquette or post up at the tiled bar atop a bar stool modeled after Polynesian sculpture, and ask head bartender Jane Danger for a Shark Eye cocktail ($15) — it blends passion fruit with Maraschino and bourbon and is poured over pebble ice into a shark-shaped glass. To finish, Danger dashes cherry-red tiki bitters into the drink and lets them dribble down the side of the shark's "mouth," resulting in a cocktail that's both downright delicious and Instagram catnip.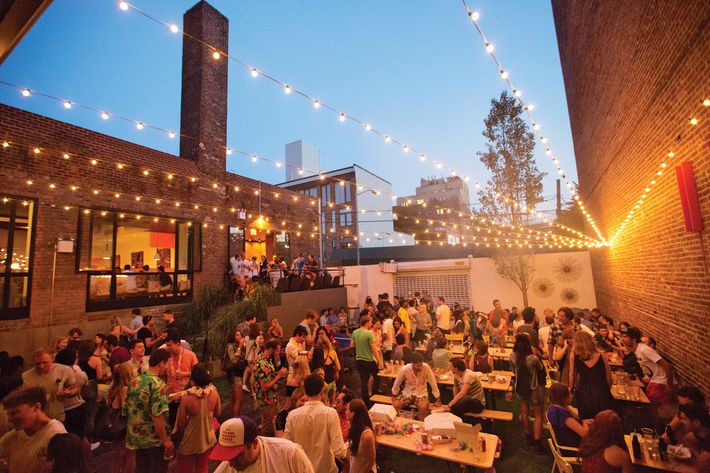 Slushie Cocktail
Leyenda
221 Smith St., nr. Butler St., Boerum Hill; 347-987-3260
After the cocktail cognoscenti's pendulum swung some years ago from "Prohibition-era tipples" to "unpretentious" cocktails served by bartenders, not mixologists, it carried another trend with it: boozed-up slushie drinks. They may have reached their apotheosis at pan-Latin-themed Leyenda, where partner Ivy Mix serves the Headless Horseman, a cinnamon-y frozen drink made with pumpkin, allspice dram, and cachaça, then topped with an aflame lime wedge. It's one on a list of many Latin-inspired drinks — several garnished, prettily, with fresh flowers — which you can knock back with a plate of guacamole (food's by Sue Torres) at the 13-seat wooden bar in a room decorated with Virgin Mary statues and Mexican prayer candles. Or take your drink to the sunny back patio.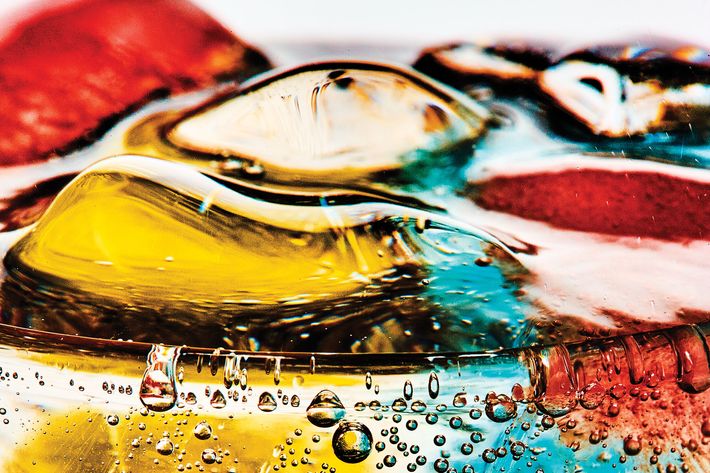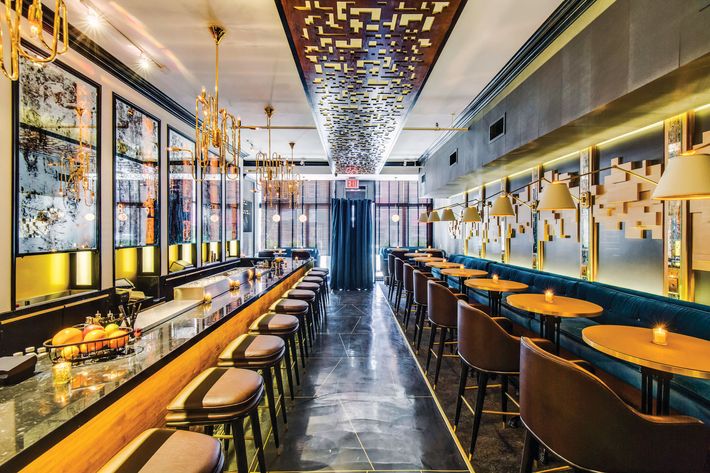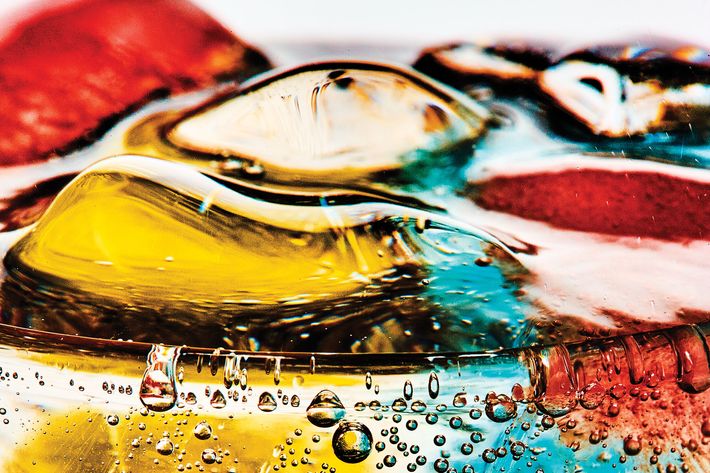 Hotel Bar Without the Hotel
The Freehold
45 S. 3rd St., nr. Wythe Ave., Williamsburg; 718-388-7591
Just as the Ace Hotel lobby did for Flatiron start-up bros, the Freehold offers a community space for Williamsburg's upwardly mobile set (but with no rooms upstairs). The reception desk is actually a coat check, while the hostess, who lends out Monopoly and Risk, goes by "concierge." Beneath 16-foot-high ceilings, the freelancing afternoon crowd logs onto free Wi-Fi and takes meetings on mid-century-modern couches. But come sundown, social-media managers let loose with $3 pint specials, outdoor Ping-Pong, and stand-up-comedy shows. On weekends, DJs play to a packed bar of Manhattanites who've come to dance on the couches to Biggie Smalls remixes.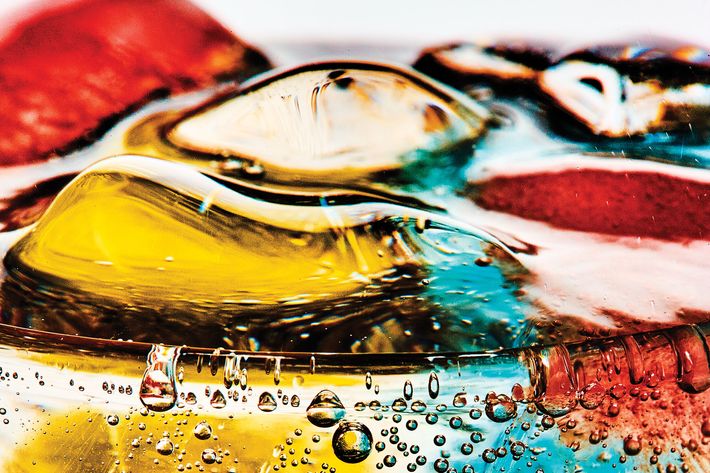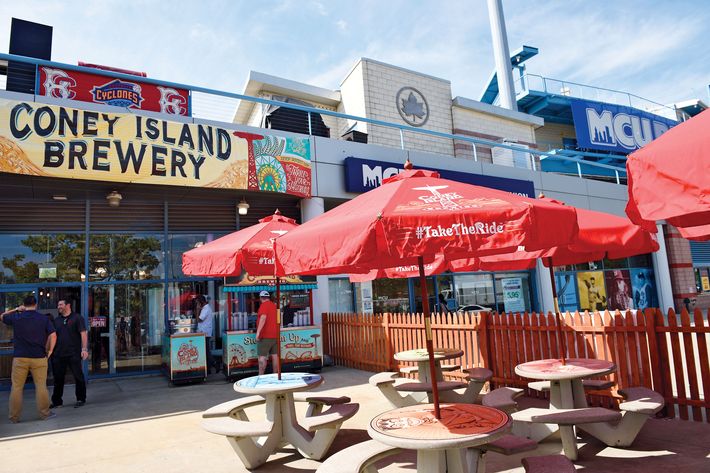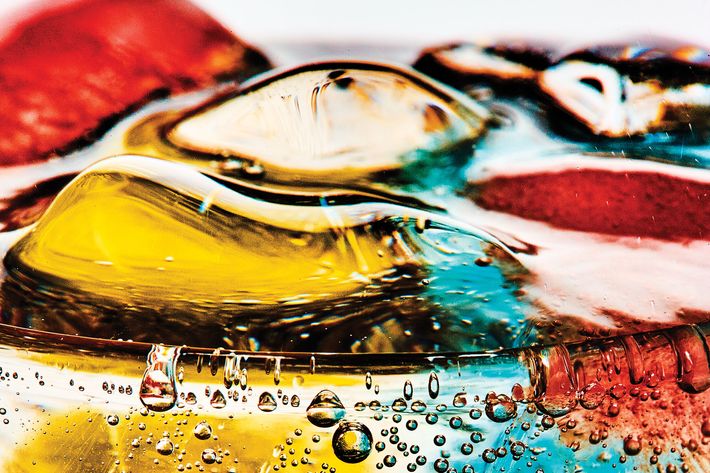 Roving Hip-Hop Party
The VS Parties
vsparties.com
Pop-up hip-hop parties aren't new to the city. But while Henny Palooza is limited to serving only Hennessy cocktails, and Grits & Biscuits just plays southern-trap tunes, the VS Saturday-night parties offer a more universal concept. Promoter Clarence Fruster launched the roving series (it's been held at the Roxy Hotel Tribeca and Irving Plaza) with DJs ranging from big names like Talib Kweli to locals like Austin Millz spinning hour-long "versus" sets — think Beyoncé versus Rihanna, Drake versus Meek Mill, and old-school Bad Boy versus Roc-A-Fella — that elicit plenty of grinding and "yaaas's" of approval from the crowd. A $15 to $30 cover charge gets partygoers an hour's worth of an open bar sponsored by top-shelf liquors like 1800 Tequila and Ciroc. At a recent party, a Jay Z–versus–Kanye West set concluded with a preview of West's new album The Life of Pablo — the night before it officially dropped. The crowd went wild.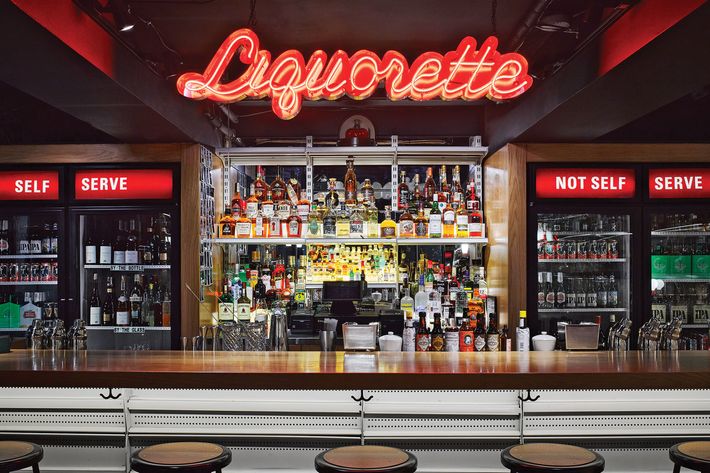 Pinball Beer Hall
Sunshine Laundromat
860 Manhattan Ave., nr. Milton St., Greenpoint
Push open the dryer-machine door in the back of this laundromat, and you're suddenly in a hidden beer bar that also happens to host what might just be the city's best collection of publicly playable pinball machines. There are currently 27 games, including classics like the Addams Family, modern hits like an AC/DC Limited Edition, and an ultrarare Big Bang Bar; all are pulled from proprietor Peter Rose's roster of mint machines. Also available: eight rotating beers from Other Half and Barrier Brewing, a bizarre vending machine (a few bucks gets you a pregnancy test affixed to a pack of pork gravy), an Area 51 arcade game built into an old dryer, and, coming soon, a giant claw machine that passersby will be able to operate from the sidewalk.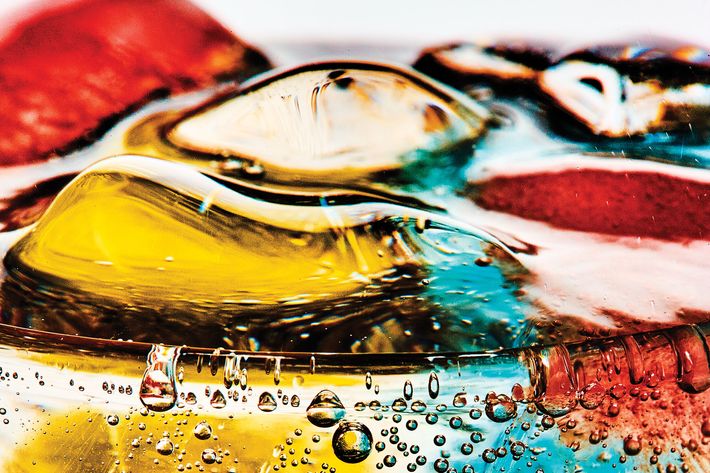 Beachside Beer Hall
Coney Island Brewing Co.
1904 Surf Ave., nr. W. 16th St., Coney Island; 718-996-0019
While breweries continue to pop up boroughwide, with Strong Rope simmering oatmeal stouts in Gowanus and LIC Beer Project fermenting beers in industrial Long Island City, their locations leave something to be desired. Especially when compared to the salt-breeze setting of Coney Island Brewing. Unveiled in September, the brewery has beachy blue walls, boardwalk-style floors, and a steel bar where Eric Hernandez serves beers every bit as thrilling as the Thunderbolt: a whiskey-cocktail-inspired Hot Toddy ale and Belgian-style Trapp'd on the Cyclone. Come summer, the patio is the perfect après-beach roost for toweling sand off toes while hydrating with a Mermaid Pilsner.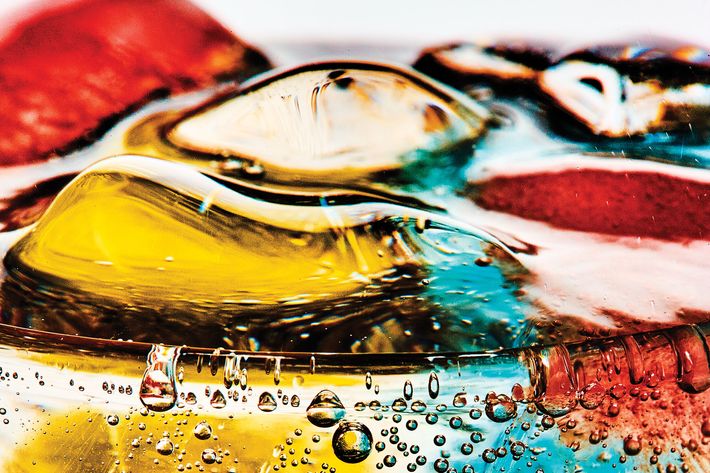 Bartending Class
Genuine Liquorette
191 Grand St., at Mulberry St.; 646-726-4633
Expensive bartending classes were once the realm of NYU undergrads unaware that the certificate handed out at the end would do little to earn them a job at PDT. Those looking to learn how to mix better drinks at home — how to properly stir ice, what kind of cocktails need a hard shake — would be better off taking a three-hour $75 seminar with Eben Freeman. On select Monday nights, the bar closes for the lessons, during which you'll focus on technique, learn to make the bar's signature canned cocktails, and get your picture taken for the wall, meaning you can now jump behind the bar and mix drinks for your friends. It's nice being a patron here, too: You can order a hamburger from the Genuine Superette kitchen upstairs and sip one of "Eben's All-Star" cocktails, like the Crumble, a drink he first served at the late, great Tailor.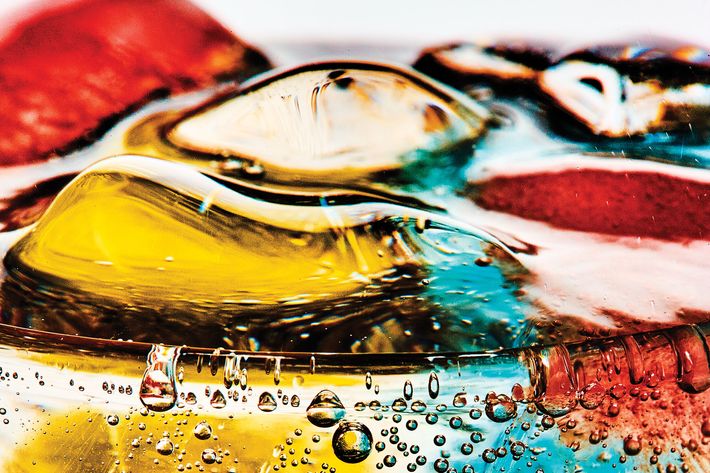 Upper East Side Bar
Seamstress
339 E. 75th St., nr. First Ave.; 212-288-8033
You've heard this one before: A classy cocktail bar opens on the Upper East Side, an oasis in frat-land (indeed, you've heard it at this very address before — the space was formerly home to the "cocktail haven" JBird). But as much as Seamstress distinguishes itself in location, it stands out for its mastery of American classics; the menu offers 50 of them, from the Aviation to the Zombie, plus new creations. The textbook-style menu (learn about classic drinks through history while getting tipsy) makes sense when you consider head bartender Pam Wiznitzer was a master's candidate in food studies at NYU while bartending at the Dead Rabbit. The space has a sultry feel — tabletop candles, leather banquettes — that's great for dates if you'd prefer that to cocktail history.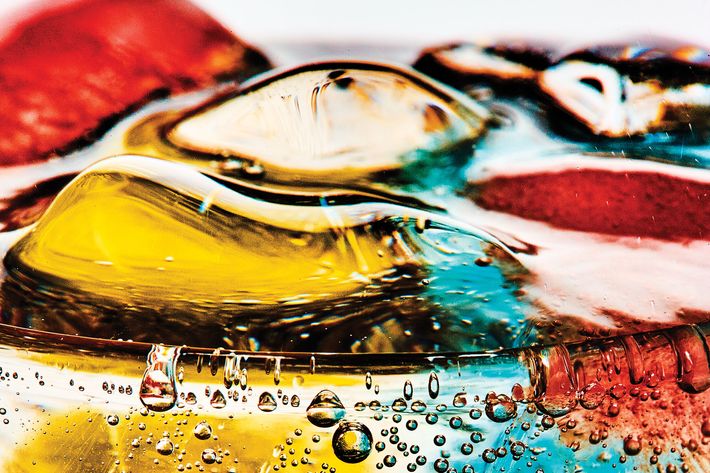 Secret Party Room
Broadway Crown Fried Chicken & Pizza
691 Broadway, nr. Whipple St., East Williamsburg; 718-387-7780
Beyond the fried-chicken counter and past the kitchen is a nondescript storage room that doubles as a 150-person party venue, complete with a crystal chandelier. Mohammad Nawabi, part owner of this neighborhood fried-chicken joint, rents out the 1,400-square-foot space (from $1,200 for five hours) to moms hosting baby showers, independent record labels throwing holiday parties, and even a local raver who had DJs playing her vape-themed birthday party until the early morning. Revelers bring their own booze and sound system, but the kitchen will stay open serving two-piece chicken snack boxes ($4.50) and curly fries ($2.50) as long as the party runs.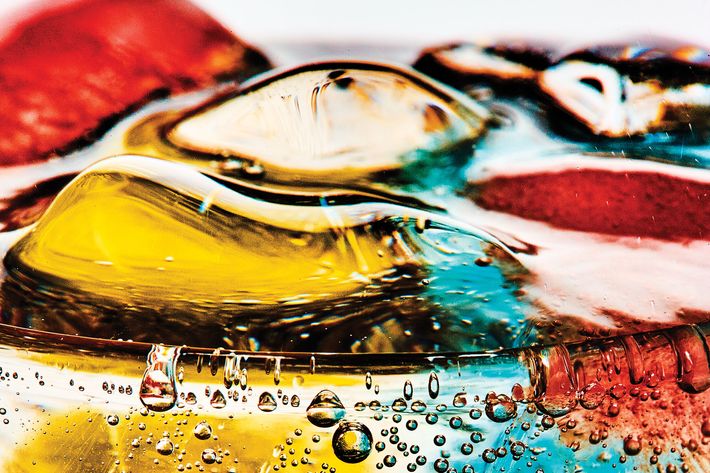 Drag Show
Tacky Tuesdays at Boots & Saddle Drag Lounge
100A Seventh Ave. S., nr. Grove St.; 646-892-4800
Most Hell's Kitchen drag shows offer slick and put-together productions. But on Tuesday nights, something a little less polished happens at this more-than-40-year-old West Village mainstay (which moved from Christopher Street to its new location, in the former Actors' Playhouse space, last summer). Illuminated by hanging lanterns and neon beer logos, feisty host Ari Kiki (male name Marti Balloveras) wears ill-fitting Forever 21 plus-size outfits and askew lipstick while barreling into the audience to lip-sync and banter. In a skintight get-up, Ari recently did a reverse somersault while aping a Kelly Clarkson tune. "That was 300 pounds going over me!" Ari exclaimed, cackling. Seventies drag star Divine has been reborn for the Drag Race age.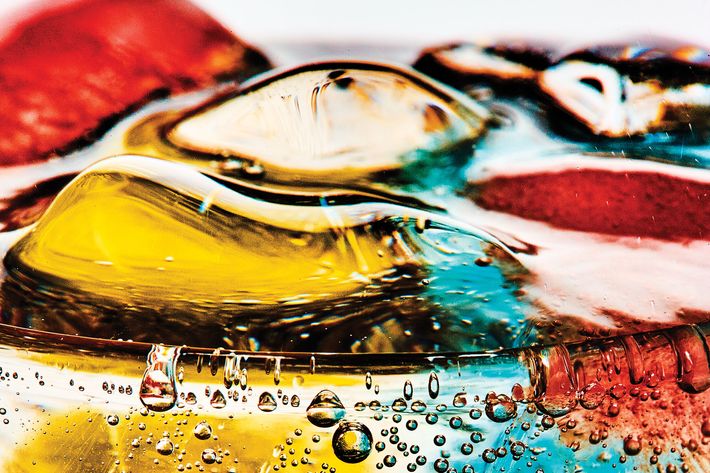 *This article appears in the March 7, 2016 issue of New York Magazine.