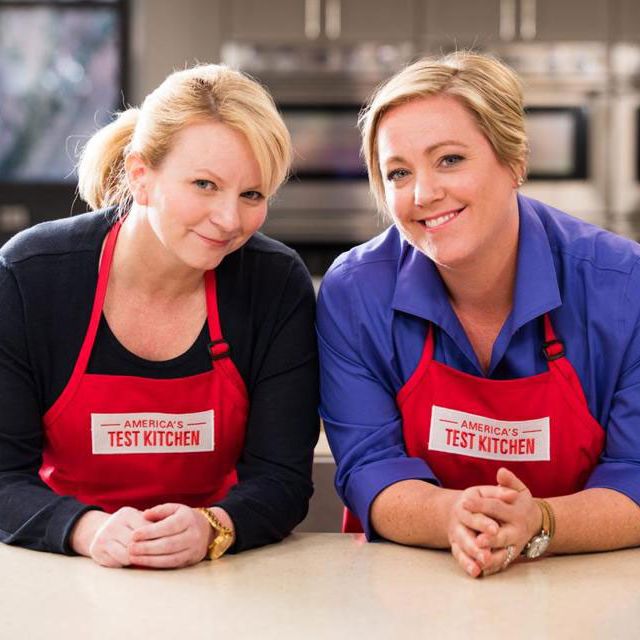 The new hosts, Bridget Lancaster and Julia Collin Davison.
Photo: America's Test Kitchen
Two of America's Test Kitchen's veteran insiders have been named the new co-hosts of the PBS favorite long helmed by Chris Kimball, who left abruptly back in November. His two replacements are Julia Collin Davison and Bridget Lancaster — faces that will be familiar to most viewers — and they'll take the reins when season 17 begins filming.
Kimball co-founded Cook's Illustrated in 1993 and its TV quasi-offshoot America's Test Kitchen in 2001. Lancaster has been at his side for 18 years, working her way up from test cook to her current role as executive food editor for new media, television, and radio. Davison, meanwhile, is in her 17th year and serves as executive food editor for the America's Test Kitchen cookbook division.
The publisher, Boston Common Press, clearly hopes picking such seasoned vets will allay fears that the new outside CEO (the company's first) has some sort of crazy New Republic–style plans in store for the show and magazine. For his part, Kimball has said his exit was on amicable terms, and he added he'll continue on as host of the America's Test Kitchen radio show and podcast.