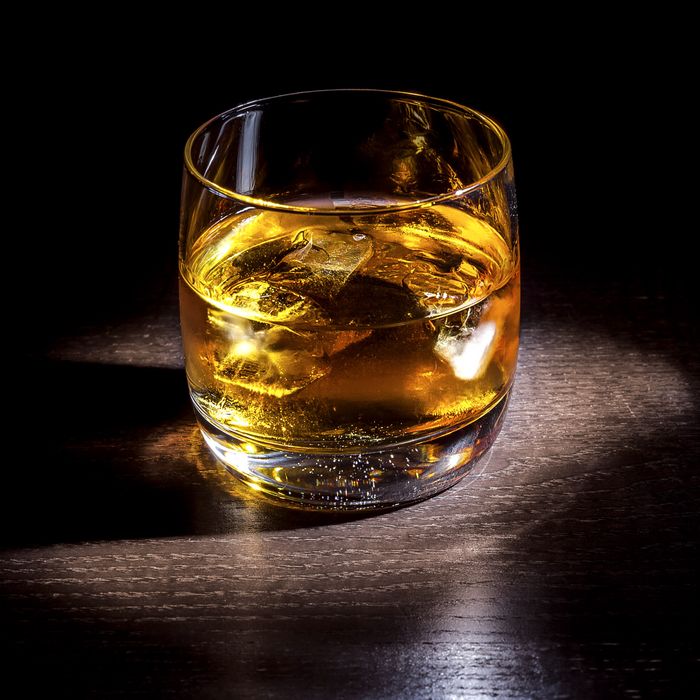 Absolutely no quaffing.
Photo: Getty Images
Whiskey distilleries say Scotch's crazy popularity is now too much of a good thing. Sales of just single malts alone practically tripled in America between 2002 and 2015, and demand has grown in Asia to 250 million bottles a year. No doubt the broader whiskey boom has given consumers a terrific variety of fun things to imbibe, but the downside is that single malt in particular comes in a finite quantity, and people are rapidly drinking all of it. The boom is driving prices ruinously high and already causing a shortage of old and rare single malt that investors tell CNN is only "going to get worse."
Should anyone want that modifier explained, CNN has it covered:
More capacity is being added now, but the bad news for whisky drinkers is the shortage could last another 10 to 15 years, experts say.
The reason of course is it takes that long to make good Scotch, and also if you go back that many years, no distillery was adequately preparing for business to get so out of hand. A Macallan rep says they now make Scotch "at full capacity" around the clock and plan to open an entirely new distillery in 2018. Still, even the bottom-shelf single malt requires three years of aging by law, so even the best-case scenario is it's 2021 before anybody is pouring drams of that. The only short-term quasi-solution is to sell younger Scotch, so distilleries have begun rolling out more bottles with no age because they're essentially too embarrassed to advertise it on the label.
Nobody needs to pour one out for them, though. Last year, auction prices for whiskey climbed 14 percent even while while gold tumbled by 10 percent and the rest of the market stayed relatively flat.