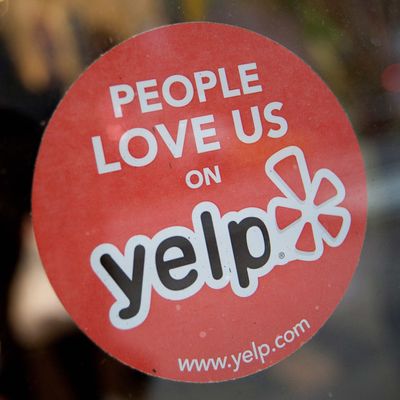 Not on this show.
Photo: Scott Eells/Bloomberg via Getty Images
Awful Yelpers do not need more incentive to think their thousand-word restaurant burns are making the hospitality industry a better place, but Food Network has nevertheless just given them a serious new platform. In the channel's upfronts for new programming, it says it's partnering with Yelp to do an entire show where chefs must grapple with Yelp's worst reviews of their restaurants, so basically turning Jimmy Kimmel's "Mean Tweets" segment into a full show.
Called 12 Hungry Yelpers, after that classic courtroom nail-biter 12 Angry Men, the show will reportedly pick out terrible reviews so that chefs can "discover and fix their problems," according to Forbes. And since every Food Network series must also include high drama, you can bet that the channel realizes chefs fixing "their" problems is often not how these situations work out. Monti Carlo, a finalist from season three of MasterChef, will serve as host.
No word yet on the show's premiere date, or whether there are plans to adapt this catchy song from South Park's Yelp episode as the series' theme music:
[Forbes]