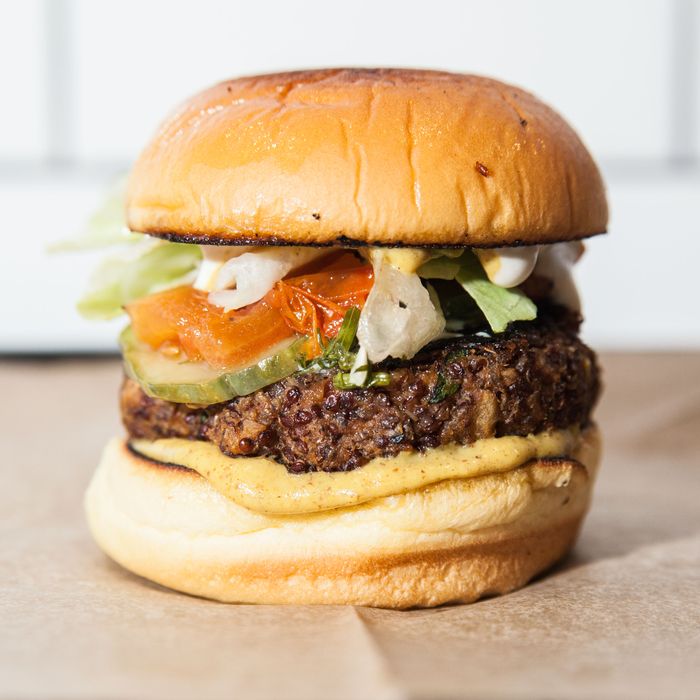 Beats your sad desk salad.
Photo: Konstantin Sergeyev
Good news: New York's two-starred veggie burger is now available all day long, as Brooks Headley has expanded Superiority Burger's hours of operation to 11:30 a.m. to 10 p.m., six days a week. Won't it be nice to grab a Yuba Philadelphia and tahini gelato and then stroll on over to Tompkins Square Park on a sunny Sunday? Now, if only Headley could offer delivery for dreary days like this.