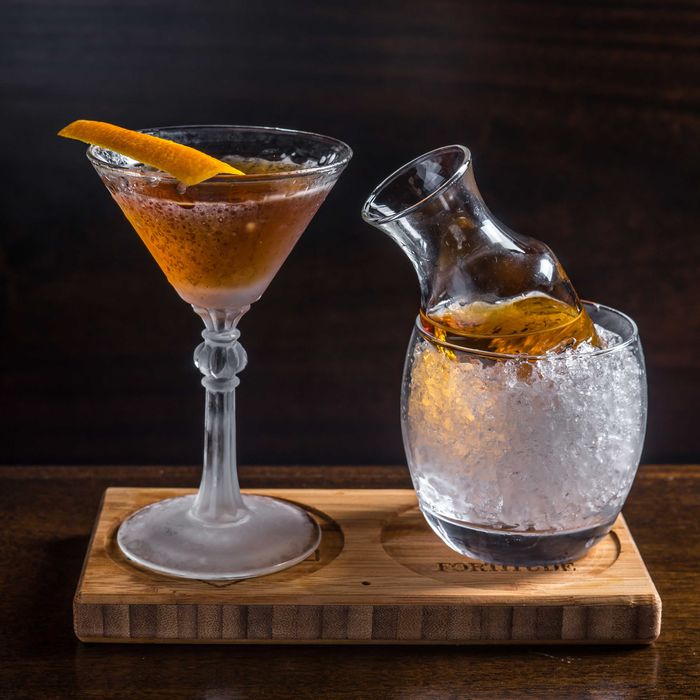 The Oven Baked: Bacardi 8-year rum, Cynar, cinnamon, and maple syrup.
Photo: Paul Wagtouicz
As far as bartending goes, it would be difficult to dream up a more impressive pedigree than Giuseppe Gonzalez's. He's a Cornell-educated, third-generation bartender and student of cocktail icon Julie Reiner; he has an unlikely modern classic, the Trinidad Sour, under his belt; and he's done stints at influential bars including Dutch Kills, Pegu Club, and Reiner's Flatiron Lounge. In late 2013, he left the now-shuttered Golden Cadillac to begin work on his own place, Suffolk Arms, and tonight at 5 p.m. he'll open the bar, which he calls "my dream project for the last 14 years."
Located at 239 East Houston Street, the bar is a partnership with his college buddy Rueben Rodriguez, a co-owner of the Bronx's well-regarded Havana Cafe, with chef Alex Garcia (Calle Ocho, Havana Cafe) in the kitchen. The handsomely old-school room is anchored by a mahogany bar that seats 12, with seating for another 63 at the banquettes and tables, and it's decorated with original portraits of influential New Yorkers.
The menu is likewise, Gonzalez says, an ode to the New York he knows and loves, a mishmash of Latin dishes like a Chino-Latino platter and salchipapas (fried sausage and French fries); rethought and classic pub food including Thai chili wings and tater tots; and, in reference to the neighborhood's Jewish heritage, Streit's matzo-ball soup and a Russ & Daughters smoked-fish platter.
Gonzalez, who studied neurobiology at Cornell, is known for his cerebral approach to drink-making, and the menu includes a clever riff of sorts on Irish coffee (the Duke of Suffock, made with Hendrick's gin and two types of tea) and another drink that's equal parts Fernet and Angostura bitters (the Magic Julep).
Drinks are divided into three sections, which include signatures, a.k.a. house originals; modern classics; and a whole set of vodka cocktails. He'll happily riff with you on the clear spirit's virtues and importance to bartending, and there will be several martini variations including the "European classic" Porn-Star (Aylesbury Duck vodka, passion fruit, lime, vanilla, and pink Champagne on the side). But if you want vodka-soda, they'll happily make it for you. What Gonzalez wants Suffolk Arms to be is a place where he can be serious about his drinks, without taking himself too seriously.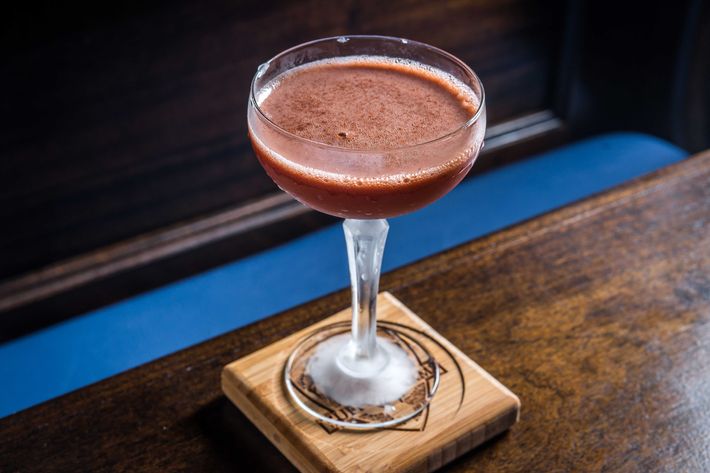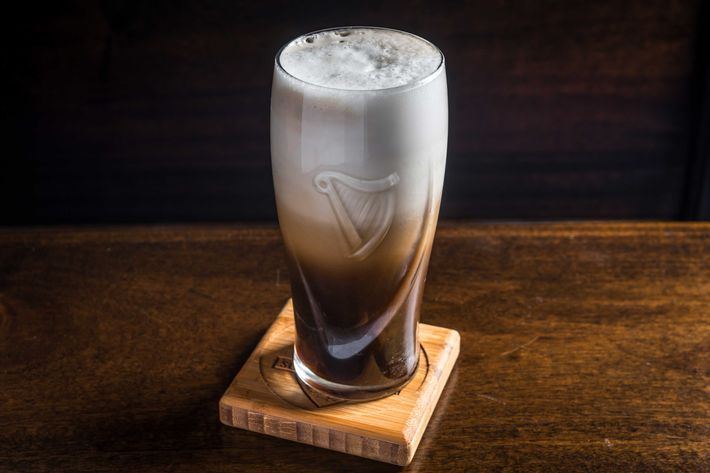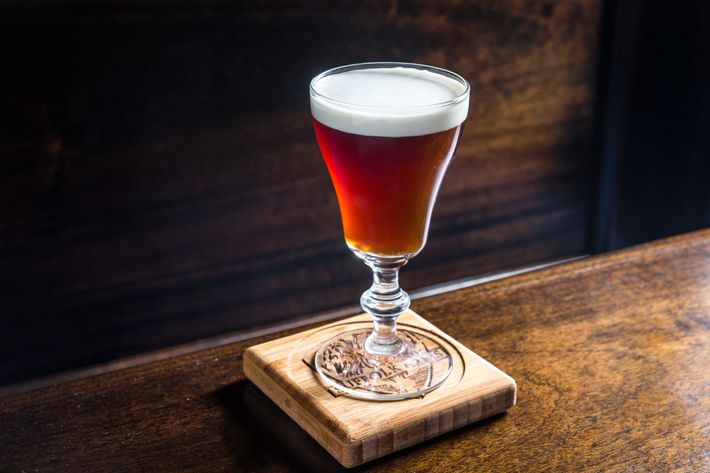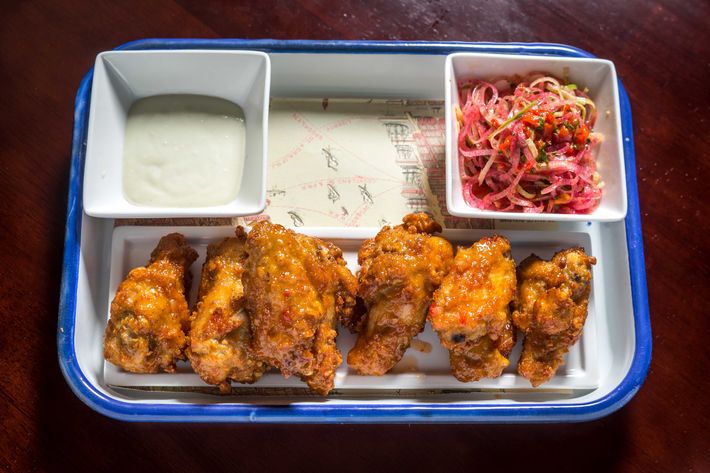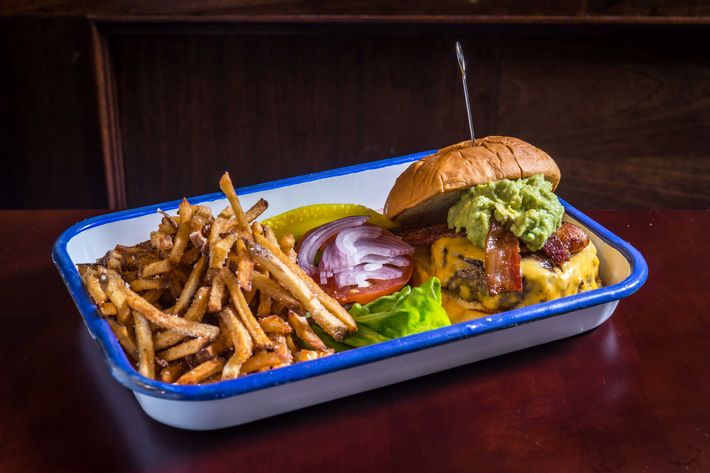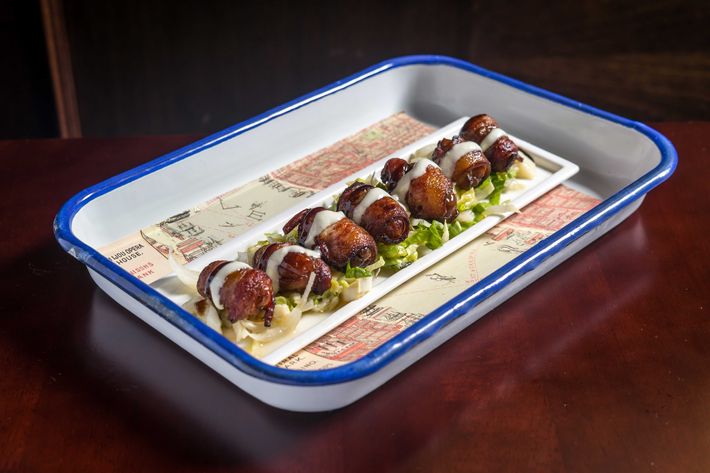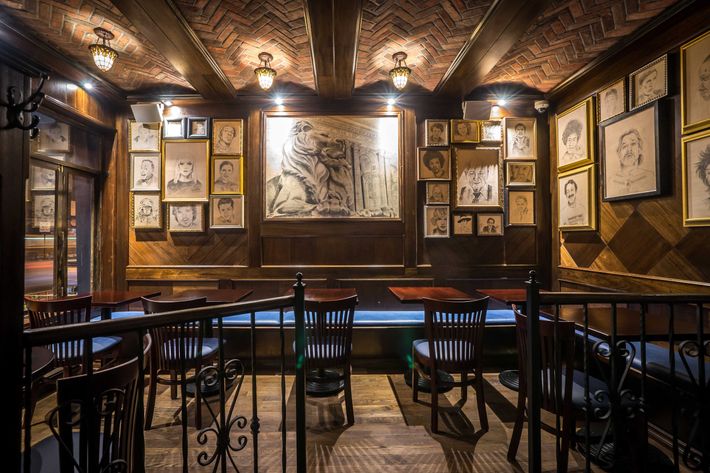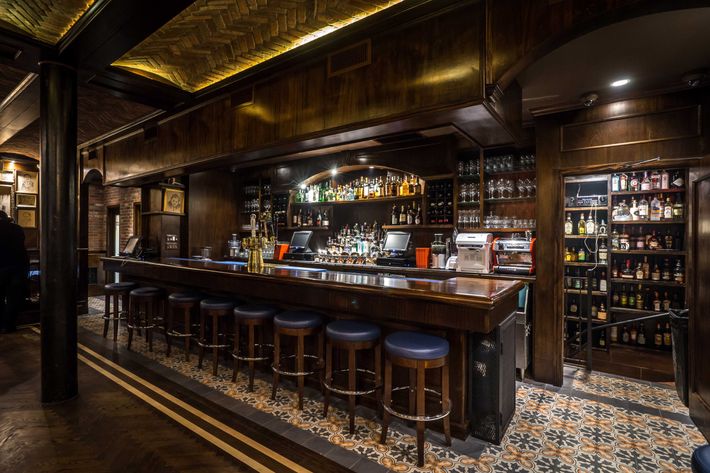 Suffolk Arms, 269 E Houston St. at Suffolk St., 212-475-0400