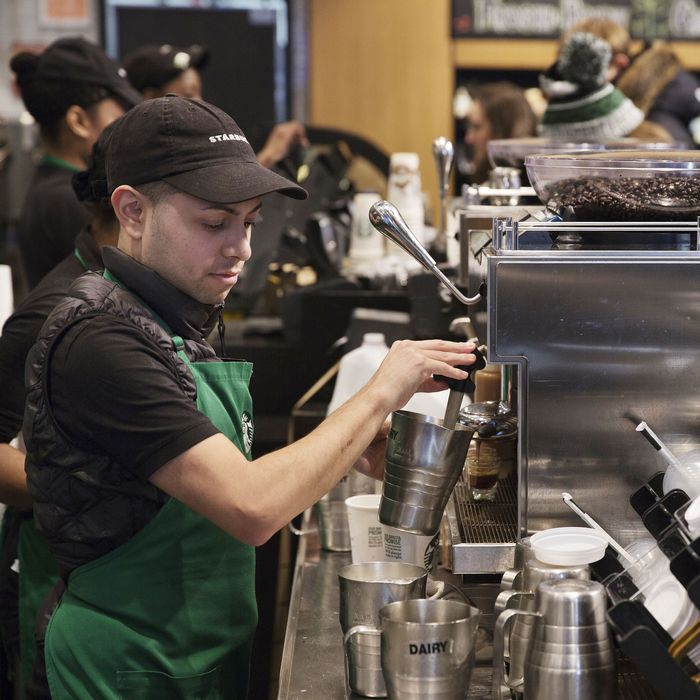 Will there be a dedicated Frappuccino bar?
Photo: Victor J. Blue/Bloomberg Finance LP/Getty Images
It's the giant food market no one asked for. Fresh off of ditching its struggling tea-bar concept, Starbucks has apparently caught wind of the fact that New Yorkers are kind of into fancy-food halls these days — and it knows exactly what to do. According to a Post report, the chain plans to open a massive "Eataly-style" coffee center and has been scouting locations on Fifth Avenue as well as in Chelsea and the Meatpacking District.
Nothing is set in stone yet, but the desired space will be 15,000 to 25,000 square feet, which will give R&D a surplus of space to make up new drinks, and if all goes according to plan it will be similar to the Starbucks Reserve Roastery and Tasting Room in Seattle. Along with this forthcoming coffee center, the company is also looking to expand the footprint of its Reserve shops, through which it hopes to win back New Yorkers who have moved on to more interesting coffee options.
[NYP]