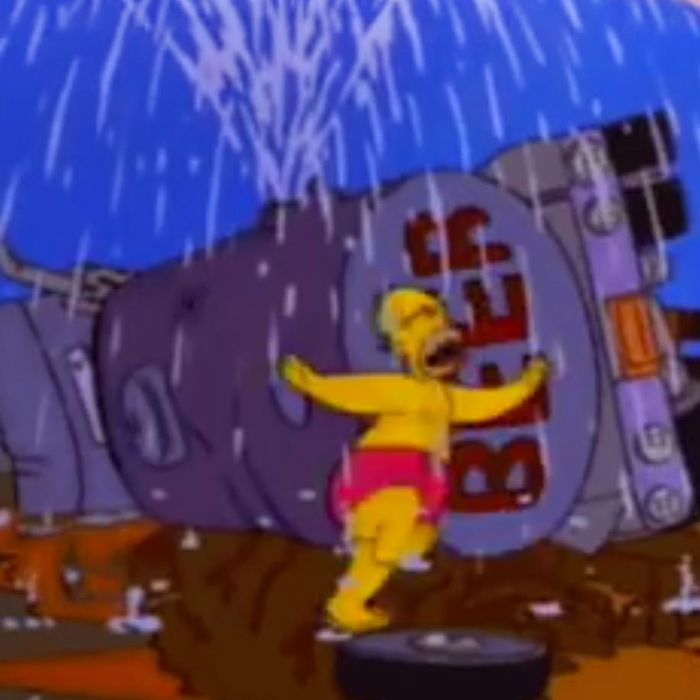 A rendering of the new town square.
Photo: Fox
A tiny town in Slovenia is positioning itself as Europe's go-to spot for Clark Griswold types hoping to live out a Homer Simpson public-intoxication fantasy. Elected officials in Žalec, population 4,878, say they've decided to build a large, $400,000 fountain in the square that will spray beer instead of water, because why not? The aim is to attract tourists to the region, already known as the "Valley of Green Gold" because of all its hops, with a sort of self-serve public tap that they say will be the continent's first. The fountain will dispense a variety of Slovenian beers priced at six euros apiece (about $7).
Novinarska konferenca ob zaključku razširitve avle Doma II. slov. tabora in informacije o Fontani zelenega zlataPosted by SAVINJSKA TELEVIZIJA on Friday, February 5, 2016
There's no date yet for completion, and getting residents' blessing for the project hasn't been easy. Apparently, the local water supply could use a little TLC as well, and some local politicians would prefer tax dollars go toward that. Opponents held a special town-council meeting last week to overturn the plans, but were roundly defeated in a two-to-one vote. "It's true the fountain won't be cheap," Žalec's mayor conceded, but there will be take-home commemorative mugs involved, and who can say no to that keepsake?
[Fox News]