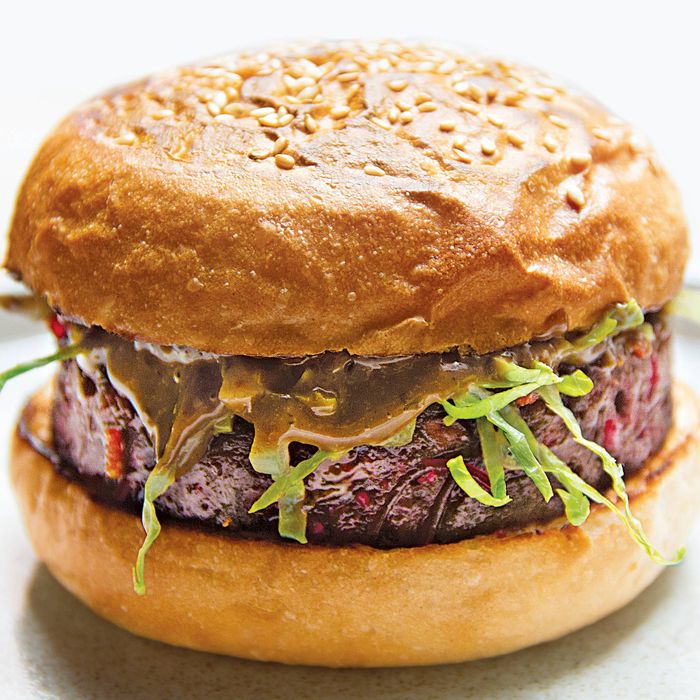 The patty for the veggie burger is made with beets, lentils, and vermicelli noodles, and topped with black-garlic aioli and shredded lettuce.
Photo: Tirzah Brott/New York Magazine
Fried fruit pies. Fish sandwiches. Boozy shakes. Special sauce. Burgers and fries. Hot dogs and jalapeño poppers. Must be a new Hardee's or a TGI Fridays coming to town. No, sir, it's April Bloomfield and Ken Friedman's deep dive into all-American fast food at the Pod 51 hotel. Though "fast food" doesn't cover it. Not when practically everything from the mustard to the potato buns is made from scratch. The upstate beef for the double cheeseburger is butchered and ground in-house; for brawnier patties cooked on the wood grill, Bloomfield dry-ages meat for five weeks. And the chef, who's finally beginning to be known as much for her way with vegetables as with burgers and offal, might be summing it all up with her Salvation veggie burger, which features beets and rice vermicelli: It's inspired by the Korean dish soondae, a blood sausage made by stuffing pig's intestines with cellophane noodles.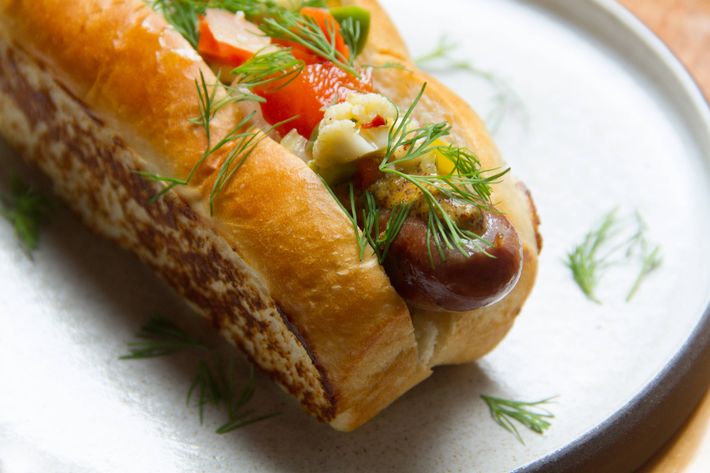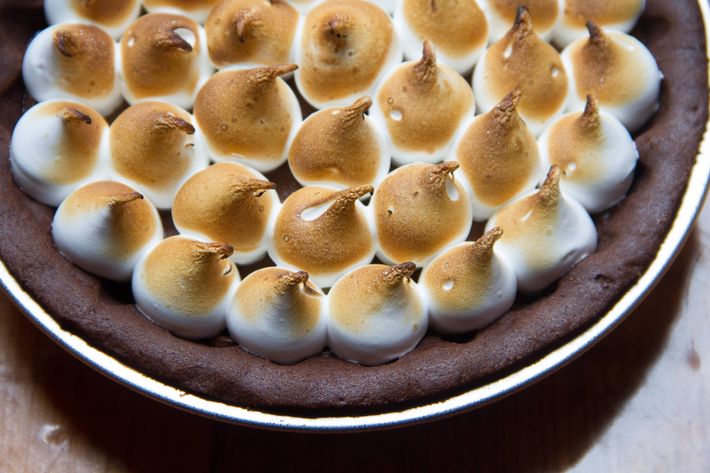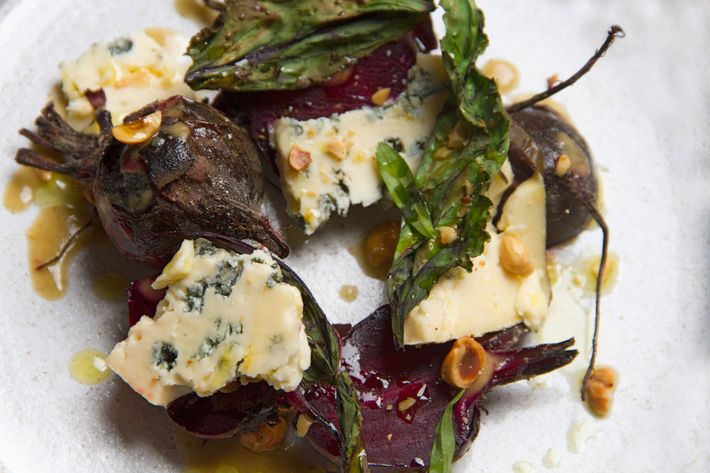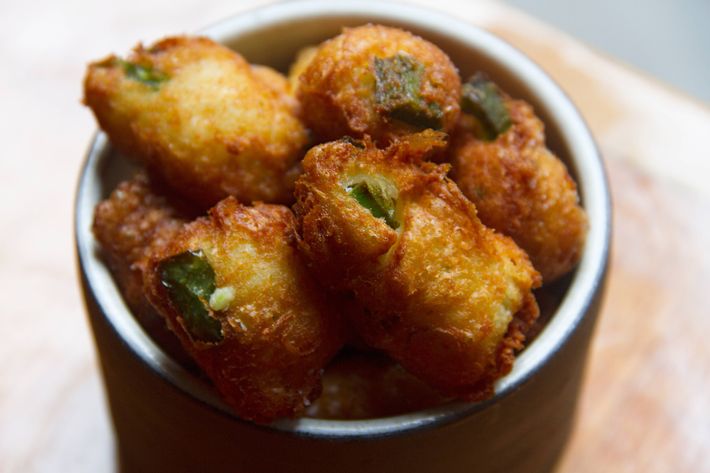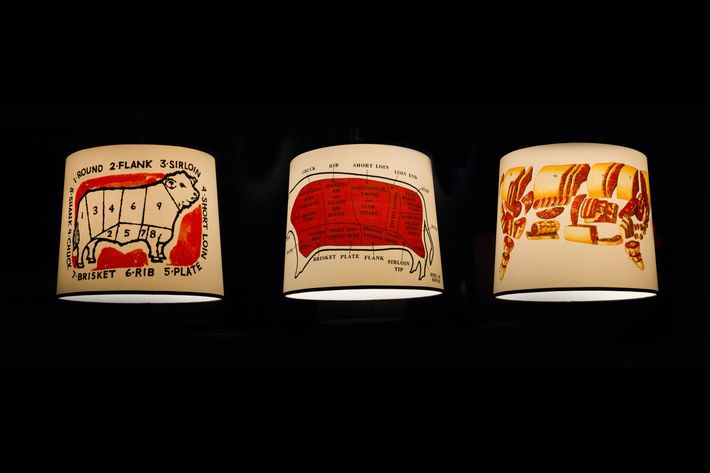 230 E. 51st St., nr. Third Ave.; 646-277-2900
*A version of this article appears in the February 8, 2016 issue of New York Magazine.