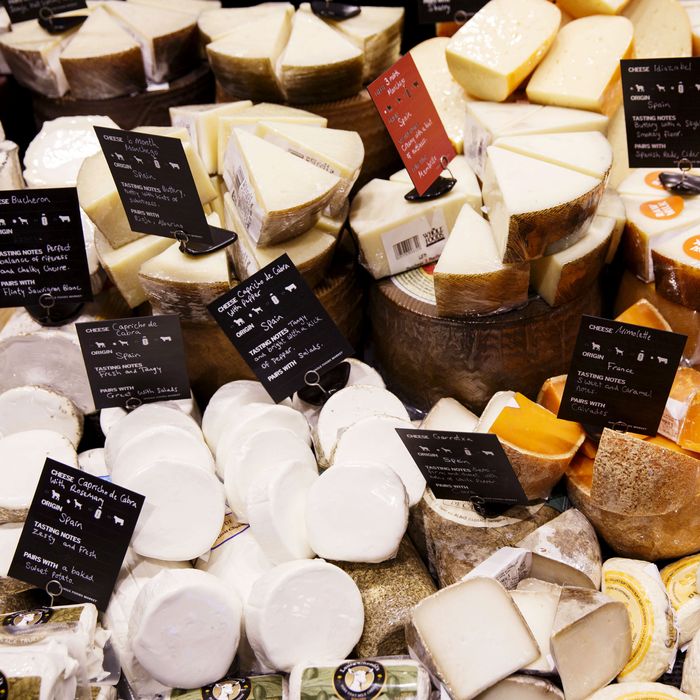 Thankfully, plenty of other options for Lower Manhattanites.
Photo: Patrick T. Fallon/Bloomberg Finance LP/Getty Images
Whole Foods has issued the world's most dialed-in recall for a cheese it believes could be contaminated with listeria. It was only sold at two stores, but — luck of the draw — one of them is New York's Bowery location. The cheese is an aged Pecorino wrapped in walnut leaves (common enough), but the recall only affects that location on the Bowery and a random store a thousand miles away in West Palm Beach, Florida. According to Whole Foods, the cheese's packaging reads "Pecorino Aged Cheese in Walnut Leaves." On the label will be the PLU code 294239 and a sell-by date between March 3, 2016, and March 8, 2016. (At the Florida store, the PLU code is 290107 and the sell-by dates are February 29, 2016, to March 8, 2016.) Whole Foods says nobody's gotten sick yet, and that the bacteria popped up during a normal product test conducted by the supplier. The cheese was pulled from all store shelves on Monday and destroyed. Obviously, don't eat it — throw it out, and bring the receipt in for a refund.