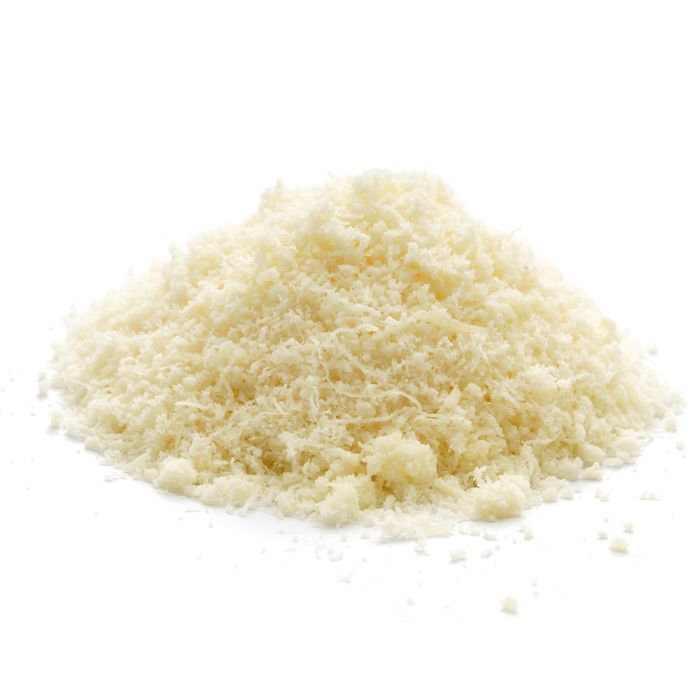 Deceiving.
Photo: Alasdair Thomson/Getty Images
Now that everyone's panicking over the fact that the grated cheese they sprinkle on spaghetti is full of lies, manufacturers called out for selling Parmesan with wood pulp are wisely starting to remove their cheeses from stores. Supermarket chain Jewel-Osco has 86'd its "Essential Everyday 100% Parmesan Cheese" after it was revealed to be more like 91.2 percent Parmesan; tests showed 8.8 percent was cellulose, an anti-clumping additive also used to make paper. Jewel-Osco says the product was pulled from all 185 stores on Wednesday and has been replaced by another supplier's.
The original investigation, published by Bloomberg on Tuesday, reported details of a 2012 FDA inspection that found "no Parmesan cheese was used to manufacture" certain kinds of grated Parmesan sold at Target and Associated Wholesale Grocers. The manufacturer that made them, Castle Cheese, was slapped with criminal charges, but a battery of new tests Bloomberg ran for its report showed mislabeling is a sweeping problem pretty much industry wide. Advocates for stricter laws argue between 20 and 40 percent of Parmesans may be wrongly labeled. Several supermarkets have told Bloomberg they're figuring out how to act on this information.
There are two exceptions so far, though: Walmart and Whole Foods — not exactly nobodies in the packaged-cheese world. A Walmart spokesperson issued a vague statement about "repeated tests" showing their product meets federal regulations, while Whole Foods goes a step further and says it's sure the Parmesan it sells, shown to be 0.3 percent cellulose, contains no wood pulp at all.