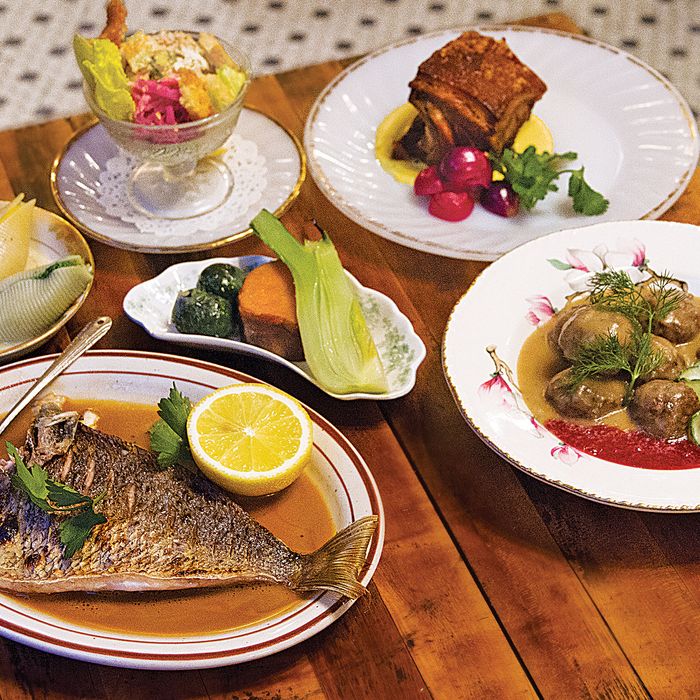 Offerings at Mr. Donahue's.
Photo: Tirzah Brott/New York Magazine
It might seem odd for Ann Redding and Matt Danzer, owners of the Nolita Thai restaurant Uncle Boons, to skew American comfort food for their second act — until you consider that Mr. Donahue's, slated to open around February 22, is actually the couple's third act.* (They used to operate a gourmet grocery and prepared-foods shop on Shelter Island.) The new venture, named for Danzer's grandfather, celebrates a hearty, slightly retro style of cooking that evokes its namesake's heyday: Mains include roast pork, rotisserie chicken, and "Swedish-American" meatballs, served with your choice of sauces and eclectic sides like crab Louis, egg-drop soup, and vegetable-stuffed shells.
This restaurant theme was only one of several Redding and Danzer had in mind. Pre-Fuku, they were considering doing Thai fried chicken. "I was like, 'Thanks, Chang!'" says Redding. And because the location — which Lombardi's pizzeria previously used as a dining room and then a gelato shop — has only nine seats, the focus will be on takeout and, eventually, delivery. Redding designed the room with her sister, hanging "random pictures" and using lots of wood to lend warmth to the exposed brick and floor tile. Those who eat in will receive their meat-and-three on vintage china; the limited capacity, Redding says, "allowed me to indulge my eBay habit." House wines are poured from magnums and will change often, and dessert is a seasonal take on poke cake, starting with blood-orange Jell-O poured over fork-pierced orange-buttermilk cake.
Here's a look at the space and some of the food.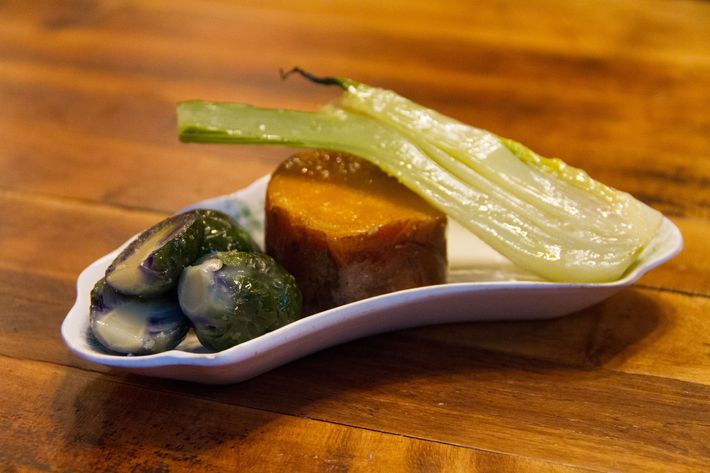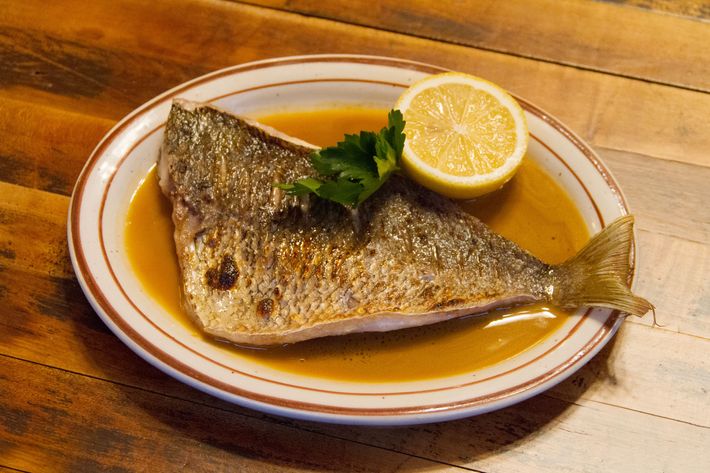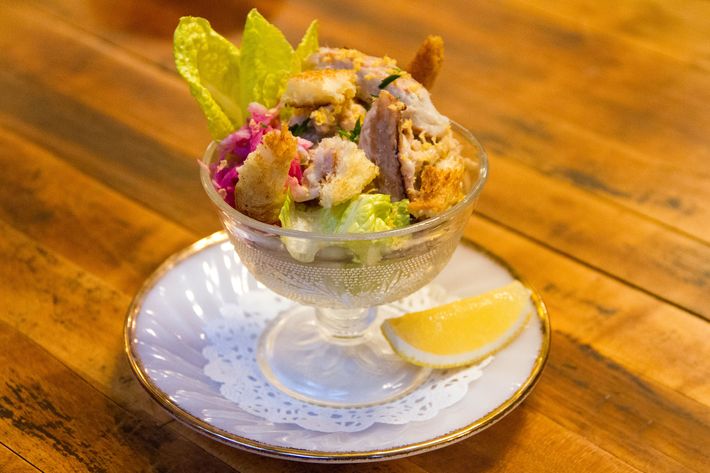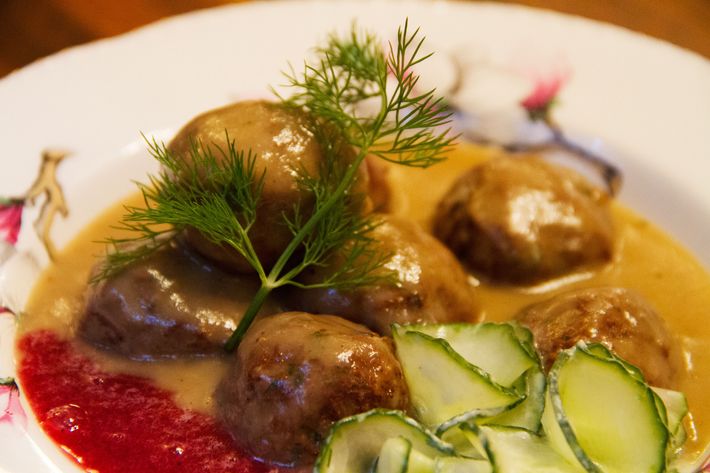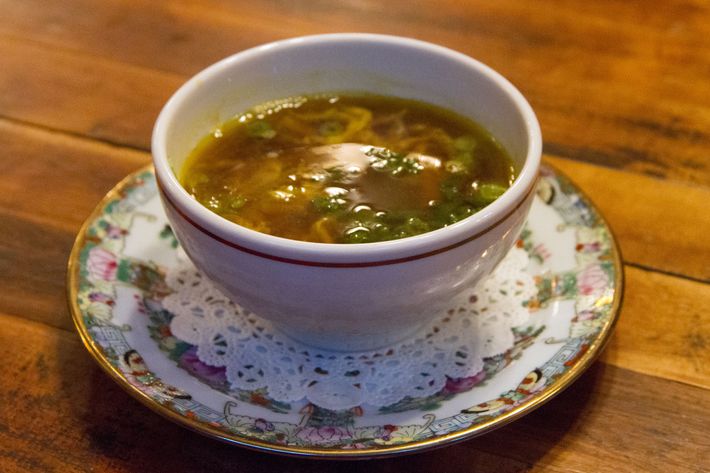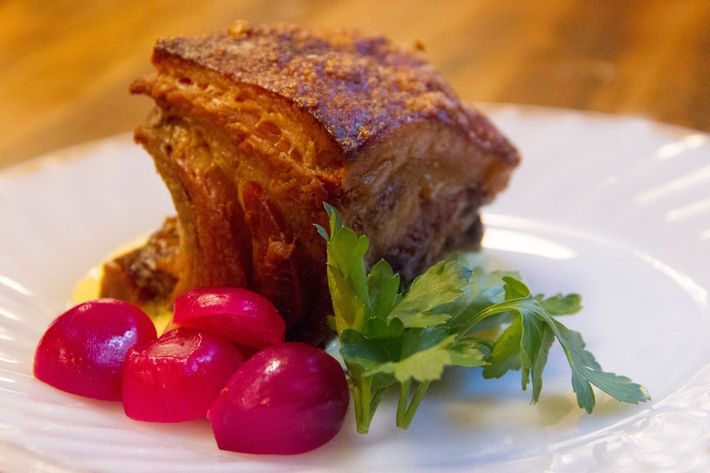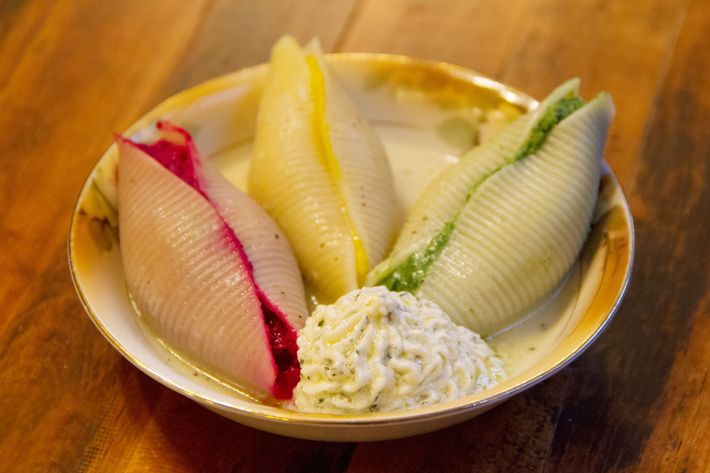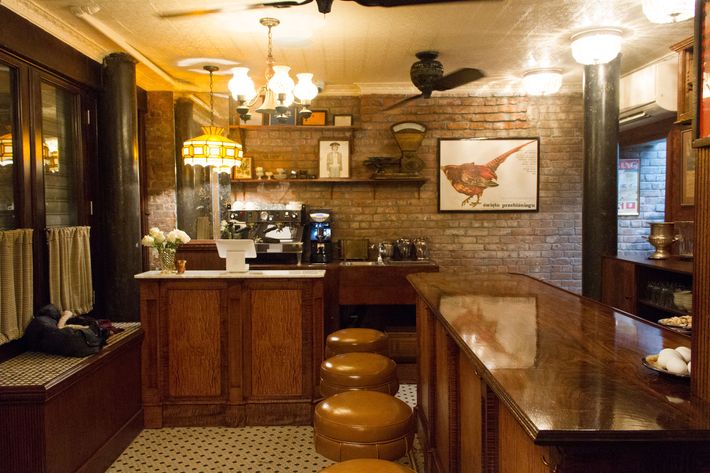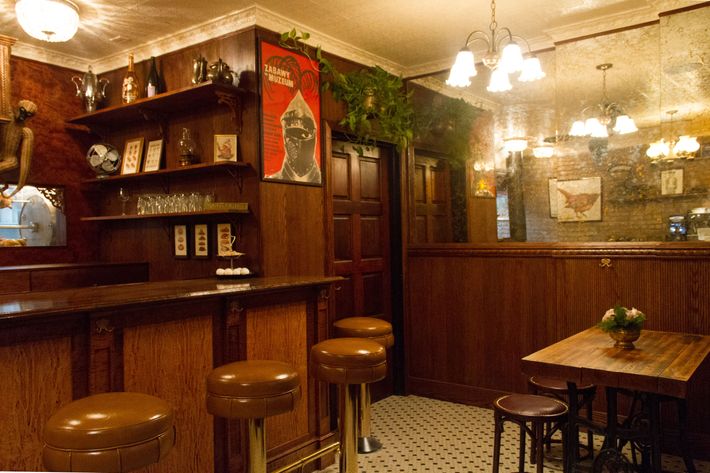 203 Mott St., nr. Spring St.; 646-850-9374
A version of this article appears in the February 8, 2016 issue of New York Magazine.
*This post has been updated to reflect the restaurant's new opening date.