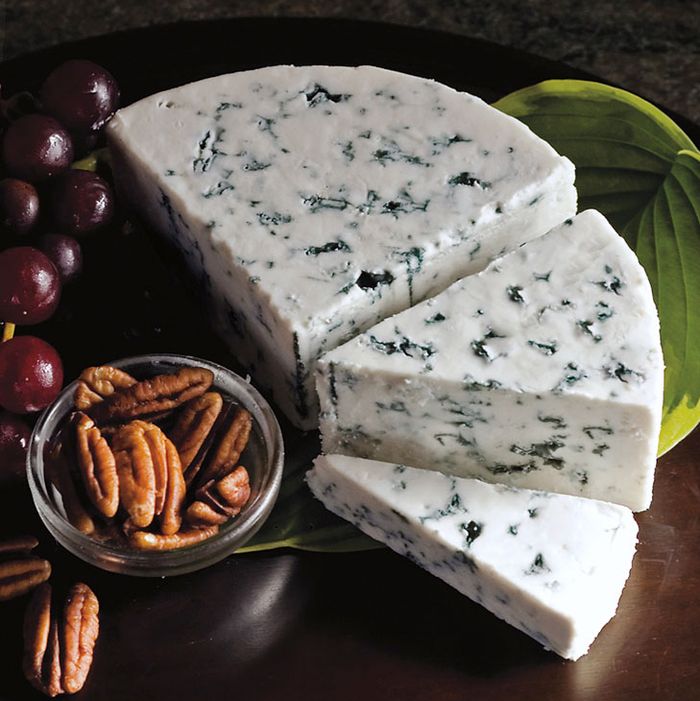 Best avoid for the time being.
Photo: Maytag Dairy Farms
Makers of cheap cheese are busy removing wood-pulp fillers, but the good stuff seems to be plagued by a listeria problem right now. Maytag Dairy Farms, the maker of what's sometimes called America's Roquefort, is recalling 1,100 pounds of its blue cheese after the bacteria turned up in tests at its Iowa facility. The recall applies to wedges (in the four- and eight-ounce sizes), wheels (in the two- and four-pound sizes), and five-pound bags of crumbles that were sold to stores and restaurants or purchased online between December 11, 2015, and February 11, 2016.
The cheeses have one of 20 possible lot and batch numbers on the packaging; the FDA has posted a list of them. For the moment, Maytag has suspended production while the FDA and the state of Iowa investigate the cause. No illnesses have been reported so far, but, as always, health officials suggest people throw out the affected cheeses.
[Maytag]