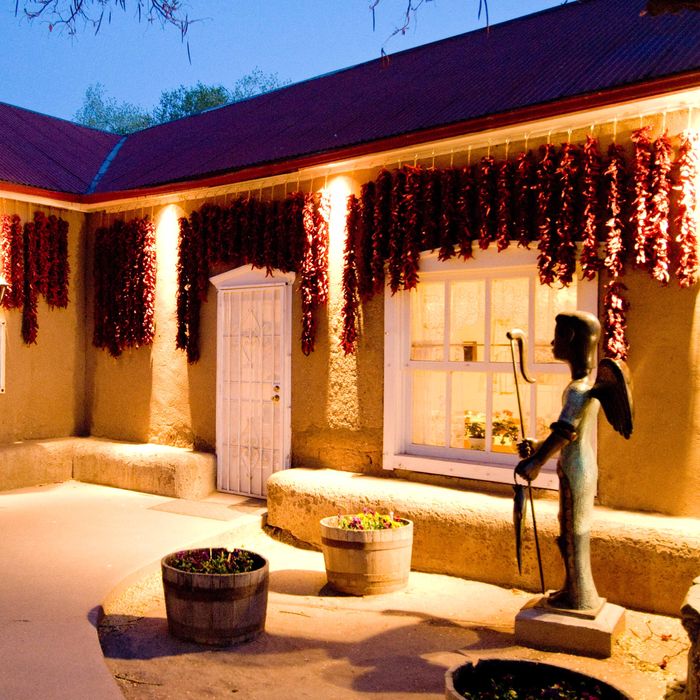 Rancho de Chimayó Restaurante is one of this year's winners.
Photo: Nik Wheeler/Corbis
Each year, the James Beard Foundation spotlights beloved establishments with its "America's Classics" award, given to local, family-run businesses that have been open for at least a decade. Recent honorees have included New York's Sevilla and Totonno's, Los Angeles's Guelaguetza, and New Orleans's Hansen's Sno-Bliz.
This year the honorees are Lebanese favorite Al Ameer Restaurant, in Dearborn, Michigan; 104-year-old barbecue chicken specialty Brooks' House of BBQ of Oneonta, New York; Matt's Place Drive-In in Butte, Montana, a home of the nut burger and one of the state's first drive-thru restaurants; soul-food favorite Bully's Restaurant of Jackson, Mississippi; and Chimayo, New Mexico's Rancho de Chimayó Restaurante, operated by a family that settled the Chimayó Valley more than three centuries ago. They'll all be celebrated at the ceremony on May 2, hosted once again at Chicago's Lyric Opera.