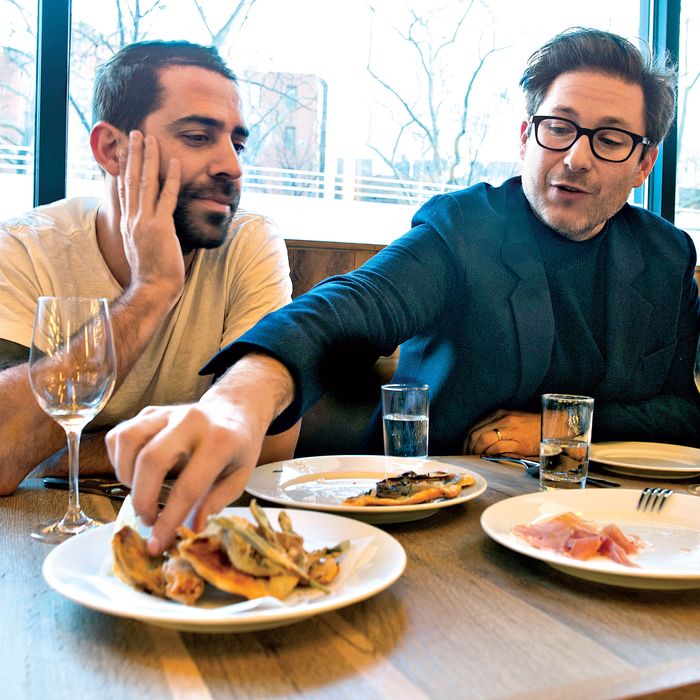 Ignacio Mattos, left, and Thomas Carter.
Photo: Jody Wissner/New York Magazine
When sommelier Thomas Carter and chef Ignacio Mattos were planning to open their Nolita restaurant, Estela, three years ago, they looked for inspiration to the modern wine bars of Europe — unassuming places like Manfreds in Copenhagen and Le Verre Volé in Paris that surpassed expectations with the quality of the food and drink. And Estela did surpass expectations, earning Mattos a reputation (not to mention a James Beard nomination and a visit from the Obamas) for his offbeat takes on tartare, gnocchi, and even the seemingly simplest salads. As often happens in this type of culinary fairy tale, the question arose, "What next?" The answer, for Carter and Mattos, is Café Altro Paradiso, an Italian restaurant in the amorphous downtown neighborhood that real-estate interests have branded Hudson Square.
With its 75-seat dining room accoutred with marble floors and white oak, this sophomore project is bigger than Estela and grander in scope, but still, according to Mattos and Carter, reflective of their simple, unfussy style, and their increasingly health-minded appetites. "I'm very picky now," says Mattos. "I want to feel good about what I eat. Maybe I'm getting old." So whereas the chef considers some of his work at Estela a bit contrived, in presentation if not in flavor, he intends to strip it down here, to keep plates and tastes clean and simple, without any superfluous ornamentation or textural tricks. "Sometimes adding that little extra ingredient doesn't really add anything," says Mattos. "What's the point?"
He's still looking abroad for inspiration, this time to London's River Café, the iconic restaurant and training ground for Jamie Oliver and April Bloomfield, among others. "River Café elevated Italian food, while respecting the tradition," says Mattos. "They made it better than it is in Italy." Café Altro Paradiso might not abut the Thames, like the River Café, but it does occupy a bright and lofty corner shielded from Sixth Avenue traffic by a small tree-filled plaza called Soho Square. To some degree, the location dictates the concept, and here, the partners envision a neighborhood oasis that will eventually serve everything from morning coffee and pastries to an afternoon cocktail and snack. For now, the plan is to start with dinner, a rotating menu informed by the same reverence for ingredients Mattos attributes to Bay Area institutions Zuni Café and Chez Panisse. "The operative word is restraint," he says. "Things will be what they are." Specifically: varying carpaccios, simple crudo, a lot of anchovies, heirloom rice and polenta from Anson Mills, a daily soup and pizzetta. ("Not pizza," Mattos clarifies. "More like a flatbread with different toppings, like radicchio, balsamic, and Taleggio, so it feels more like you're eating a salad. A pizza is a big commitment.")
Pastas will be available by the half-order, and daily specials are right out of the cucina classica handbook (bollito misto, bistecca Fiorentina). "Estela is about creating identity in dishes," says Mattos. "I want this to be as traditional as possible — but of course, you still have to sparkle it up." For Carter's part, Italian wines will dominate the list, with space reserved for Burgundy and the Rhône, "because we love it," he says, and Champagne, "because they drink more Champagne in Italy than anywhere else." Here, a look at the space, a few dishes, and the menus.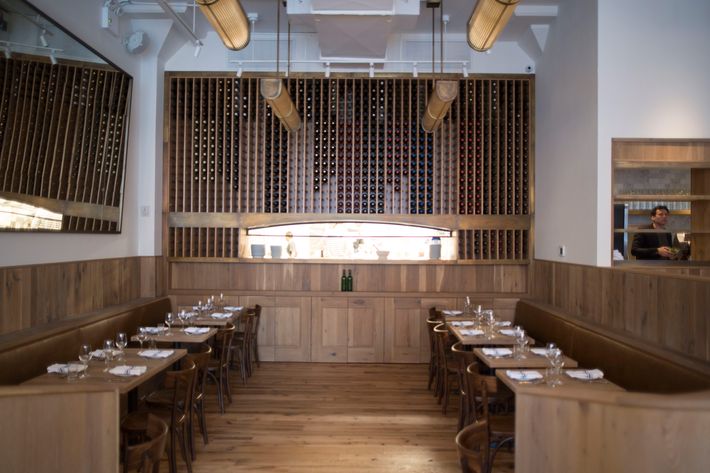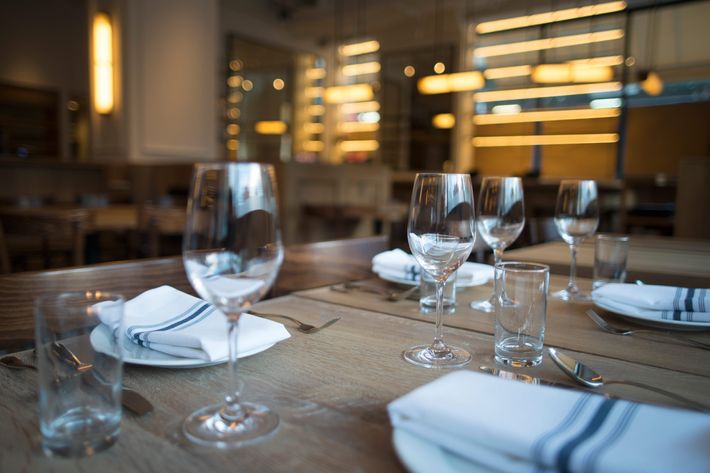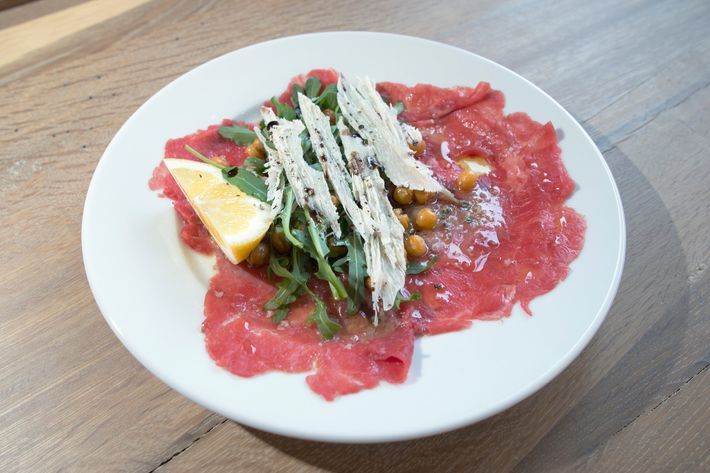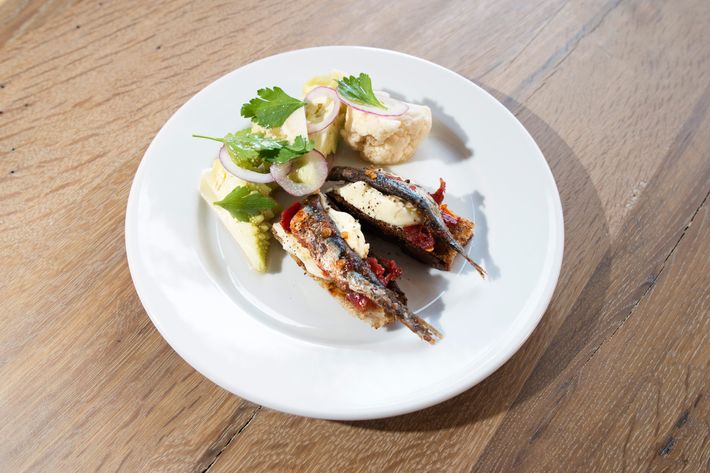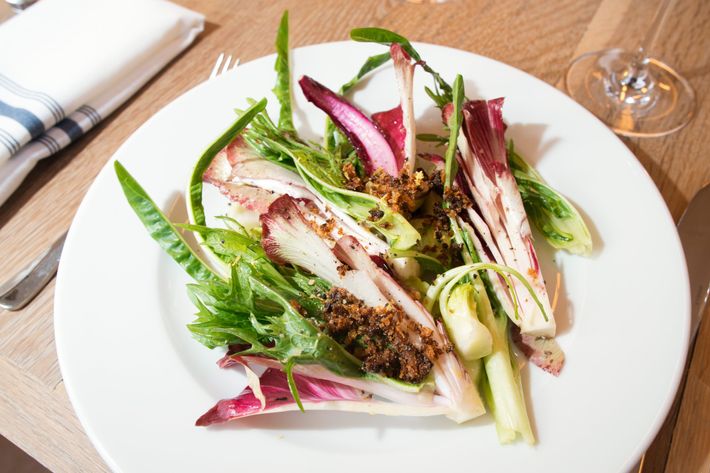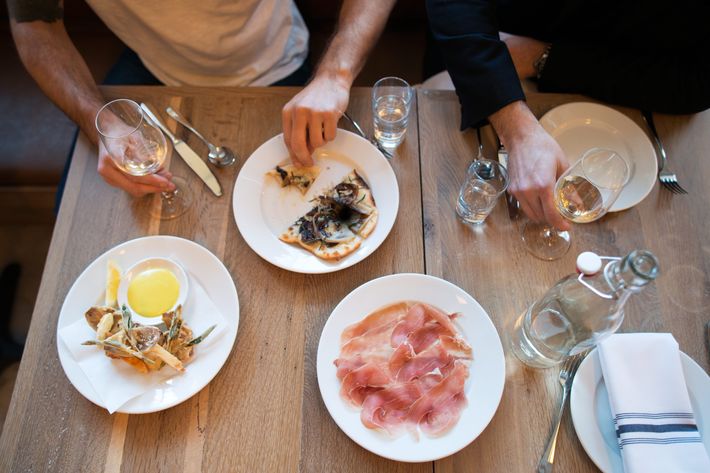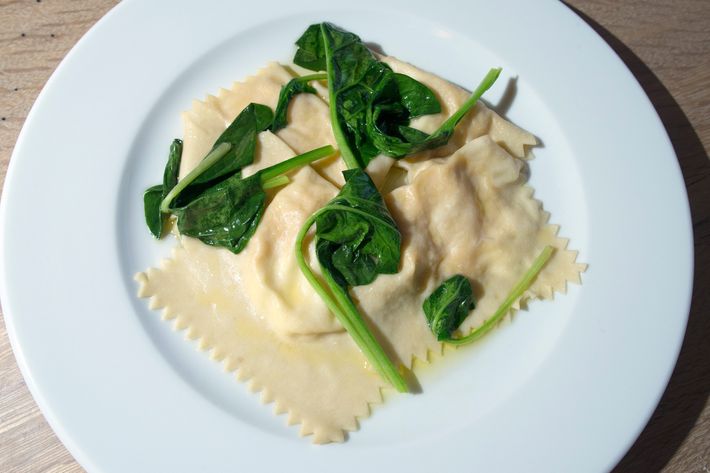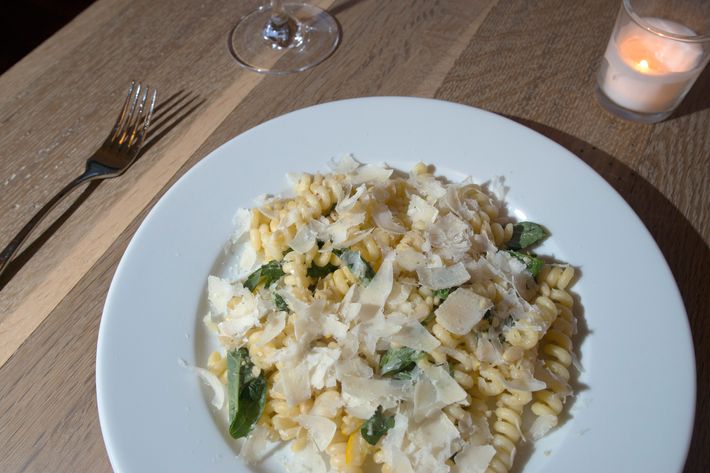 234 Spring St., at Sixth Ave.; 646-952-0828.
Dinner and dessert menus. [PDF]
*A version of this article appears in the February 22, 2016 issue of New York Magazine.