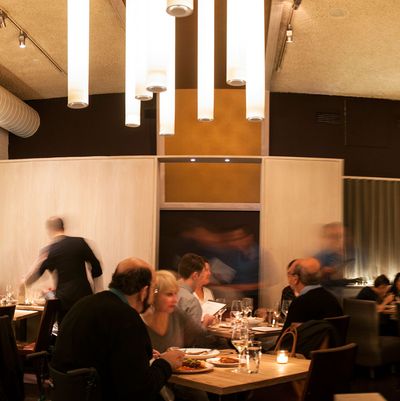 There's still time to say good-bye.
Photo: Sarah Silberg/New York Magazine
All eyes were on David Waltuck when he opened his follow-up restaurant to Chanterelle in 2014, but the chef never quite lived up his own hype. On Friday, he announced that he's closing Élan — and, quite desperately, offering a special $40 prix fixe menu from February 15 to the end of the month. In his review, Adam Platt called both the food and the room "curiously flat," and others agreed that the restaurant, which served curry-chicken dumplings and Waltuck's famed seafood sausage, evoked the wrong kind of nostalgia.